Experiment goes wrong. Love website OKCupid angers supporters with its social test.
Online dating is kind of like high school. It's nothing but drama. Even though you may never have met the partner, that person probably knows a person that knows you.
You may have worked with this person. You may have seen this person once in your life. You may have never seen this person whether at school, a social gathering, or even online. However, you joining a social networking website that offers you a chance to date a partner.
I am single. I work two jobs. I am not looking for a relationship (for now). I am only looking for dating and hanging out. I am willing to date any woman. I am into girly girls. I am not into tomboys or obsessive phone/text messaging types. I don't normally be on the phone and I tend to be a reclusive person at times.
I keep a very small circle of friends and acquaintances. Nothing personal, but once you have a weakness, you let your guard down, everyone comes after it. Then of course, the high school mentality kicks in.
He said and she said. That's not the "real" you. Or my personal favorite, you're a nice person, but I just think of us as "friends" and nothing serious.
Been there, done that.
Interracial marriage is on the rise.
Now I have a profiles for Facebook, Blackplanet, POF (Plenty of Fish), Badoo, AYI (Are You Interested), Tagged, and OKCupid. Each opportunity a woman would see my profile and find interest in me.
OKCupid is one of the country's most popular social networking website for relationships. It's free to sign up but if you want stronger access you have to shelve out some dollars.
OKCupid gotten into some trouble this month. To finish out the month, here's a heartbreaker.
The New York Times reports that the users of OKCupid, one of the web's most popular dating sites, that provide a window into how the company chase romantic partners in the digital age.
At the same time, the results offer yet another example of how websites like OKCupid are sometimes used as social science laboratories — often without telling their subjects.
In June, Facebook disclosed that it had tested to see if emotions were contagious, deliberately manipulating the emotional content of the news feeds for 700,000 people. After the disclosure led to an uproar by users, privacy regulators in Europe began looking into whether the social network had broken any local laws.
Despite the bad publicity faced by Facebook, OKCupid on Monday published results of three experiments it recently conducted on users. In one test, it obscured profile pictures. In another, the site hid profile text to see how it affected personality ratings. And in a third, it told some hopeful daters that they were a better or worse potential match with someone than the company's software actually determined.
"If you use the Internet, you're the subject of hundreds of experiments at any given time, on every site," Christian Rudder, president of OKCupid, wrote on the company's blog. "That's how websites work."
LGBT couples were pleased that the OKCupid CEO put a ban on Firefox. The Firefox co-founder supported California's Proposition 8 ban.
The research found that if an OKCupid user was told that another user had a high compatibility score instead of a low one — the numbers are based on a mathematical formula created by the company — the user was slightly more likely to reach out with a message. Those who believed they were corresponding with a good match were almost twice as likely to send at least four messages compared with people who were told they were a low match.
The test also illustrates how easy it is for a website to manipulate users without their knowing. The small number of users who received changed compatibility scores, some to 90 percent from 30 percent, were not told about the change before the experiment began. After the test ended, OKCupid sent emails revealing the true compatibility scores.
"I understand that that experimentation is part of the process," said Zaz Harris, 37, a user of the site from Redwood City, Calif. "But I do think that experiment is a lot more invasive than the others because it could affect outcomes in a meaningful way."
Love is not an experiment.
She added: "I would probably never see someone that the site said was a 30 percent match when we were actually 90 percent, so that is not cool, really."
Ms. Harris said, however, that her expectations for online dating were low regardless of percentages displayed. If the experiment was short-lived and produced better matchmaking, she said, "It's not that big a deal."
OKCupid's user agreement says that when a person signs up for the site, personal data may be used in research and analysis.
"We told users something that wasn't true. I'm definitely not hiding from that fact," said Mr. Rudder, OKCupid's president. But he said the tests were done to determine how people can get the most from the site. "People come to us because they want the website to work, and we want the website to work."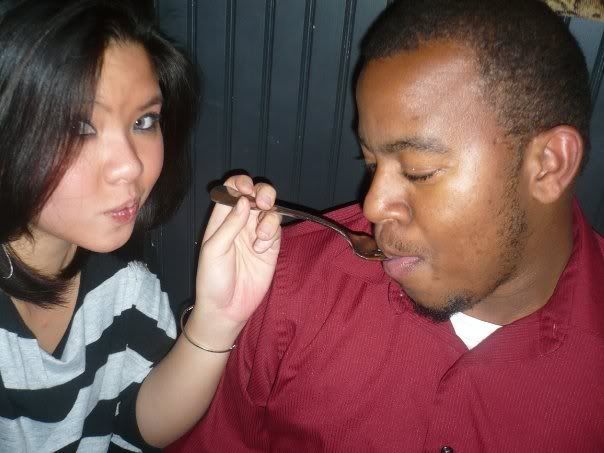 The New York Times added that in the other two experiments described on Monday, OKCupid said users were more likely to equate "looks" with "personality," even in profiles that featured attractive photos and little if any substantive profile information.
And, it said, when the site obscured all profile photos one day, users engaged in more meaningful conversations, exchanged more contact details and responded to first messages more often. They got to know each other. But when pictures were reintroduced on the site, many of those conversations stopped cold.
"It was like we'd turned on the bright lights at the bar at midnight," Mr. Rudder wrote.
But while appearance matters as a rule, there seem to be exceptions. When people went on truly blind dates that they set up using a companion app with no photos, their enjoyment of the dates was less influenced by looks.
In other words, maybe love can be blind, if you let it be.
Like with Facebook, the internet is a tool to connecting with people. But it's also a tool to driving wedges between families and friends. It's a damn shame that our social networks would disrespect our privacy.