Mitchell Kusick is in federal custody after he plotted to carry out a mass murder and assassination attempt against President Barack Obama.
For one thing, the election must have been devastating to the political foes of President Barack Obama.
The post election hangover seems to be like the Pandora's box of ignorance! The Republicans are becoming unhinged.
Inside that bubble of Fox News, talk radio and the occasional clicks of The Drudge Report or The Blaze, you have many Republicans upset over the president's trouncing of Mitt Romney.
There's no honeymoon for the president. The president already going through his second term in his first term! The Republicans and their conservative allies are doubling down on the racism, vile threats, and their stupidity.
The talk of the debt ceiling, the scandal with then CIA chief David Petraeus, his successor General John Allen, Paula Broadwell and Jill Kelley, and the Republicans obsession with Benghazi has President Barack Obama doing a national press conference today. The president will address most of these issues and of course take his shots at Republican Senators John McCain of Arizona and Mitch McConnell of Kentucky, the party's minority leader.
Congresswoman Nancy Pelosi (D-California, Minority Leader) is probably going to abandon her attempts to retake the gavel in 2014. She is possibly going to resign as the leader of the Democratic Party and hand it over to members who could aggressively take on the Republicans. She will continue to be a member of Congress.
Louisiana governor Bobby Jindal, the Republican floated around as a potential candidate for 2016 warns his fellow Republicans that if they don't get out of that bubble of "stupidity", they're finished.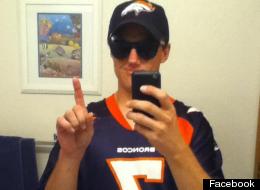 1 + 19 years if he's convicted of threatening the president.
Senate-elect Ted Cruz of Texas has won on the strength of the Tea Party to beat the opponent in the Republican primary. Cruz easily won the general election. Cruz who was the next Hispanic-American to be elected to the folds of the Republican Party warned the party that they better move past the attacks of the Black and Hispanic community.
He knows that his state is a minority-majority and Whites are declining in that state by a rapid rate. With the negative reactions from Hispanics and Blacks who aren't in support of the Republicans, in a decade, there's talk of Texas may eventually go to the Democrats.
The exit polls stated that Hispanics support of President Barack Obama surpassed for the first time. Over 72% of the electorate voted overwhelmingly for him and less than 25% for Mitt Romney.
The Black community has supported President Barack Obama overwhelmingly again by 95%, yet again!
The reasons to why Blacks and Hispanic Americans supporting the president over Republicans, the not-so-subtle attacks upon these groups and the dog whistle politics by those in the conservative media.
This individual who I am writing about is named Mitchell Kenneth Kusick, and he's another disturbed person. A man who is visibly upset over the reelection of President Barack Obama took to Facebook (no surprise) or in front of person about it! He wanted to vent off about this. He manages to make threats against the president. Not cool at all! Especially after a tragedy that occurred in the state in late July, real smart, Kusick.
Drop the "k" and just say "u sick"! This guy is sick!
The suburban Denver man has been arrested after telling his therapist he wanted to shoot children, kill people on Halloween and kill President Barack Obama, federal court records show.
Mitchell Kenneth Kusick, of Westminster, was being held Tuesday on suspicion of a federal charge of threats against a president. He identified himself as a student at Colorado Mesa University in western Colorado, investigators said.
Obtained by KUSA-TV, the man wanted to duplicate the tragedy in Aurora, Colorado this year.
Jefferson County court records show he told his therapist about wanting to shoot students at a trick-or-treat event at Standley Lake High School.
A smirking smile.
Federal court records say Kusick said he took a shotgun from his aunt's house and tried to buy ammunition. He told his therapist on October 29 about his plan and allegedly said he
wanted to go down in history as the "guy who killed Obama."
His comments came days before the president held a campaign rally in Boulder.
Kusick also said he was obsessed with the deadly shootings at Columbine High School and Virginia Tech, according to court records.
The therapist called police, and Kusick was placed on a mental health hold at a hospital.
According to court records, Kusick told investigators he also studied this summer's Aurora movie theater shooting in which 12 people were killed, and he talked about what the gunman did wrong.
Online court records didn't list the name of Kusick's attorney.
A detention hearing is scheduled Friday.