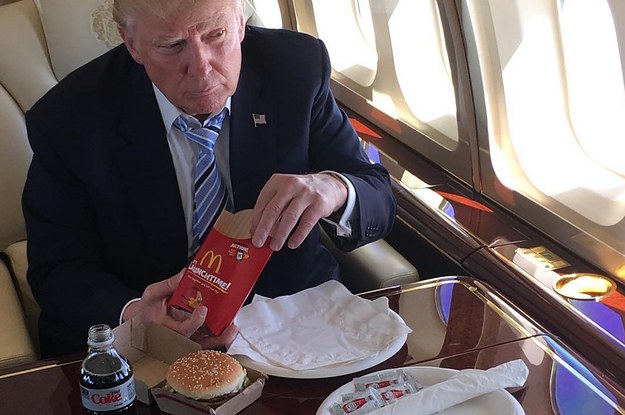 Donald Trump is enjoying a meal prepared by low waged workers.
Before we get started, we want you to understand this. There are 94.5 million people not working.
The reasons are explained once again for those who continue to fixate on the canard that Americans are "lazy and stupid."
1. Death
2. Birth
3. Under 16 (Grade School Only)
4. Under 18 (Not Working)
5. College (Full-Time)
6. Volunteer
7. Retirement
8. Incarcerated
9. Full-Time Parent
10. Voluntary Quitting A Job
11. Fired From The Employer
12. Laid-Off
13. Disabled
14. Religious Grounds
Again, if you believe the conservatives, they would say that Donald Trump entering the White House was great for employers. They would also claim that then president Barack Obama would encourage millions to be on food stamps and poverty.
The U.S. economy added 235,000 jobs in February. The U.S. Department of Labor calculated that the economy grew.
Educational services, manufacturing, health care, and mining accounted for much of the hiring last month according to the Washington Post. Construction employment surged, as unseasonably warm weather in many states allowed crews to work throughout February.
The current unemployment dropped from 4.8 percent to 4.7 percent.
The Obama jobs end after this. Next month becomes Trump's responsibility.
Trump hasn't signed a jobs bill into law yet but we'll keep track of it.