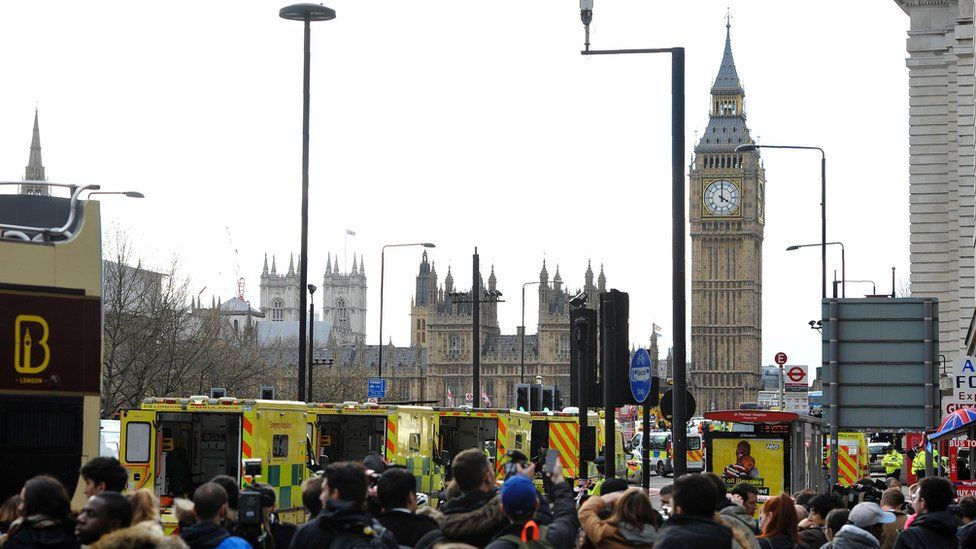 Attack at the Palace of Westminster.
A man caused havoc in Alpha ++ City of London, England. The attack happened at Westminster Bridge in Parliament Square and within grounds of the Palace of Westminster.
The junk food media reports that five people including the suspect were killed.
A vehicle drove into a crowd of people near the palace gates, and a police officer was then stabbed.
Our closet allies across the ocean are seeking information on how this attack occurred.
Numerous injuries and the four nations that make the United Kingdom are in a period of mourning.
The junk food media hasn't released the name of the suspect and they seriously believe that an of terrorism occurred.
The Islamic State hasn't confirmed the attack. But they're certainly praising the attack.
Here in the States, the junk food media and the partisan agitators are once again pointing fingers at one another. Instead of blaming the suspect, conservatives are quick to blame Islam and former President Barack Obama for the attack.
This continuous assertion of blaming a religion for the acts of one man is profoundly ridiculous.
I am so fed up with this sending our prayers nonsense. Prayers will not bring back the victims of these attacks. Blaming someone other than the attacker is pathetic.
Hate wins when we're embolden by the fear of race,gender, religion, sexuality, nationality, economic and political standings.
It's best to not fall into the trap of division and distraction. The terrorists win when we succumb to the the phobias and -isms.