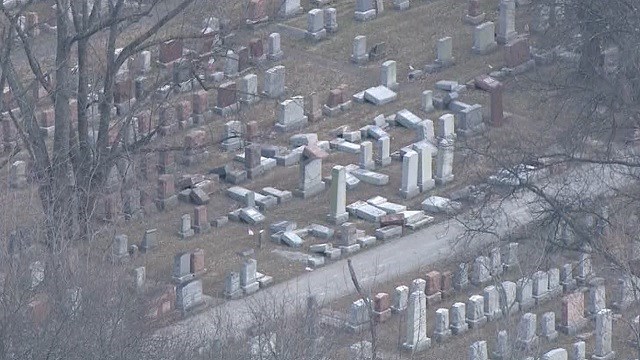 A Jewish cemetery was vandalized by---an extremist
The rhetoric from fuhrer Donald J. Trump will get someone hurt. I mean for the leader of this country to call the junk food media the "enemy", it kind of sounds like a dictator. I mean what ever happened to changing the channel?
Did you know that Islamic mosque and Jewish temples were vandalized and terrorized by extremists?
A suburban St. Louis cemetery was the site of vandalism.
Authorities are investigating whether this is a deliberate hate crime attack on a Jewish cemetery in University City.
Over 100 headstones were reportedly damaged and police have not confirmed that this act of vandalism is a hate crime.
Eleven Jewish centers were targets of death threats, bomb threats, and potential fire bombings.
Now extremists are embolden by the fuhrer's victory.
Many events involving non Islamic extremism sat on deaf ears at the White House.