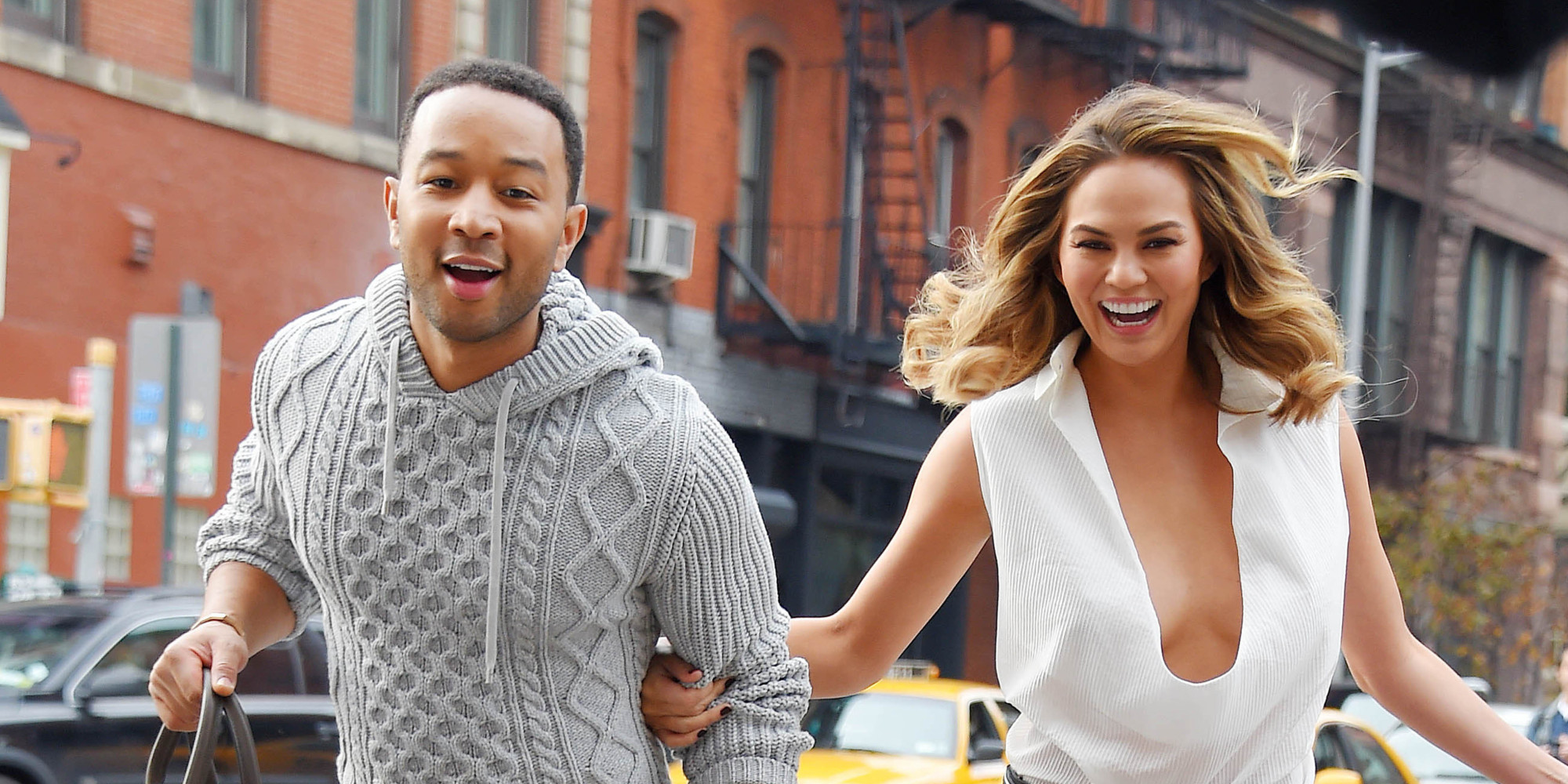 They're gonna be parents.
It was confirmed that Oscar award winning R&B singer and his model/talk show host wife are going to be parents.
The R&B singer met his wife on the set of a music video. They hit it off and became romantic. They got married in Italy. John Legend (born John Stephens) and Chrissy were married in 2013.
John Legend and Chrissy Teigen are expecting their first child. A great year for both celebrities.
John and Common both won an Oscar for the single "Glory" from the soundtrack Selma.
Chrissy reunited with her mentor Tyra Banks to host the ABC syndicated talk show FABLife.
The couple announced the news on social media and then the celebrity agitators started swarming.
"John and I are so happy to announce that we are pregnant :) As many of you know, we've been trying to have a baby for a while now. It hasn't been easy, but we kept trying because we can't wait to bring our first child into the world and grow our family," she wrote on social media. "We're so excited that it's finally happening. Thank you for all your love and well wishes. I look forward to all the belly touching! Xx"
The most beautiful couple are expecting a baby.
A source tells E! News, "Chrissy and John are so happy. It's not been the easiest for Chrissy, but they knew when the right time came they would be pregnant."
The insider adds, "Chrissy is feeling great and enjoying every second being pregnant. She is taking good care of her body and making sure her and their baby are healthy and feeling good. John has been a huge support for Chrissy during this time. He could not be more excited until their baby comes into this world."
World News Today wishes John Legend and Chrissy Teigen the best. Congratulations on them becoming a parents.