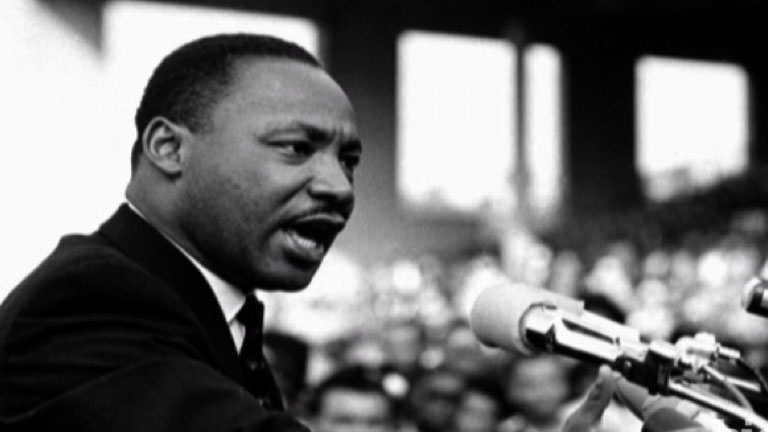 Dr. Martin Luther King, Jr. is an iconic Black civil rights leader.
Today, we celebrate Martin Luther King, Jr. Day.
The country celebrates the life of the American civil rights leader who was slain in 1968. If he was alive today he would have been 86 years old.
Many Americans believe that the country has made a progressive change. Unfortunately the state of race relations have hit a new low.
Obviously, the Republican Party continues to be still inclusive. I mean they have a few non-White members who were elected to the House of Representatives and the Senate. But they're so ignorant, it's better being an all white party.
The Democratic Party nominated Barack Obama for president. The first Black president. The Democrats are such pussies, they can even embrace the fact they are historically first in overcoming their racist past.
We seen Obama's legacy being tested by the Republican Party and its staunch opposition towards him.
Last year, those in law enforcement and those in the Black community have seen a strain. The police involved killings of Michael Brown, Eric Garner, Tamir Rice, John Crawford and numerous others tested the nerve of Black America. Not to mention the killing of two NYPD officers has also brought to attention the need to for better communications between law enforcement and the community.
Can we make a difference on King Day?