Terrorist caught. Could be one of the worst mass shootings in recent history.
Okay, more than 20 to 50 people could have been killed by a terrorist who entered Majory Stoneman Douglas High School in Parkland, Florida.
Some were on social media to post the event.
— Aj22000 (@TheCaptainAidan) February 14, 2018
Donald J. Trump offered the usual thoughts and prayers on social media.
My prayers and condolences to the families of the victims of the terrible Florida shooting. No child, teacher or anyone else should ever feel unsafe in an American school.

— Donald J. Trump (@realDonaldTrump) February 14, 2018
Just spoke to Governor Rick Scott. We are working closely with law enforcement on the terrible Florida school shooting.

— Donald J. Trump (@realDonaldTrump) February 14, 2018
Here's the poll.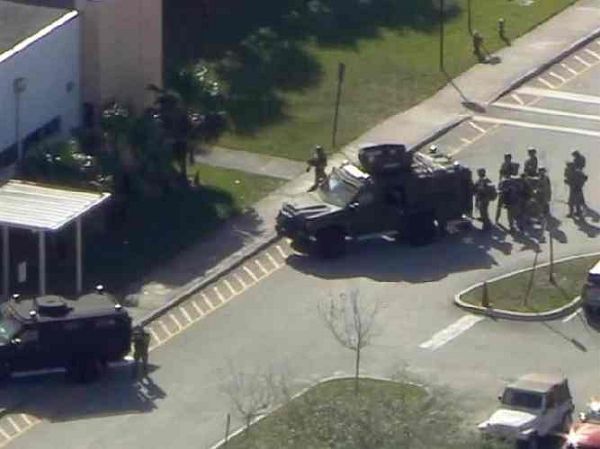 Mass shooting in Florida. Mass causalities and death. Suspect caught. Who takes the blame?
The videos could be disturbing. Take discretion.
Valentine's Day massacre. The suspect was caught and the junk food media hasn't released the name. I don't care about the name, the race, the religion, the politics or his back story.
There are reports of up to 50 dead.
Donald J. Trump, Rick Scott, Bill Nelson and Marco Rubio offer their worthless thoughts and prayers. The suspect was identified on social media but I will not acknowledge the terrorist by name.
The FBI is trying to piece together the motive. The terrorist is going to be charged with capital murder. This is a huge massacre.
The terrorist is innocent until proven guilty in a court of law.
More details as soon as we get them.