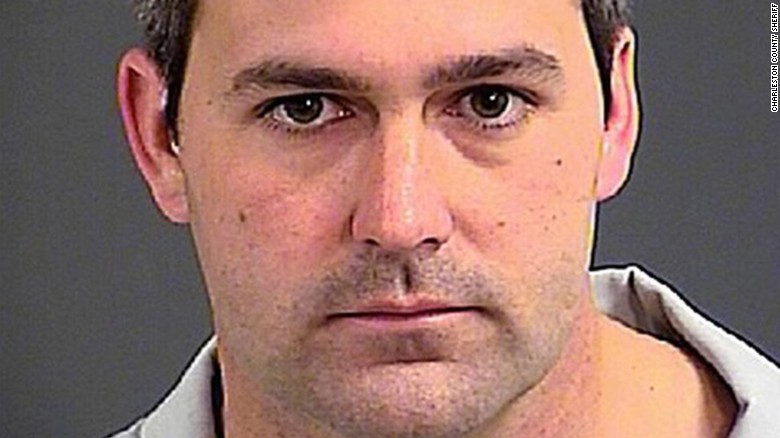 Dirty ex-cop heads to federal time out for civil rights violations. Unfortunately he got off murder.
The former North Charleston officer who fatally shot Walter Scott in 2015 took a plea deal to spare him a LIFE sentence. Once again, the squinty eyed bigot Jeff Sessions is the current Attorney General.
He is Donald J. Trump's wingman when it comes to this canard about "law and order."
Sessions is rolling back then president Barack Obama's executive orders on police reform. He's actually giving officers more immunity when it come to murdering unarmed people of color.
Since the shooting of Walter Scott, the suspect Michael Slager was spared the DEATH CARD when the jury deadlocked on the prosecution. Even with video evidence, Slager still managed to beat a MURDER ONE.
But before Sessions got into the Justice Department, his predecessor Loretta Lynch was determined to have a federal indictment against Slager.
Walter Scott's murderer took a plea deal.
Slager shot Scott in 2015 after a traffic stop. Walter bolted from the vehicle and Slager put eight rounds in his body. On the video, Slager was planting his Taser near Scott's body to make up a story about him being attacked. The video made it to social media and the North Charleston Police immediately fired Slager and the state prosecutor charged him with murder.
Slager admitted in court that his actions were wrong. He said that he did not shoot Scott in self-defense. He said the use of force was unjustifiable.
Slager plead guilty to a federal charge of deprivation of rights under the color of law. In exchange of the guilty plea, Slager's state and federal murder charges will be dropped.
The civil rights offense could put him in federal time out for LIFE. But according to CNN, the plea agreement could place Slager in a 25 year bid.