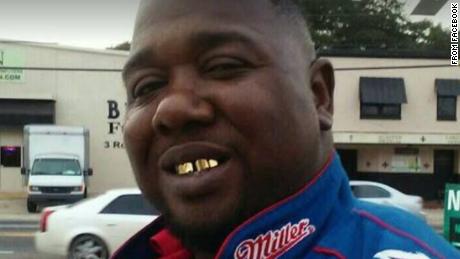 Cop walk in the shooting of Alton Sterling.
Let's make this clear: We do not condone violence against anyone. We value human lives. We are making a statement on the facts that were presented through the junk food media.
I express an opinion.
I believe that for "every bad cop," there's gonna be a "dead cop." Given that most police officers often getaway with "justifiable" murder of people of color, the irrational may retaliate against those who actually protect those who serve the uniform honorably.
The good cops will never weed out the bad ones.
The Baton Rouge officers who fatally shot Alton Sterling in July 2016 get to walk. The Justice Department plans to close the probe into his death and not charge the two cops involved.
Officers Blane Salamoni and Howie Lake were caught on camera pinning Sterling to the ground before opening fire on him. The Justice Department has decided to let these White cops walk free.
The death sparked racial tensions in Baton Rouge. It also led to a deadly terrorist attack on three Baton Rouge officers and two East Baton Rouge Parish deputies. A man from Kansas City traveled to the city to inflict harm on cops after the shooting.
The family isn't happy about this one bit.
"We have not heard nor received an update and are unaware of any charges that may or may not be filed," said the spokesman for the Sterling family.
"We have not received word, nor has the family been given any notice of upcoming updates and pursing their own criminal charges."
The cops were yelling at Sterling to get on the ground. They tackled him and as he tried to get up, the officer reached for the gun and pointed it at Sterling's chest.
"He's got a gun! You fucking move and I swear to God." In a few seconds, gunshots and Alton was filmed on the ground with blood pouring out his chest.
Sterling left behind five children and was devoted to them. He was selling mixtapes on the side of a building. The cops were called on a disturbance of an individual intimidating people at a store.
Jeff Sessions, the squinty-eyed bigot who is currently the Attorney General is more focused on following on Donald J. Trump's promise to "Make America 'Safe' Again."
Sessions rolls back rules Barack Obama signed off in executive orders to at least get the ball rolling on police reform.
Now you know we just found out that the Belch Springs police said that the encounter with Jordan Edwards wasn't accurate. It was told through body camera that the officer ran up on the vehicle and started firing.
More on that controversy in the next post.