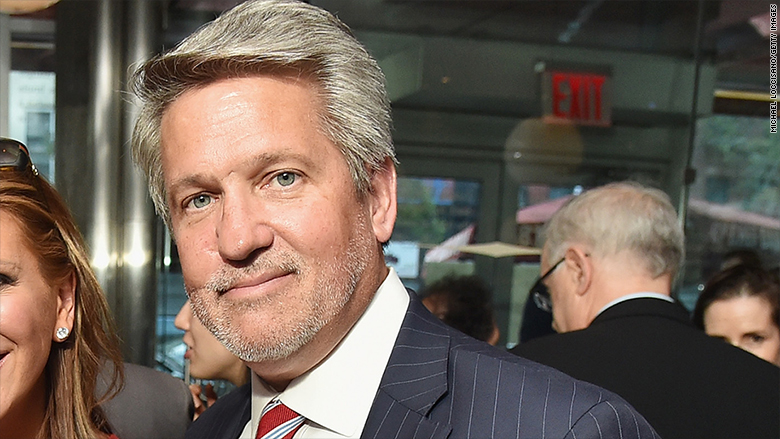 The "fixer" is fired out the cannon. Bill Shine is gone and there's talk that Sean "Softball" Hannity may eventually be fired out the cannon as well.
Fox News has fired co-president Bill Shine out the cannon. Shine face controversy for his role in covering up sexual harassment allegations from Roger Ailes and Bill O'Reilly.
O'Reilly was one of the biggest names in cable news. He felt his empire crumble when the Murdoch family announced that they're severing ties with the bombastic conservative agitator. Shine was hoping to keep O'Reilly on the television. And when Gabriel Sherman of New York Magazine got wind that Shine was on the chopping block, his best friend, the junk food media's most annoying (also condescending) conservative agitator said that this could be "the end of Fox News as we know it."
— Sean Hannity (@seanhannity) May 1, 2017
Somebody HIGH UP AND INSIDE FNC is trying to get an innocent person fired. And Gabe I KNOW WHO it is. Best Sean

https://t.co/W3BJ2wjzRD

— Sean Hannity (@seanhannity) April 27, 2017
Gäbe i pray this is NOT true because if it is, that's the total end of the FNC as we know it. Done. Best Sean

https://t.co/W3BJ2wjzRD

— Sean Hannity (@seanhannity) April 27, 2017
When numerous allegations of racial discrimination and sexual harassment, the feds launched an investigation into the executives of Fox News and allegations of misconduct.
Shine who has been with Fox News since the beginning saw his world crumble as well.
Rupert Murdoch, 21st Century Fox and Fox News executive chairman, made the announcement Monday via a brief email to Fox News staffers.
Suzanne Scott now is promoted to become president of programming and Jay Wallace will be president of the news division.
Will Sean "Softball" Hannity be the next one to strike out?
Fox Business will have Brian Jones as their president.
Shine is credited to the success of O'Reilly, Megyn Kelly, Tucker Carlson, Greta Van Susteren and Sean "Softball" Hannity.
Conservatives are fumed about the direction of Fox News. They accuse the executives of swinging the network to the "left" at the expense of "talented" figures like O'Reilly. James and Lachlan Murdoch wants to take the network in a new direction. They had enough of the "in your face" antics of these notable agitators. They are not trying to sway the network to the left, they want to shift the network away from unethical behavior of the old guard.
Now the softball is the only original member of Fox News still on. With Shine out, the softball is hinting an exit as well.
We're waiting on The Drudge Report to break the news as well as the softball's rant of the night!