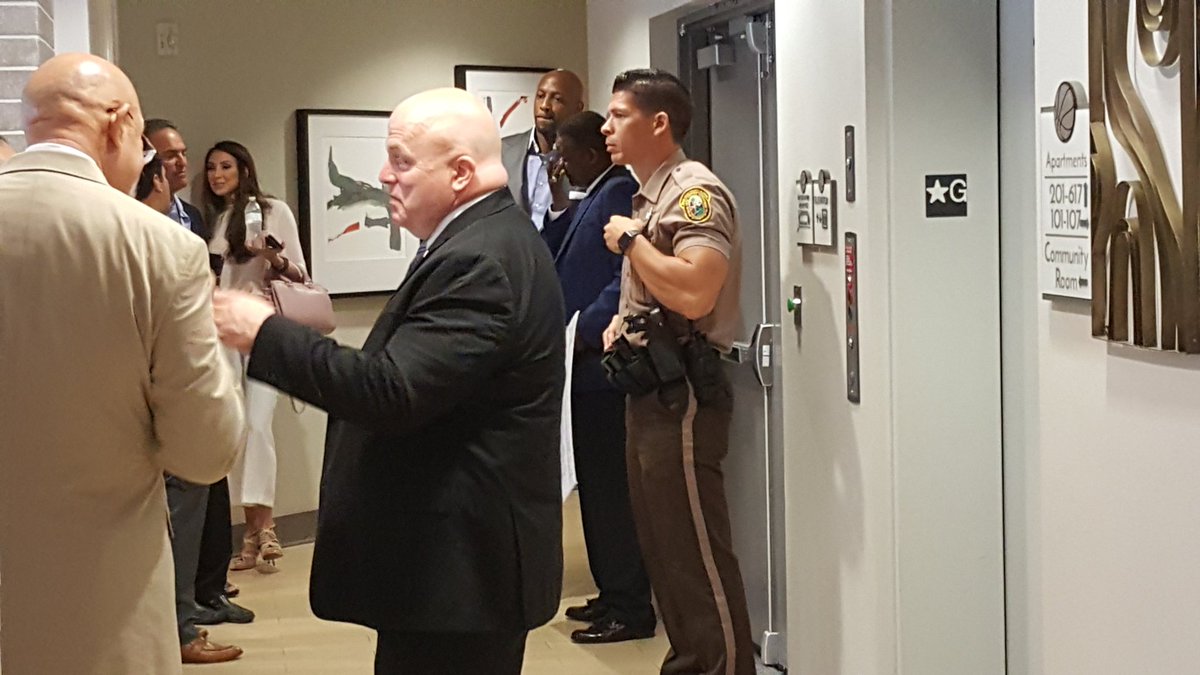 Former NBA star Alonzo Mourning looks on as the EMS tries to free Ben Carson from an elevator.
Housing and Urban Development Secretary Dr. Ben Carson often complains about the poor getting too many entitlements and such. He wants to eliminate funding for affordable housing.
Carson who was recently appointed to this position has no idea of what he's doing. He was Donald J. Trump's most famous Black supporter. He is a failed presidential candidate who became famous after insulting then President Barack Obama at the National Prayer's Breakfast in 2013. He is a retired neurosurgeon.
He has no idea on how to run an organization that handles issues dealing with fair housing, homelessness, housing discrimination and interstate commerce at hotels.
Carson was in Florida with former NBA star Alonzo Mourning and was doing a tour of a housing complex that was in need of repair. I guess Carson is being mocked for being stuck in an elevator.
Carson was allegedly stuck in the elevator for 20 minutes.
This was the Courtside Family Apartments in Miami.
Carson thanked the Miami-Dade County Police and EMS from freeing him.