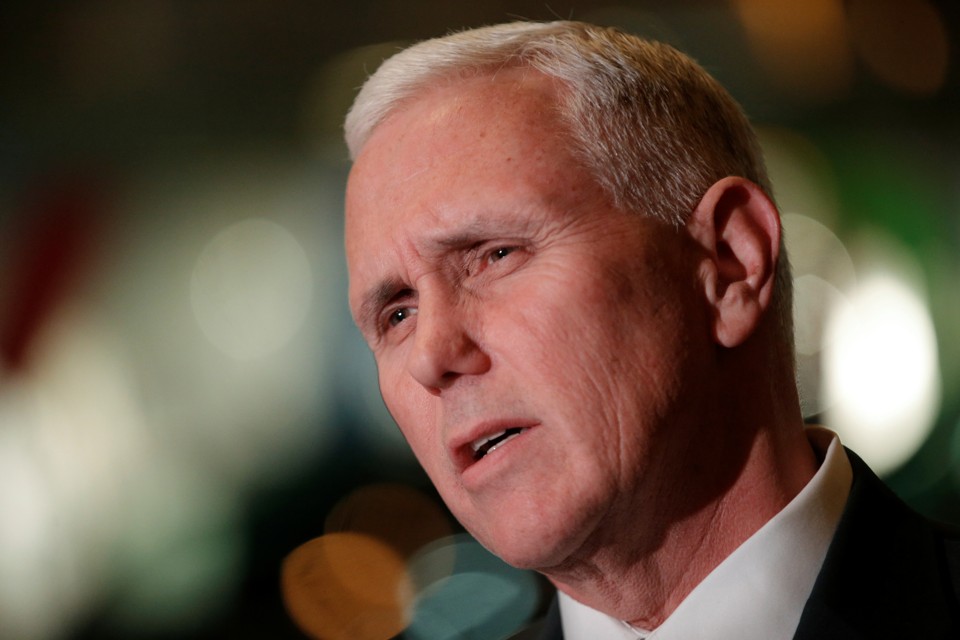 Vice Fuhrer Mike Pence used a personal email to conduct personal and state business when he was then Indiana governor.
The squinty eyed bigot who is second banana to Fuhrer Donald J. Trump caps of the week.
Michael Richard Pence, the vice fuhrer of the United States is facing some heat over his personal email being used for business and government when he was then governor of Indiana.
And to make it worse, it was hacked as well.
Mike Pence already embroiled in the Russian scandal is now trying to distance himself from the possibility of his confidential emails being hacked.
The Indianapolis Star reported that Pence used a personal email account for official Indiana business while governor and that account was hacked by a low level scammer. Pence was making a fuss about Hillary Clinton during the campaign for using her personal email account during her time as secretary of state.
Pence used an AOL account to correspond with top advisers in Indiana at times discussing sensitive topics that included the state's responses to terror attacks and the arrest of several men on federal terror-related charges, according to emails released to the Star in response to a public records request.
It's not a criminal act for Pence to use a personal server. Although it would make his argument against Clinton pretty damn hypocritical given that he does the same shit as well.
Fresh off the Sessions scandal, Pence comes forth.
The Trump team is not commenting on the controversy. Although, Trump did take to social media to criticize the Democrats and junk food media. He said that any controversy is basically a "witch hunt."
Can't wait for more to drop on this guy.