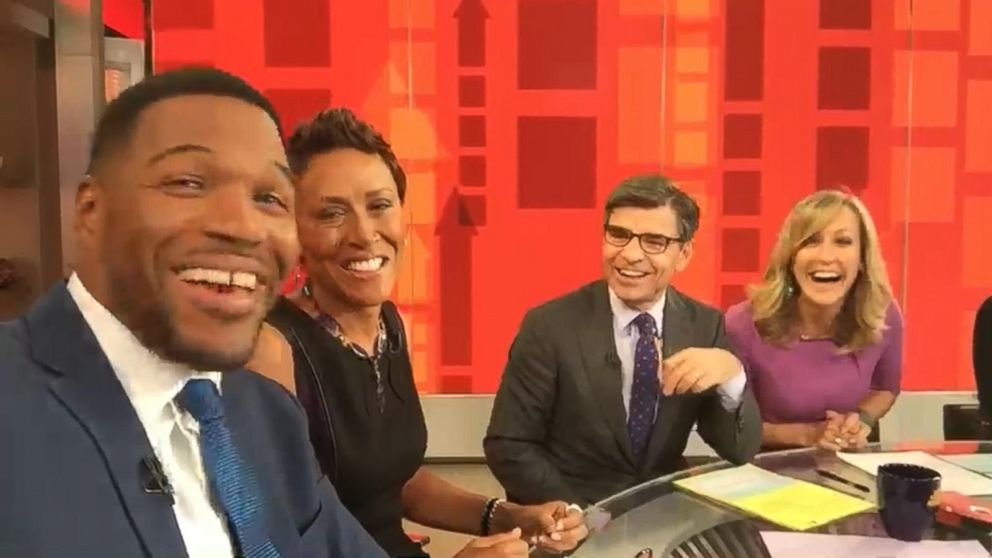 Troubled waters over at GMA. The co-hosts are pissed with Michael Strahan's diva behavior.
Michael Strahan's arrival to GMA was controversial. He would depart from Live! with Kelly and Michael abruptly without acknowledging it to his co-host Kelly Ripa. This became one of the most talked about stories of 2016.
Ripa was torn by the decision and took a leave of absence. She would later to return to address the departure of Strahan and her frustration with ABC executives.
So far, Ripa hasn't found a replacement to the Live show. Even without a co-host, Ripa's show is seeing strong ratings and it's likely that she'll do just fine without a permanent co-host.
Strahan is causing drama with the co-hosts over at GMA. There's a well-publicized feud going on over at GMA. Longtime veteran hosts Robin Roberts and George Stephanopoulos are tired of Strahan getting special treatment. They believe that Strahan's ego is ruining the traditional strength of GMA.
GMA is catching up in the ratings war with Today.
Today which is facing its own controversy with the hiring of Megyn Kelly and the firing of Tamron Hall.
Even pop culture reporter Lara Spencer is getting fed up with the lack of airtime. She is annoyed that Strahan is stealing her pop stories and she feels like she's being minimized by Strahan.
You know Kelly Ripa is enjoying this.
Strahan also does analysis on Fox NFL Sunday and hosts the $100,000 Pyramid. When he departed from Live! he was barred from promoting products and his own signature line clothing company.