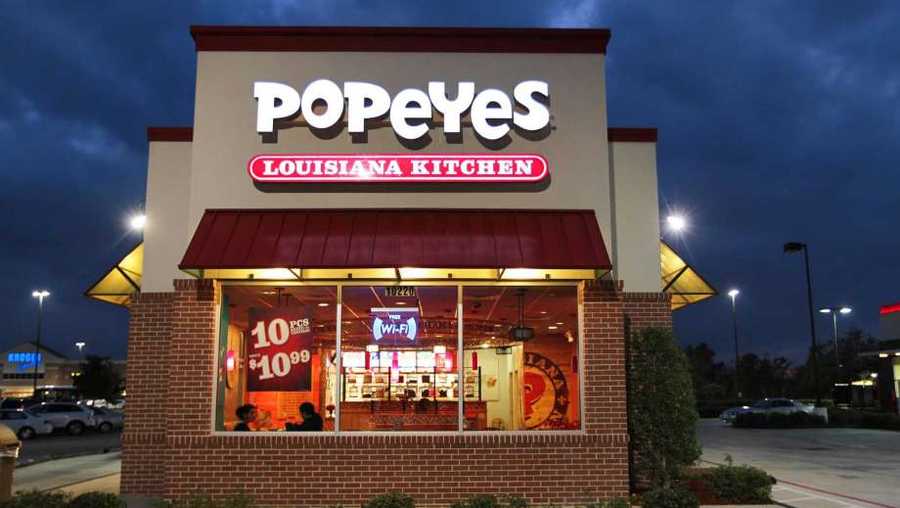 Popeyes is a part of the Burger King/Tim Hortons chain.
Tim Hortons, the coffee and bakery company that owns Burger King just bought Popeyes Chicken & Biscuits from Louisiana's Kitchen. The deal was inked at $1.8 billion and it marks a huge achievement for Restaurant Brands International's CEO Daniel Schwartz. Congress will approve the merger and it will make Popeyes a part of a triad of fast food giants.
"We look forward to taking an already strong brand and accelerating its pace of growth and opening new restaurants in the U.S. and around the world," said Schwartz.
The company was founded by the late NHL great is very popular in Canada and the United States.
The acquisition of Popeyes by Tim Hortons signal that the franchise is about to expand bigly!
Popeyes CEO Cheryl Bachelder said the deal "has observed our success and seen the opportunity for exceptional future unit growth in the U.S. and around the world."
Popeyes is serving at 2,000 locations.
Popeyes biggest competitor is Yum! Brands. The company has stake in KFC, Taco Bell, Little Sheep, Pizza Hut, A&W Root Beer Stands, WingStreet, East Dawning and Long John Silvers.