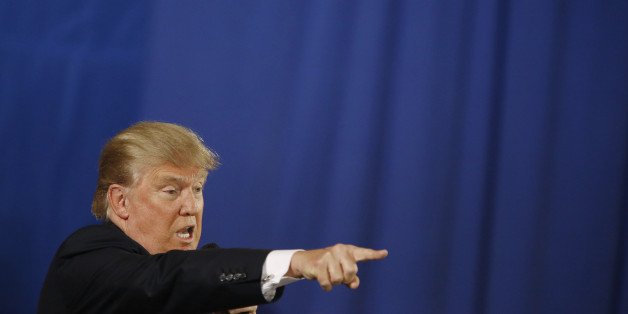 Trump's inner circle in dissray. He fires his acting attorney general.
The trademark phrase from then reality television star and now fuhrer was simonious with The Apprentice on NBC.
Donald J. Trump said "You're Fired!"
It was a popular catchphrase.
Now fuhrer Trump decides to fire Sally Yates out the cannon. Yates is the acting Attorney General who held over from the Barack Obama administration. She said she will stand by the federal court order. She said that the U.S> Justice Department would not defend the fuhrer's executive order on immigration.
Sean Spicer the spinner of "alternative facts" said that Yates was relieved of her duties. Dana Boente will be named acting attorney general until the Senate confirms that squinty eyed bigot Jeff Sessions.
Sally Yates was fired out the cannon after she refused to stand with the fuhrer.
Session is currently a Republican senator from Alabama.
Spicer said that Yates "betrayed the Department of Justice" by refusing to defend the fuhrer's order.
Again showing his disdain for the law and women, the release of Yates was simple.
According to the fuhrer's minions, Yates is weak on borders and very weak on illegal immigration.
This woman is a career prosecutor.
According tot he AP, former Breitbart president and now confidant to the fuhrer, white extremist Stephen Bannon forged the idea to ban Muslims and immigrants.
A large group of diplomats and senior intelligence officials resigned today. Former Exxon Mobil chief Rex Tillerson is awaiting confirmation for Secretary of State had lost almost 90% of the foreign aides who could help him broker deals with other nations.
Republicans are lock and step with the Trumpster. So don't let their weak cries of concern make you feel remorse for them.
Democrats better get a spine. They better oppose, delay and shut the government down. Do what Republicans done to Obama. Democrats better start bitching and fight dirty. Oppose Trump and the Republican Party.