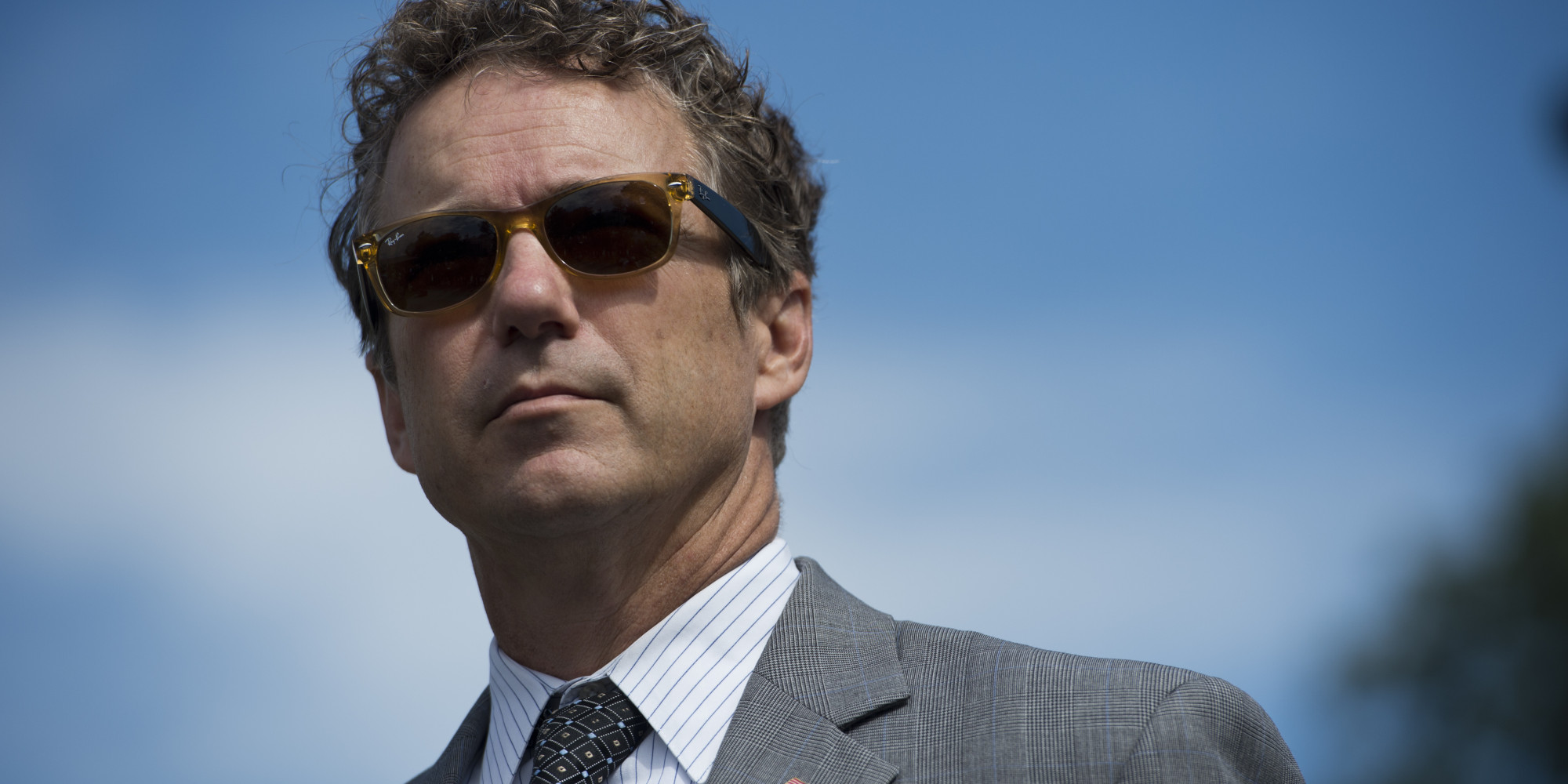 Sen. Rand Paul (R-KY) resorts back to this Don Quixote nonsense.
Republicans threaten to repeal Obamacare. It may hurt over 30 million who signed up to the healthcare exchanges. The law is controversial. But Republicans still fixated on the past are willing to hurt Americans to please their hateful base of idiots.
We have the fuhrer Donald J. Trump coming to power in mid-January.
President Barack Obama urges Democrats to not lose faith. He says stay strong and fight.
Democrats vow to fight Trump and Republicans all the way.
Kentucky senator and failed Republican presidential candidate Rand Paul pissed off Republicans today. He said that he will support the repeal of the Affordable Healthcare Act only if the law doesn't hurt the budget.
"I won't vote for a terrible budget just to repeal Obamacare," said Paul.
Paul's refusal to support the Republican resolution was not acceptable to him.
"Republicans won the White House. Republicans control the Senate. Republicans control the House. And what will the first order of business be for the new Republican majority? To pass a budget that never balances. To pass a budget that will add $9.7 trillion of new debt over 10 years. Is that really what we campaigned on? Is that really what the Republican Party represents? Our first order of business will be a budget that never balances... and they tell us, 'Oh, but it's not a budget.' If you listen, they tell us, 'Oh, but it's not a budget.' If you listen, they will say, 'No, no, it is a vehicle to repeal Obamacare.' And yet I have the title in front of me. It says a concurrent resolution for the budget of 2017."
The latest accomplishment for a senator with no historical achievements is the grandstanding over principles.
The cautious tale of Republicans fight to repeal President Barack Obama's first term.
Republicans now want to be the grown-ups in room. After nearly 8 years of opposing about 95% of President Barack Obama agenda, Republicans are now eager to rollback the laws that helped stabilize the economy.
This vote on repealing Obamacare could be a dangerous move. If they kick millions off the insurance exchanges, it could lead to insurance providers to raise rates on everyone.
The resolution passed 51 to 48 vote. Republicans will gamble repealing the law without any replacement or alternative.
Republicans begin the 115th term with skepticism and distrust among themselves. They already faced a huge backlash when Rep. Bob Goodlatte (R-VA) was trying to get a House vote on rolling back the policies of the Office of Congressional Ethics. He was trying to strip the OCE of its independence and ability to investigate anonymous claims.

The fuhrer warned the Republicans to support the vehicle that helped his victory.
Again I say fuck Donald Trump, Mike Pence, Melania Trump, Rand Paul, Republicans, this white extremist movement they labeled the "alt-right" and those who support them. Fuck this country and the systematic bullshit they masquerade as patriotism.