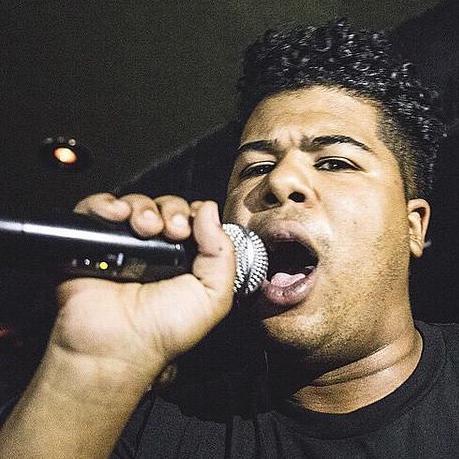 Rapper iLoveMakonnen comes out the closet. Mainstream rapper/singer announced he's gay on social media.
Atlanta rapper/singer iLoveMakonnen comes out as gay. The rapper joins a growing list of entertainers in the hip-hop industry making waves in the LGBT community. And on top of that, he's getting mad props for doing so.
The rapper took a moment away from music to focus on acting. But it didn't leave him off the social media to announce to his fans that he's now happy in his skin.
And since y'all love breaking news, here's some old news to break, I'm gay. And now I've told u about my life, maybe u can go life yours❤

— Oceanic Makonnen (@iLoveMakonnen5D) January 20, 2017
As a fashion icon, I can't tell u about everybody else's closet, I can only tell u about mine, and it's time I've come out.

— Oceanic Makonnen (@iLoveMakonnen5D) January 20, 2017
Someone said to me next time they see me, they was gonna fuck me , I said next time I see me, I'm gonna love me up

— Oceanic Makonnen (@iLoveMakonnen5D) January 20, 2017
Now being gay in the hip-hop community could be suicide for a career.
Those "oh so straight" rappers in the streets believe that being gay in hip-hop isn't cool.
Take for example internet troll Joe Budden.
Makonnen the only person that didn't know he was out the closet.

— Joe Budden (@JoeBudden) January 20, 2017
Joe Budden is a part of the Slaughterhouse rap group.
ILoveMakonnen was briefly signed to Drake's OVO Sound. He had the smash hit Tuesday and it had a feature from Drizzy himself. He also had released an EP with features from Gucci Mane, Wiz Khalifa and production from Metro Boomin', Sonny Digital , Southside Sizzle, TM88 and Dun Deal.
Rappers who are mainstream who are bisexual or gay.
Nicki Minaj
DJ Mister Cee
Frank Ocean
Queen Latifah
Azealia Banks
Young M.A.
Keith Murray
Fergie
Queen Penn
Let's pay tribute to iLoveMakonnen by playing his hit single "Tuesday" with Drake.