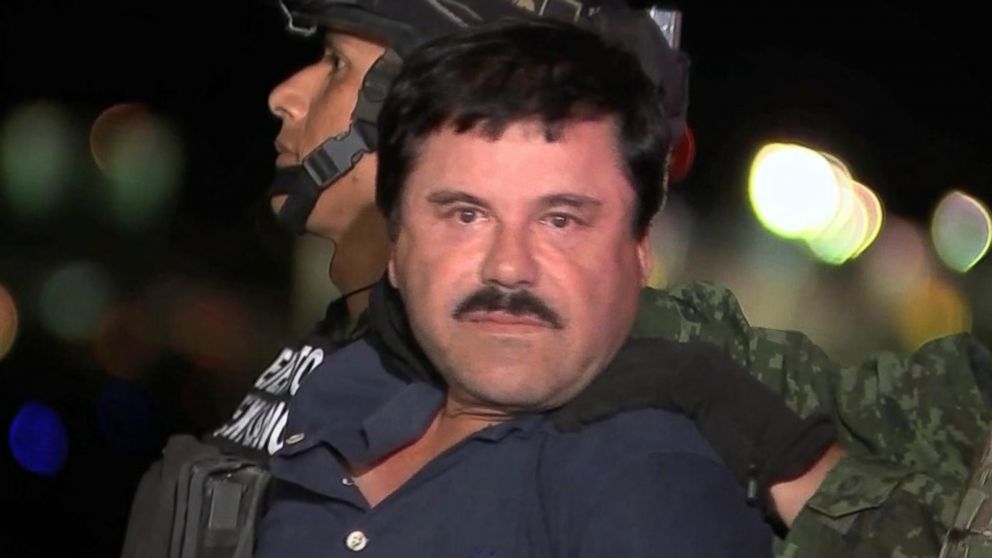 The U.S. has custody of the legendary drug lord Joaquin "El Chapo" Guzeman Loera.
The ballad of El Chapo.
The Mexican drug lord who managed to elude authorities through elaborate tunnels and makeshift vehicles was caught last January. The drug lord who put the fear of god in those who weren't down with the Sinaloa. The man was charming and very nice in the public. But if you crossed him, you're head may be in a duffle bag.
He managed to escape the iron college numerous times. Some inside men and his crew were ordered to make tunnels underneath the areas where El Chapo was resting his head. When the officers let their guard down, he would slip into the tunnel and disappear into the night.
His first breakout was in 2001 where he ended up going out with the laundry. He would evade authorities for 13 years. When he was recaptured, he would break out again in 2015 through an elaborate tunnel in through the shower. He was caught in 2016.
He fought to stay in Mexico. The federal judges in Mexico said, "You got to head to the States."
President Barack Obama's last deed on the list is the extradition of Joaquin Guzman Loera to the United States. He feared this moment would come. His lawyers couldn't save him from the fate of the American court system.
El Chapo is heading to New York City to face drug trafficking charges. He will also face conspiracy to commit murder, attempted murder, terrorism and weapons charges.
On top of that, if he is convicted of these charges, he will head to Florence, Colorado. That's where Supermax ADX is located. The federal time out is the country's most toughest. You can't escape this one with a tunnel. They have the whole facility surrounded. Air, water and land are monitored.
The water that runs to the facility is monitored as well. They watch everything you do. The most dangerous individuals bunk there. Many of them are terrorists, gangsters, state and federal interns who escaped,
El Chapo was caught by the U.S. Marshals and Mexican authorities. He did an interview with Sean Penn. When Penn was given access to meet the reclusive leader, the U.S. were watching him.
President Enrique Pena Nieto agreed to the extradition. Mexico will allow its citizens to face charges in the United States only if the Death Card is pulled out the deck.
So it's likely if convicted, he will get LIFE in the federal time out of Florence ADX Supermax.
Guzeman is innocent until proven guilty.