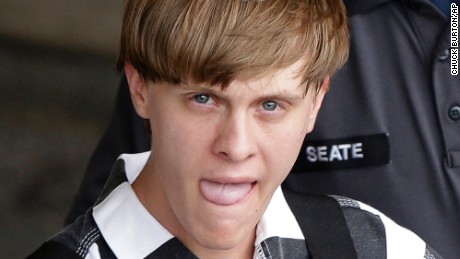 Slimeball got two options left: LIFE or DEATH.
I hate to say this. But given the track record of Congress, nothing will done about mass shootings.
EXPECT MORE!
Dylann Roof was found guilty in the brutal massacre of nine African American church goers. The federal trial against this slimeball nets him a sentencing. Since he's now convicted, he could face the DEATH card.
The white terrorist remained unapologetic to this.
Back in June 2015, Roof entered the Emmanuel African Methodist Church with the intention to start the "great race war".
He killed Cynthia Hurd, Ethel Lance, Susie Jackson, Daniel Simmons, Tywanza Sanders, Sharonda Coleman-Singleton, DePayne Middleton-Doctor, Myra Thompson and South Carolina state senator and pastor Clementa Pinckney.
The feds will now recess until mid January for the conviction.
The terrorist fired his defense attorneys and will acts as his own attorney.