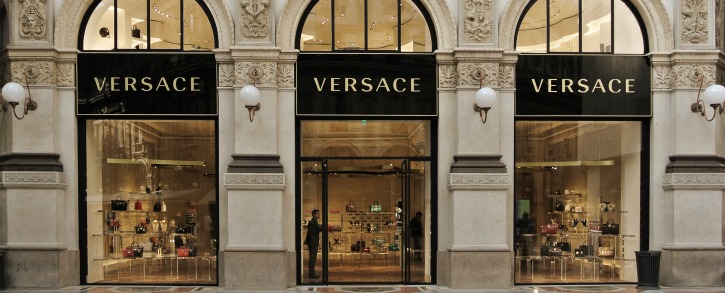 Versace facing accusation of discriminating Black workers and profiling Black customers.
Back in 1997, Gianni Versace was gunned down by terrorist Andrew Cunanan. His legacy in fashion made him a legend among the modeling world. His fashion was the top notch of Western culture. You have to be a big leaguer to have Versace.
Looks like Santo and Donatella Versace got some explaining to do. Cause it seems like the luxury clothing company Versace is having trouble fitting into the Black.
A former Versace worker claimed that in a lawsuit that the company was using discriminatory practices against Black shoppers.
Christopher Sampino worked at a San Francisco location for two weeks. The 23-year old alleged in a complaint that the the store told him to say D410. It's a code used to identify the store's black apparel, anytime a Black person walked into the store.
Sampino is a biracial man who identifies as Black claimed that this encounter prompt him to tell his manager his race. He claimed that after he revealed his race, he was unfairly treated and then fired out the cannon.
He said in the suit that he was told by the store's management that his dismissal was a result of him not "[knowing] luxury" and because he "had not lived the luxury life."
Versace said "Game On". They want this to head to federal court.
"Versace believes strongly in equal opportunity, as an employer and a retailer. We do not tolerate discrimination on the basis of race, national origin or any other characteristic protected by our civil rights law. We have denied the allegations in this suit, and we will not comment further on concerning pending litigation."
This wasn't the only issue happening in the business world. Once Fuhrer Donald J. Trump takes office, the country will experience a rise in racial tension.
ATTN: reports that a former CVS security guard alleged that he was told to lookout for Black and Hispanic shoplifters.
Then of course, the incidents we have covered on World News Today. Shopping while Black happened at
Barneys
in New York City,
Victoria's Secret
in Mississippi, an
Apple Store
in Australia, and the
CVS
store in Richmond.