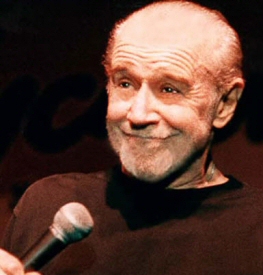 George Carlin was right on politicians. Wish he was alive to see Trump as the president.
The late George Carlin hated politicians. He hated charlatans and if he was alive today, he would hate Donald J. Trump, the 45th President of The United States.
Trump and Mike Pence will take over on January 20th, 2017. For the next four or eight years, these two will run the country. Hope the best for them. But I don't consider them my leaders.
TRUMP IS NOT MY PRESIDENT.
Watch Carlin give it his best.