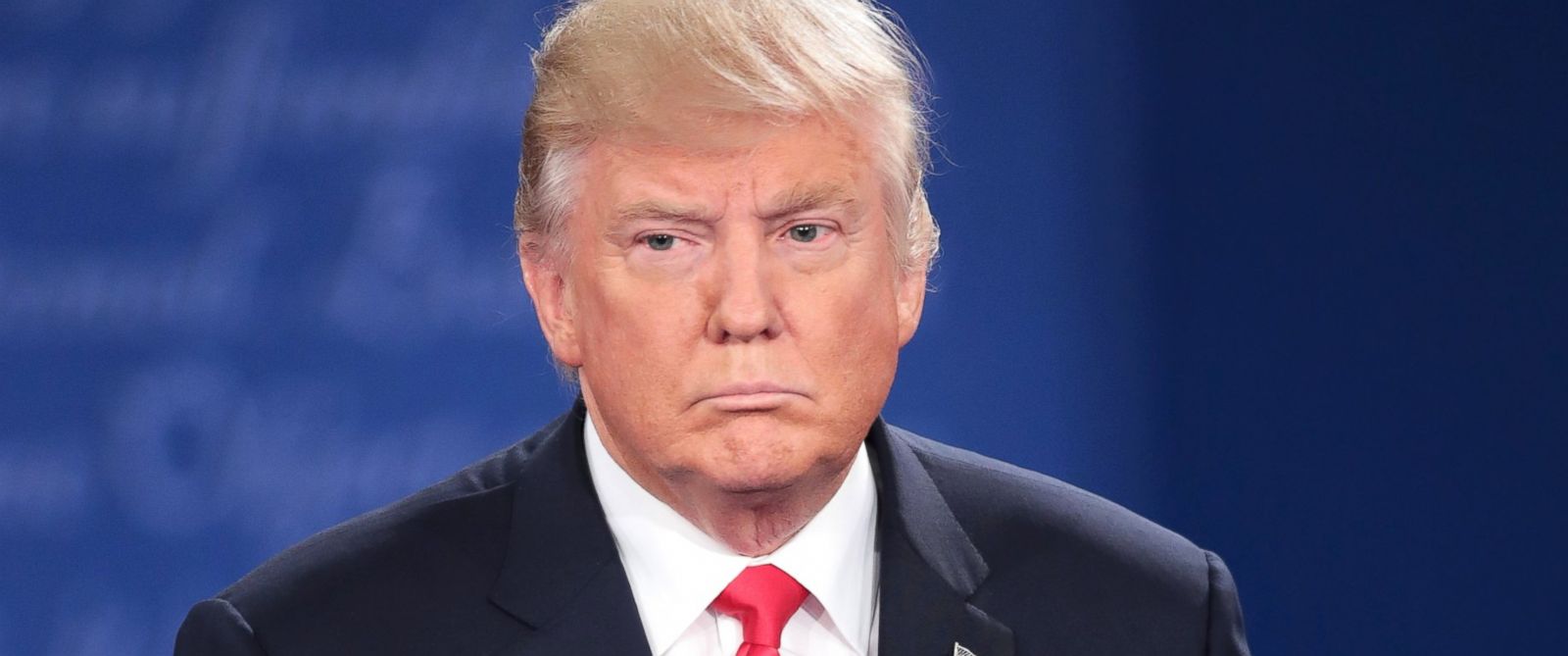 Angrier and louder. Donald Trump blast the junk food media.
In Cincinnati and West Palm Beach, Donald Trump took off the gloves. He decided to throw down a lawsuit against The New York Times after the paper released a damaging report about Trump touching women inappropriately.
Five women came forth to tell their side of the story and it's gotten major attention in the junk food media.
Jane Leeds claims about Trump reached underneath her dress while they were on a flight together. Leeds told the New York Times, Trump lifted up the armrest and touched her breasts and started to put his hands up her skirt.
"He was like an octopus" said Leeds. "It was like he had six arms. He was all over the place.
Temple Taggart claims that Trump kissed her on the mouth without her consent.
"He kissed me directly on the lips. I though: 'Oh my gosh. Gross' He was like married to Marla Maples at the time. I think there were a few other girls that he kissed on the mouth. I was like, 'Wow, that's inappropriate.'"
Mindy McGillivray said that Trump grabbed her on the buttocks.
"All of sudden I felt a grab, a little nudge. I think it's Ken's camera bag, that was my first instinct. I turned around and there's Donald. He sort of looked away quickly."
McGillvray thought it was her friend Ken Davidoff bumping into her. It was apparently Trump going for a pinch.
"That was a pretty good nudge. More of a grab. It was pretty close to the center of my butt. I was startled. I jump,"
Rachel Crooks said that as she introduced herself to Trump at his Trump Tower, he would grab her and give her a big kiss and he tried to tongue her.
"It was so inappropriate. I was so upset that he thought I was so insignificant that he could do that." said Crooks.
Trump on his part dismissed the notion and said to his supporters that "if he loses" it's the fault of a corrupt media and "Crooked Hillary".
Now you know that Trump was eager to bring forth Bill Clinton's accusers. He was supposed to make an appearance on Sean "Softball" Hannity's program. He abruptly canceled the appearance.
Now Trump had an opportunity to address this. He flat out denied it and went right into blaming the junk food media and Hillary Clinton for the shit storm he's created.
Trump's epic rant.
He said that he will dispute the charges at a later date.