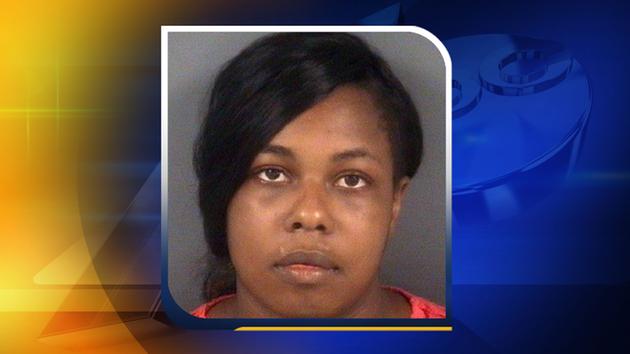 Shanika Minor couldn't find the right person to hide with. The fugitive was placed on the FBI Most Wanted list a few days ago. She was caught in North Carolina.
The woman who was added to the 10 Most Wanted Fugitives was nabbed today in North Carolina.
Tameeca Perry was gunned down.
Shanika Minor was accused of murdering a woman who was pregnant with her unborn son after a dispute over music. Minor popped the victim in the chest in front of her children and boyfriend.
The victim Tameeca Perry was the mother of two with one on the way. The Milwaukee Police, U.S. Marshals and the FBI were determined to catch this fugitive.
The fugitive was caught in Fayetteville after the junk food media released her image to the nation.
The Cumberland County Boys and Fayetteville Police managed to grab her in a hotel. The caller said Minor was staying at the Airport Inn on Gillespie Street.
Around 2 a.m., authorities arrived at the motel and confirmed Minor was in room 122.
The March incident was unsolved until the tips came pouring in. The fugitive was assisted by friends and family. They will likely face charges for aiding a federal fugitive if the FBI determines that they deliberately allow her safe travels.
The family of Tamecca Perry can rest easy knowing that this dangerous individual is off the streets.
Minor will be extradited back to Wisconsin in the coming days. The price of a successful capture is $100,000. That will go to the person(s) who tipped the law.
Again, Minor is innocent until proven guilty in a court of law. The charges could carry a mandatory LIFE sentence in the iron college. Any family member or friend who aided her throughout the whole ordeal could be indicted on federal charges.
Minor's selfies and social media left a digital trail. The Feds found that useful in nabbing her.
Minor along with
Brenda Delgado
were added to the FBI Most Wanted fugitives list this year making this the ninth and tenth so far. The FBI Most Wanted fugitives does state that women added on the list is very rare.
Delgado was caught in Mexico after she plotted a successful hit on a dentist who went out with her ex-boyfriend. Delgado, the hitman and his girlfriend were nabbed.
World News Today send our condolences to the family of Tameeca Perry.