Pathetic that residents of Chicago allow a man to die in the streets because they refused to call 911.
The fear of retaliation from gang leaders is common among those who refuse to call the law. They believe if you "snitch" you may end up being the next victim.
Marques Gaines was attacked by a man in the street. A cab would run over his body and no one called the law to report the matter. Marques would die at the hospital after four hours of being not treated for his injuries.
Security guards working for 7 Eleven were around the area but refused to get involved. They removed the suspect from the store and I guess Marques was there at the wrong time.
Marques was in the store buying snacks after leaving a bar. Somehow there was an exchange of words and the suspect dealt Marques a five finger roll that laid him out.
Marques was minding his business when a man attacked him. He was laying unconscious in the street and no one helped him.
As he lays there unconscious, bystanders grab his wallet and cellphone. A few minutes later a taxi driver runs over his body. The taxi driver would alert the store that he ran over someone.
The security guards at the 7 Eleven would finally call 911. This event happened in a span of twenty minutes.
This event happened on Feb. 7. The folks over at ABC-7 and the Chicago Sun-Times requested the tape of the incident.
Within two minutes, a cab wheels around the corner and strikes Gaines. Gaines' family is now suing 7-Eleven, as well as the cab companies involved.
"It is the duty of 7-Eleven corporation to provide competent people to protect their stores and their customers because they know that criminals target these stores," attorney Chris Hurley said.
About 20 minutes later, police and onlookers lift the car off Gaines. He was alive, but died in the hospital four hours later, his internal organs crushed.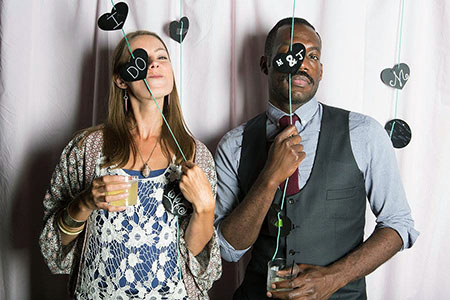 Friends mourn the loss of Marques Gaines.
"Our family has suffered tremendously by this loss," said Drexina Nelson, Gaines' cousin.
Gaines grew up in Georgia with his cousin, Drexina. After college he made his way to Chicago where he earned the nickname "Groomsman". He was loved enough to stand for some 15 friends at their weddings.
"He's a very fun-loving person who was all about unity. In the video he kind of holds his hands up, and I know he's like, 'I just don't want any trouble,'" Nelson said.
"Security should have locked the door, told the customers to wait and called the police," Hurley said.
His aunt was too upset to speak at the press conference, but had a message for Chicago.
"I just don't understand people today. I don't understand why people don't get more involved in what's going on around you," Phyllis Nelson said.
The family is planning on suing 7 Eleven, the cab company and the security company hired to watch the store.
It's unfortunate that this young man loses his life to a senseless act of ignorance.
World News Today send our condolences to the family of Marques Gaines. His life was taken away by a senseless act of violence and those who done so were negligent. The Chicago Police are searching for the suspect. Hopefully this suspect is caught.