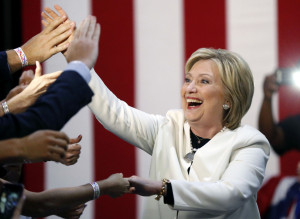 Clinton greets voters.
It appears that Donald Trump's hold on the Republican Party is coming undone. The Republican front runner is competitive with Ted Cruz in many of the states that he's held a strong lead for the last three months. Marco Rubio's campaign is in danger. The calls for him to drop out. Say if Rubio wanted to run for governor of Florida, he would not succeed in winning it. If Rubio loses in Florida, his legacy is forever tarnished. He would be looked upon as the "one hit wonder".
John Kasich faces another huge setback. He put a lot of time into a state and yet it didn't net him a victory.
When we hear about the race in Idaho and Hawaii, we'll determine if the Trump holds onto his lead.
CNN projects that Donald Trump secures Mississippi. The race was a blowout. Despite the last ditch effort for Cruz with the Phil Bryant, the Republican governor, the Texas senator loses this one.
Trump secures Mississippi with 49%, Cruz 30%, Kasich 11% and Rubio with 10%.
Cruz is still in this. Being in second place isn't enough. You have to be in first place to gain momentum.
The Michigan primary is determining who's going to hold strength in the Republican race.
John Kasich follow the failed nominee Mitt Romney's call to stop Trump. Kasich is neck and neck in the race. So far, Trump is leading in the votes.
There's reports that staff is bolting from Marco Rubio's campaign. The Florida senator is dismissing this report and faulting Ted Cruz for spreading misinformation.
The Huffington Post and The Drudge Report projects that Donald Trump won Michigan with a comfortable 40%. John Kasich goes in with 24%. Ted Cruz 14% and Marco Rubio 8%.
CNN projects that Michigan goes to Donald Trump. A big victory for the Republican candidate.
CNN projects Hillary Clinton has won the Mississippi primary for the Democratic nomination. The former Secretary of State had trounced Bernie Sanders in this state. The Black vote and older voters turnout heavily for Clinton. But the younger voters turned out high for Sanders. Working class White voters have went to Clinton but will it matter since the state is deeply Republican.
Clinton won with 83% of the vote with Sanders netting 17%.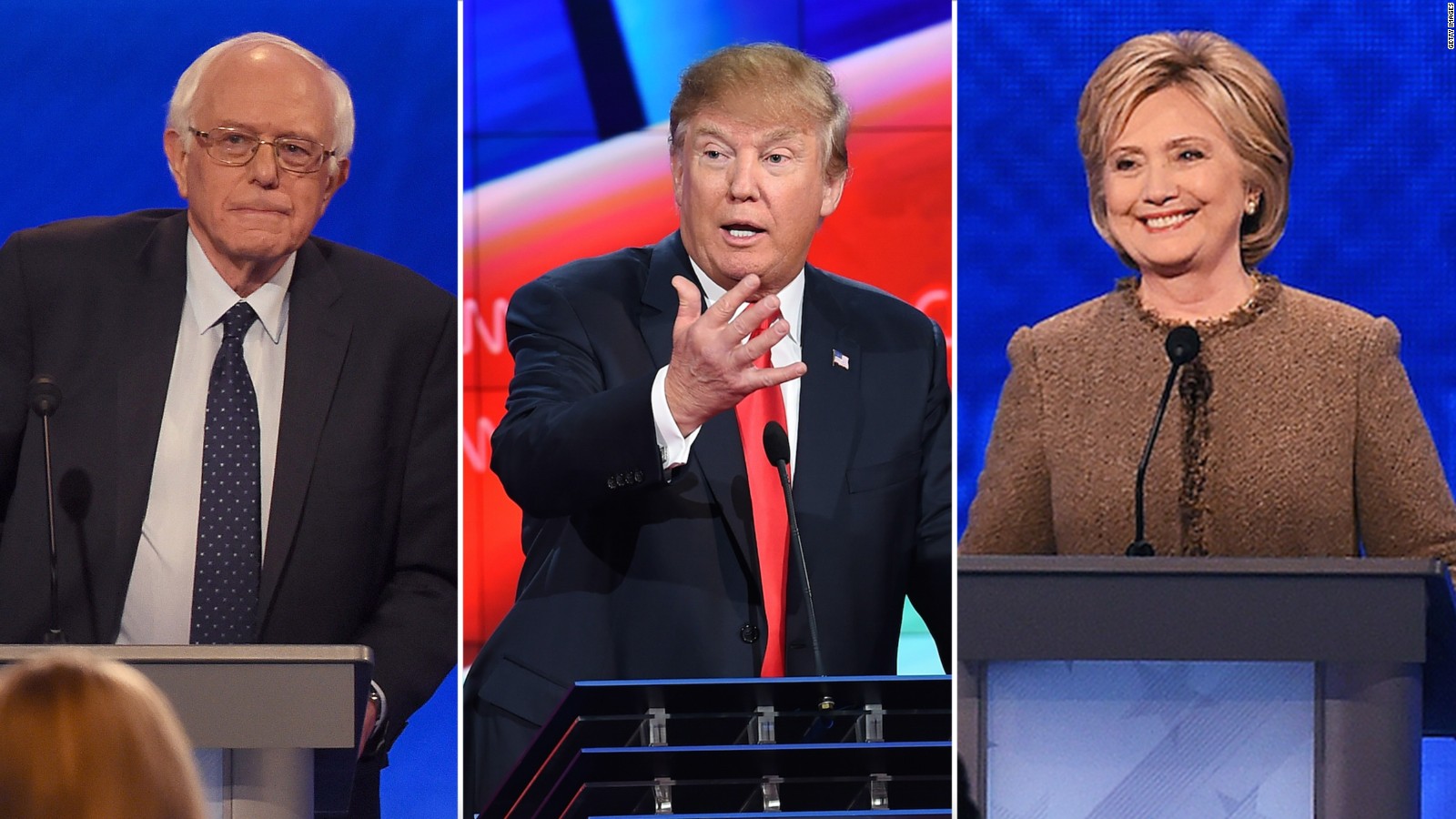 Trump is more harder than the Democrats thought!
Michigan primary for the Democrats is neck and neck. Sanders is leading in the polls. Clinton put a lot of effort into this state.
The Democrats already have a competitive race on them.
There is a statistical tie between Clinton and Sanders. Sanders was ahead in the polls.
Clinton's debate performance may have failed her. And the appearance on the Fox News town hall didn't help much.
Sanders may have won his biggest state in this election. That would make Florida extremely competitive.
Republicans are now panicking. They are losing this. The vow to stop Trump. Many in the junk food media have figured that Trump would take a loss in Michigan. It didn't go that way. Trump's healthy wins in two states that Cruz and Kaisch's failed in their quest to usurp the media mogul.
Trump is now talking coy about rivals former Republican team Mitt Romney and Rep. Paul Ryan (R-WI). Trump got a call from the former vice presidential nominee (now Speaker of the House) and he said that the conversation was friendly. He also said to Romney, that his plan failed to stop him. But he said that he's hoping that Romney changes his mind on him.
Trump is making note of the email scandal plaguing Clinton. Trump knocks Lying Ted and Little Marco. He said that they can say all the stuff about him, but it won't work against him. He also knocked Karl Rove and GOP donors for wasting all their money on him. He said they should have spent all that on Barack Obama and Hillary Clinton.
Trump snarks at the reporter on political correctness.
Drudge mocks Marco Rubio yet again. He took the photoshop picture of a little Marco Rubio at CPAC.
John Kasich tells the audience that his second place finish shows that he's still strong at winning the blue collar votes. He believes that his opportunity to secure a second place finish assures that Ohio will be sweeter.
Kasich is trialing Trump in Ohio by 10 points. The Ohio governor could face a pretty embarrassing defeat if Trump secures a strong victory in the primaries.
CNN still holds back the projection. They're waiting on Wayne County, McComb County and Kent County. The cities that represent the areas Detroit, Pontiac and Grand Rapids. Clinton is catching up.
Another defeat for Ohio governor John Kasich.
Sanders still holds a slim lead against Clinton. The results show that Sanders has 50% and Clinton has 48%.
Sanders does a presser. He says that this win was a victory for all the hard work. He also said that he's determined to stay in this race. Sanders knocks the critics for saying his campaign is over in Michigan.
Sanders is saying that the American public is tired of a rigged economy, a political class who spends millions to stay in power. He said that Americans (especially Blacks, Hispanics and Native Americans) are tired of the unequal criminal justice that is served. He said that his campaign is a movement and a wake up call to Democrats who crowned Hillary Clinton the nominee.
Sanders also said that regardless of this, Ohio and Florida will be competitive.
Sanders sues Ohio Secretary of State Jon Husted for allegedly blocking young voters who turn 18. Those young voters could have an opportunity to vote in the primaries and general election but they're still not at the age. It's going to federal court.
The Idaho primary so far is looking good for Ted Cruz. He is leading in the closing results.
CNN projects that Bernie Sanders won Michigan. He won 52% to Clinton's 47%.
Huge victory for the Vermont senator.
This makes Illinois, Ohio, Missouri and Florida even more competitive. Hillary Clinton got a long way to go!
CNN projects that Ted Cruz wins the state of Idaho.
Cruz wins the state by 52% while Trump got 32%, Rubio got 14% and Kaisch 2%.
CNN projects that Donald Trump won the Hawaiian Caucus. Trump won three states and Cruz won one. The Republicans are more enthusiastic about the elections more than the Democrats.