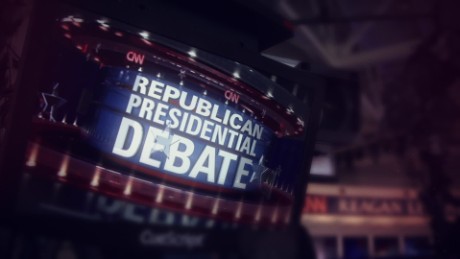 Another debate!

It's time to start treating Donald Trump as a serious candidate. It's a scary scenario that we could have the controversial business/media mogul become the next President of the United States.
CNN and Telemundo are now the hosts the umpteenth Republican debate. This debate was supposed to be sponsored by NBC/Univision. Republican chairman Reince Priebus fired NBC and the National Review out the cannon.
CNBC got hammered by the candidates and top Republicans after the debate. National Review wrote a scathing criticism of Trump and it led to the Republican Party boycotting it.
Now it's coming close to Super Tuesday. One of these five candidates would become the presumptive Republican nominee if the 10 primaries go in his favor.
Republicans in the establishment are mounting an all out war against frontrunner Trump.
Gas Bags!
Ted Cruz, Marco Rubio, John Kasich and Ben Carson are mounting their last stand in Texas. The debate is being held in Houston and then comes Super Tuesday.
Alabama, Arkansas, Colorado, Georgia, Massachusetts, and Minnesota caucuses, Oklahoma, Tennessee, Texas, Vermont, and Virginia. Republican caucuses: Alaska and Wyoming are holding it on March 1, 2016.
Trump clearly has a lead in Alabama, Arkansas, Massachusetts, Oklahoma, Vermont, Virginia, Alaska and Wyoming. Colorado and Texas are very competitive. Cruz is placing his hopes that his home state would turn out in huge numbers for him. He has to win 50.1% in order to take a majority of the delegates.
There is a civil war within the Republican Party. They really fear that Trump's divisive rhetoric could doom the party. They can't stand Cruz because he's a gadfly. Most of the party is rallying around Rubio.
Rubio hasn't won any major states since he's become the establishment's last hope. With Rubio calling upon Kasich and Carson to drop out, the candidates all fail to score over 50% of the vote in most of these primaries and caucuses.
Who won the debate?
So we'll get the live stream if it's available.



But in the meanwhile, watch the town hall forum.