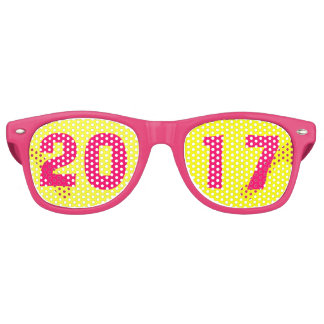 On to the next one.
And like that we're gone....!
Here's our unscientific poll for the last of the year.
What will you most remember about 2016?
Damn, who would've thought Donald J. Trump would become the 45th President of the United States. A billionaire with no political experience or the temperament to lead the world's only superpower makes me shake my head with disgust. His win was apart of the flagrant racism, sexism, Islamophobia, xenophobia and utter ignorance of the American people.
White conservatives came out for the former reality television star and business mogul. President Trump and Vice President Mike Pence will have the opportunities to prove to their supporters they can actually "Make America Great Again."
And Democrats will now have to prove to their disgruntled supporters that they have fight in them.
With the defeat of Hillary Clinton, the progressive and moderate/conservative wing of the Democratic Party are at odds with each other. They are trying to find a viable path to winning in the 2018 Midterm and 2020 General. With four years on the line, Democrats have no real viable candidate to take on Trump when he wants to run for reelection.
Hillary Clinton will be the first woman in American history to be a nominee for a major party. Her loss was a slap to the face to the establishment, women and history. Thanks to the onslaught of misinformation, resentment, and a lackluster appeal to the hardcore left, she lost the electoral college but ended up winning the popular vote. Clinton blames the FBI memo, the conservative agitators, Bernie Sanders, and Russia for the loss.

Trump's win also gave Republicans a HUGE majority. The Democrats go down in flames after this election. Republicans have the White House, Congress and many state legislatures.
And they have the wind in their sails. Trump can sign off the repeal of Obamacare, swing the court back when he gets his nominees for the Supreme Court confirmed. Trump's inept behavior spells trouble for those who believe in progress. The Republicans have insulted and dog whistle through the eight years of President Barack Obama's term. We are reminded that White supremacy is still relevant.
It's unfortunate that we live in the society where Jada Pinkett Smith, Jesse Williams and Colin Kaepernick are attacked for being engaged. From #OscarsSoWhite to taking a knee to police brutality, Black entertainers and athletes have expressed frustration with the justice system.
When cops get away with murder, it makes the irrational target them. So many in law enforcement were lost in the wake of gun violence. And the police are overworked as well. They have to defend their honor from the corruption within their departments. They allowed Michael Slager, Ray Tensing and many other cops walk. Even with video evidence, it's nearly impossible to indict an officer.

Mass shootings continue to plague the United States. The most deadliest shooting in history was the Pulse Nightclub shooting. Omar Mateen, a former security guard went into a gay bar and massacred many people before the law him. The law involuntarily massacred the innocent in their attempt to stop Mateen. Then of course, the mass shootings in Washington state mall where Arcan Cetin massacred four people before the law caught him without a bullet being fired.

The shootings of law enforcement in Dallas and Baton Rouge brought attention to police officers being targeted in the wake of other officers murdering people of color.

Things must change. We must change things for the better and hope for a better future of all humans beings.
We lost so many this year. The biggest shocks were the deaths of Prince, David Bowie, Muhammad Ali, Natalie Cole, Glenn Frey, Maurice White, Denise "Vanity" Matthews, Gwen Ifill, Frank Sinatra, Jr., George Michael, Patty Duke, Joanie "Chyna" Laurer, Florence Henderson, Bankroll Fresh, Shawty Lo, Phife Dawg, John Glenn, Nancy Reagan, Antonin Scalia, Doug Banks, Zsa Zsa Gabor, Harper Lee, Rob Ford, Doug Banks, Afeni Shakur, Billy Paul, Kimbo Slice, Gordie Howe, Ricky Harris, Christina Grimmie, Miss Cleo, Janet Waldo, Elie Wiesel, Fidel Castro, Gene Wilder, Lou Pearlman, Jerry Heller, Thomas Mikal Ford, Arnold Palmer, Ron Glass, Henry Judah Heimlich, Janet Reno, Sharon Jones, and many others this year.

Not to mention the man who created the red Solo cup, Robert Leo Hulseman passed away this year.

I didn't have time to name everyone else who died this year but I want them to know that they all will be missed.

See you when I get there.


You know I wanted to keep this short and simple because you have to proof-read and reedit this stuff constantly. Hell I know I am not perfect. I don't have to prove to anyone that I'm not.

But in the next year, we'll be vigorous and motivated. I will address an issue that's personal in the coming weeks and give a rundown of the latest issues in my community, the government and the junk food media.

Again, thanks to S. Baldwin for allowing me an opportunity to help grow the blog and the many contributors who help as well.

Let's be motivated.

Let's be strong.

Let's be at least better a human......!

Farewell 2016! I'm ready for the new year and I'm motivated!