Let's get started. I am so freaking glad this year will be over. I want to say a good riddance to the people who done me wrong. You guys can't break me.
A majority of Americans say that 2015 was by far the worst.
I want to say that I have a whole lot of confidence in me. I am able to look forward to the new year with a new found of success.
As you know we have covered a lot of stuff in the year 2015. Matter of fact, there was so many things happening in the year, I wanted to cover it in the best fashion.
January
Republicans took over the Congress. In the first days of Congress, Republicans vowed to delay the nomination of Loretta Lynch because of Benghazi and Obamacare. John Boehner faced an insurgency threat from pea-brain lawmakers Louie Gohmert and Steve King.
Mia Love and Will Hurd were sworn in the Congress. These two are Black Republicans who won on the power of the insurgency. Tim Scott and Cory Booker become U.S. Senators. The U.S. Senate now has two Black senators, three Hispanic senators and 20 women currently serving.
Republicans were hoping perennial loser Mitt Romney and Paul Ryan would run for president. Ryan would decline a presidential run.
Empire premieres on Fox and the hip-hop drama attracted over 16 million viewers. It was greenlight for a second season after airing its second episode. It helped Taraj P. Henson become a cultural icon as being Cookie Lyon. It also introduced the world to R&B singer Jussie Smollett.
French magazine Charlie Hebdo was attacked by terrorists in Paris. The head writers and editor were killed by French Algerian immigrants who were inspired by the magazine's offensive caricature of the Prophet Mohammad. The world reacted to the horrendous attack and showed solidarity to the freedom of press. Some conservatives were deliberately trying to offend Muslims by posting on social media the offensive caricatures of the prophet.
The conservatives begin the xenophobic rhetoric. They were once complaining that President Barack Obama wasn't saying terrorism. Now they're complaining he won't say "radical Islam". The word vomit of saying "radical Islam" is political dog whistle for potential attacks on innocent Muslims. Islamophobia is on the rise in the United States. The Republicans and their conservative allies are inspiring potential terrorist attacks.
NYPD announced the indictment of a rookie officer in the death of Akai Gurley. A rookie officer Peter Liang was charged with involuntary manslaughter. He was in a dark apartment doing inspections when he was spooked by Akai coming out of an apartment. Liang said that he did it in self-defense. He faces a court date and if convicted he could face 20 in the iron college.
Ohio State Buckeyes became the first College Football Playoff Champions. The 5th ranked NCAA-I football team would upset top ranked Crimson Tide of Alabama to enter the national championship. They went on to defeat the Oregon Ducks to win the inaugural title.
Lil' Wayne and Birdman's feud sparked up when Weezy sued the label for $51 million in royalties.
Big Suge was caught up. His days of freedom may be over. On the set for Straight Outta Compton, Suge Knight got into a confrontation with Dr. Dre, Ice Cube and Snoop Dogg's security. The media mogul would rev up his ride and run over two men. One man had died. Suge was busted after reporting to his parole officer. Now Big Suge may face LIFE in the iron college for murder.
The daughter of the late Whitney Houston and Bobby Brown was face down in a bathtub in her suburban Atlanta home. Bobbi Kristina Brown was found unconscious after her living boyfriend and his dope boy friend were on a bing. She was rushed to the hospital where they placed her in a coma.
The girlfriend who was grilled in the John Crawford shooting controversy was killed in a car wreck in Dayton, Ohio. Tasha Thomas was riding with her new boyfriend when he lost control of the ride. The ride hit a pole and it threw them across the road. Tasha was mangled badly. She was killed on impact. The new boyfriend died on route to the hospital. The Beavercreek officer Sean Williams was cleared of involuntary manslaughter but is still in the freezer pending a federal probe into his actions.
February
Congratulations to the New England Patriots for being the Superbowl XLIX champions. They faced some heavy criticism for the deflated footballs. In the AFC playoffs, The Patriots won against the Indianapolis Colts in a blow out. But some players noticed that the balls they were handed were under inflated. The Patriots won after the Seattle Seahawks made a fatal call in the final seconds of the game.
Brian Williams was facing some serious credibility issues. He told David Letterman that he faced enemy fire when he was reporting in Iraq. Those who were with him, told the junk food media that none of this happened. It opened up a trove of lies and deception. Brian Williams finally admitted he made up many of his accomplishments. NBC News went on to suspend him from NBC's Nightly News. Williams was suspended from NBC News for six months. Lester Holt would take over temporary hosting duties while he was handling Weekend Today.
The Jackie Robinson All-Stars got their U.S. Little League title revoked after the adults coaching the miracle team were caught mismanaging players and finances. The all-Black team managed to make it to the Little League World Series. They would lose to the South Korean team. But the team was getting national praise for being a product of Chicago. The city was already experiencing over 50 homicides in the beginning of the year.
Kayla Mueller, an American social aide was killed in an Jordanian air strike in Syria. She was taken hostage by the Islamic State. The CIA tried to get her out by using a spy in the organization. Mueller refused to be saved according to the CIA operative. The Jordanian Air Force laid a hammer on the Islamic State after it replied to the death of one of their airmen being burned alive in an Islamic State video.
Aaron Schock was caught up in a political firestorm. After he showed the junk food media his Downtown Abbey style office, the Congressional Budget Office got wind of it. The Illinois Republican was under investigation for misuse of funds and taking political kickbacks. He would eventually bounce out of Congress when it was going to become a criminal investigation.
Drake released If You're Reading This It's Too Late and it went on to sell over 2.4 million units. The Canadian entertainer was engaged in a civil war with his label. Tyga who was disgruntled over Drake and Nicki Minaj's success went on to blast the two in a magazine. Drake released a few subliminal disses aimed at Tyga and his controversial relationship with Kylie Jenner. Drake also slayed his longtime rival Chris Brown. Brown and Tyga released Fan of a Fan and it flopped. Chris Brown was denied entry in five countries. One being Canada. Drake mocked the two for their failures.
John Legend and Common won an Academy Award for Best Song In a Motion Picture. The entertainers wrote the song "Glory" for the film Selma. The movie was blockbuster but it didn't get any nominations. Many Black actors and producers said that the Oscars Are So White.
Kid Rock becomes a redneck. He bought land in Alabama and he is now the drinking booze with ignorant Republican entertainers Hank Williams, Jr., Ted Nugent and Jon Voight. He mocked Beyonce for being to far up President Barack Obama's ass.
Comedian Mo'Nique was feuding with Lee Daniels after he told the junk food media that she was a difficult act. He said that she's got blackballed by the entertainment industry. Mo'Nique won an Academy Award for best supporting actress. Mo'Nique had a late night show that was cancelled.
Star Trek's Leonard Nimoy passed away. He was the iconic Spock on the 1960s television series. His longtime co-star William Shatner passed on his funeral and caught some major flack for it.
Former New York mayor Rudy Giuliani said that President Barack Obama doesn't love America. He made those idiotic remarks on that right wing network. No surprise here. He caught a lot of flack also for saying that Blacks should be happy the police profiling them.
The famed runner Bruce Jenner announced on ABC that he is transitioning into a woman. He was touched by the tragedy of Leelah Alcorn who died in December 2014 after being rejected by her parents for being a transwoman. He is the step-father of Kim Kardashian, the famed celebrity agitator who married rapper/producer Kanye West.
Black teen conservative CJ Pearson became a viral sensation when he did a video criticizing President Barack Obama for not saying "radical Islam" and not paying respect to those in uniform who risked their lives to protect Iraq. The Islamic State grew in strength and conservatives flex their only muscle. Their goddamn tongues. Pearson and Milwaukee County sheriff David Clarke, Jr. became the newest toys for conservatives to exploit.
The LAPD shot and killed a homeless man it was captured on video. This sparked outrage because the suspect was unarmed and many people believe they used excessive force. The LAPD defends the actions of the officers. They said he tried to reach for the Taser.
Rand Paul once again wins the Conservative Political Action Conference poll. Many conservatives cried foul thinking that the poll is bogus. They figured that trolling from his supporters led to his victory.
Jussie Smollett came out on Ellen. He also announced that he signed a label deal with Sony Urban. He credits Empire for being a platform for his success. Smollet once dated now lesbian entertainer Raven-Symone.
CBS ends the hit comedy Two and a Half Men. The final season was cut to thirteen episodes. Aston Kutcher and Jon Cryer finish the show with a special appearance from ex-castmates Angus T Jones and Jennifer Taylor. The series also had Arnold Schwarzenegger, John Stamos, and Christian Slater. The show's original star Charlie Sheen didn't want no part of the series finale. Show producer Chuck Lorre decided to drop the piano on Charlie Harper. The finale was one of the most watched on television.
March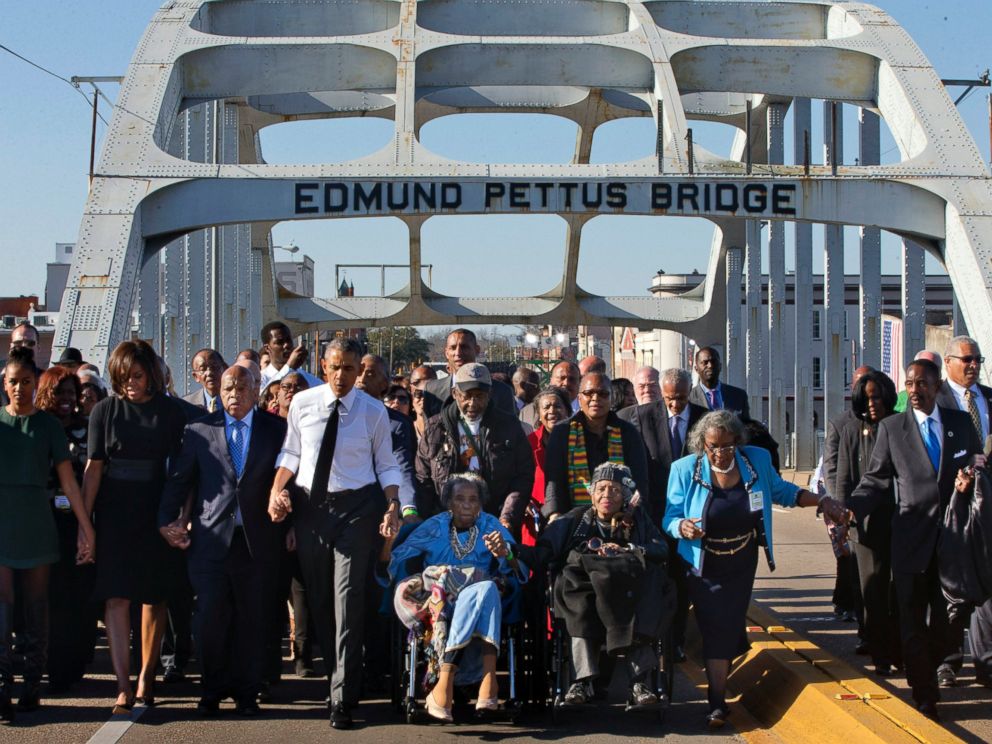 Israeli prime minister Benjamin Netanyahu was invited to the Congress. Who invited him became a major controversy. John Boehner went behind the president's back to invite the controversial foreign leader to push for rejection of the Iran nuclear talks. Netanyahu was facing a tough reelection in his country. He used this backdrop to promote his right wing government. He would end up winning reelection after he declared that he would end peace talks with the Palestine government.
ΣΑΕ (Sigma Alpha Epsilon) Frat Boys from the University of Oklahoma were caught on tape saying "They'll never be a NIGGER....". The University of Oklahoma president fired the whole fraternity out of the cannon. They were banned indefinitely from the campus. Many other chapters across the country were either sanctioned or banned.
U.S. Attorney General Eric Holder got steamed at the city of Ferguson. He believed that the St. Louis suburb was deliberately targeting Black residents. The city became the focal point for #BlackLivesMatter. The Michael Brown shooting led to riots in the city in 2014. The city had to fire out the police chief, secretary and city manager. The U.S. Justice Department report states that Ferguson lacked minorities in city government, law enforcement, and equal treatment when it came to police encounters. The former officer Darren Wilson was spared federal indictment after the DOJ found him not in violation of Michael Brown's civil rights.
Ted Cruz, Marco Rubio, Ben Carson and Rand Paul jumped into the clown car. They became the first four Republicans to officially announce their bids for president. Each of these candidates have no legislative accomplishments. The only thing they had on their minds was Obama, Hillary Clinton and "I'm the most conservative". Real great accomplishments!
Selma celebrates 50 years. President Barack Obama, former presidents George W. Bush and Bill Clinton walked with John Lewis and members of the civil rights movement across the Selma Bridge to commence. Dr. Martin Luther King, Ralph David Abernathy and Lewis did a peaceful protest against segregation in the South. When they arrived in Selma, the law was waiting for them. The law beat them senseless. It became Bloody Sunday. The Republican leaders skipped the event. Mitch McConnell, John Boehner, Steve Scalise were busy. Scalise was also facing some major controversy. When he was appointed as House Whip, the junk food media unearthed his past. He once spoke at a White extremist convention being hosted by David Duke.
Tom Cotton and 46 Republican senators wrote a letter to the Ali Khamenei and Hassan Rouhani saying that they condemn the nuclear deal sponsored by the Six Powers. They said that they were willing to go to war. Rouhani hit back saying Republicans are pathetic. He said that if the Republicans were willing to stop progress for petty grievances, they lose credibility. He warned that failure gives Iran a reason to defend itself if Israel or the U.S. temps any military offense.
Robin Thicke and Pharrell Williams got hit hard. The family of Marvin Gaye sued the entertainers for copyright infringement after the hit song "Blurred Lines". The federal court believed it was similar to "Got To Give It Up" by Marvin Gaye. They were ordered to pay over $7 million in damages. Thicke was going through a nasty break up with his wife Paula Patton and Pharrell just signed for NBC's The Voice.
Bob Menendez got federal charges thrown on him after the FBI found that he was getting kickbacks from a friend in the healthcare industry. The senator says that his charges were politically motivated by the Obama administration. He was fierce critic of the Iran nuclear deal.
Police shooting in Madison, Wisconsin. Tony Robinson was shot and killed by a Madison officer after he claimed that Tony engaged in physical contact with the arresting officer. The officer said that he responded to a call on a disturbance of a neighbor. He found Tony apparently "high" on some powerful stuff and he would attack the officer. The officer chooses deadly force against Tony. It sparked major protests in the city. It sparked calls for Republican governor Scott Walker to hire a special prosecutor in the case. The officer would walk after the county prosecutor found the use of force was justified.
Kendrick Lamar releases To Pimp a Butterfly. The album is a smash. The album released on Top Dawg and Aftermath Entertainment. The Compton rapper spent some years working on this project.
Racial disrespect towards our Black women by idiots in the media. Of course, Sean Hannity, Matt Drudge are the two most notorious agitators in the media. They are often mentioned by me for being the two main reasons to why Republicans are destroying themselves. Then of course Spanish speaking agitator Rodner Figueroa called First Lady Michelle Obama an ape. Raven Symone defended Figueroa's remarks. Azealia Banks was saying that she would love to see Barack Obama win again and it merited racial insults. The female rapper lashed out her critics by slamming The Drudge Report and conservatives as being "White fat racist ignorant S.O.B.s". Stephen A. Smith said something pretty dumb. He was defending the actions the Republicans. He must have missed the racially insensitive comments aimed at the First Lady. Lastly, there was a Mo'ne Davis, a young teen baseball phenomenon who pitched some major heat. A Bloomberg University player went to social media to call her a slut. He was sacked upon that comment. Mo'ne wasn't upset over the comments, but she did pity the fact that he has that type of feelings towards women.
Jon Stewart was retiring from The Daily Show. Who was going to host the show? Well they found Trevor Noah. Trevor is from South Africa and is a well known comedian. He's only been on The Daily Show for less than a year and he was appointed to be the new host of the program. Stewart announced his retirement from The Daily Show shortly after the U.S. Midterms.
A honor student attending the University of Virginia was slammed to the ground by campus police. The campus police believed that he was an underage bar goer who got belligerent. Martese Johnson was injured by a Charlottesville Police officer in the face. He threatened to sue the school and police department for excessive force.
April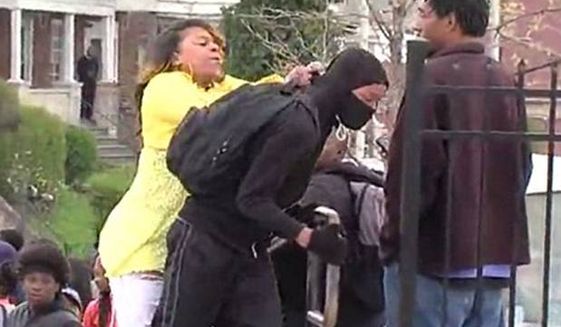 The death of Freddie Gray led to riots in the city of Baltimore. Freddie was recorded on camera by bystanders screaming in pain as three uniformed officers placed him in the back of a police van. As he was transported to the city lockup, Freddie was being injured more. When they opened the police door to see a motionless man on the floor of the van, they called 911. He would end up in the hospital in a medically induced coma. The doctors determined that he suffered a severed spine. That injury caused massive hemorrhage and he would die of his injuries. The residents were concerned that police corruption led to the death of Freddie. When the law was trying to point the finger of death towards Freddie, that set off a few days of unrest. Those days of unrest followed the state charges being brought upon six officers. One of the officers is going to trial this year. Each of these officers could face LIFE in the iron college if they're found guilty of homicide. Many of the residents were upset that the junk food media (in particular that right wing network) were trying to focus on a few knuckleheads instead of the peaceful protests.
Duke Blue Devils become the NCAA-I Champions. The ended up beating the Wisconsin Badgers. The Badgers went through two upsets. They ended up losing the Big 10 Championship in the football game against Ohio State. And this loss to the Blue Devils. Wisconsin managed to pull a major upset against top seat Kentucky. The fans of Kentucky and Wisconsin did riot when they loss. The junk food media refused to cover the riots.
Todd Kincannon was the former South Carolina chairman who was trolling on the internet racially insensitive comments about Trayvon Martin and Michael Brown. He was the unapologetic asshat who said that these two unarmed young teens deserved their unfortunate fates. The asshat was caught up in a scandal of his own. His wife filed a restraining order against him when he threatened to kill her after he binged on drugs. Many in the junk food media cited this asshat's behavior as "White privilege". Kincannon admits he fucked up and shut down his social media.
Hillary Clinton formally announces her bid for president. It was not the biggest announcement to hit the junk food media. Her announcement was early. The junk food media was talking about Clinton using her private email when she was Secretary of State. That reignited the Benghazi controversy. Many Republicans sought the release of all of Clinton's personal emails. They wanted to know if she was trading classified email or deleting information in regards to Benghazi.
Walter Scott shooting. The end of a career for Michael Slager. Slager did a routine pull over of a vehicle in North Charleston. What was regarded as an usual traffic stop, turned into a murder. When Walter fled his vehicle, Slager deployed the Taser. Walter was shocked.
President Barack Obama shakes hands with Cuban leader Raul Castro. The last time the president met the Cuban leader was at the Nelson Mandela funeral. The president and Raul Castro were brought together by Pope Francis. The U.S. government announced that they will ease travel restrictions to Cuba.
Tulsa Police allow an untrained volunteer shoot an unarmed suspect. Eric Harris was selling illegal firearms to an undercover detective. When the law surrounded the vehicle, he took off running. He was eventually caught by the law. As he was being arrested, this reserve deputy was reaching for the wrong restraint. He shot Eric in the back. On one of the officer's body camera you can hear the reserve deputy say that he's sorry for that. He was missed the Taser. Eric would die of his injuries at a local hospital. It was soon revealed that the reserve deputy had no prior experience. It didn't help that he had local ties to the sheriff of Tulsa County. Staley Glanz was forced to step down as the sheriff after accusations of political and police corruption swarmed his office. The reserve deputy Robert Bates, a local millionaire is now facing involuntary manslaughter charges. He also caused a bit of outrage. His privilege life gave him an opportunity to post bail. Bates had thoughts of going on vacation to the Bahamas to ease the pain. Bates faces a February 2016 court date.
LAPD faces another scandal. A beatdown of a fleeing suspect. A man riding horseback was punched and kicked after he dismounted off the horse. LAPD officers face some freezer time for that incident.
White underage teen plays "rock paper scissors" with the law. At a concert in Texas, a teen managed to beat a court date. Three officers faced an icing after they were caught on camera playing the game with an underage teen. There were cries of White privilege and the hashtag #CrimingwhileWhite started flooding the social media.
Senate Minority Leader Harry Reid announces he will not seek reelection. He cites his eye injury and the inept actions of Congress for his departure. The Republicans are hoping to pick up a crucial swing seat.
Meek Mill and Nicki Minaj confirm a relationship. The hip-hop duo have worked on collaborations for some time. But it's was the confirmation of Meek giving Nicki an engagement ring that got the junk food media talking.
Young Thug feuds with Lil' Wayne after rapper sued Thugger for Tha Carter 6 title. Tha Barter 6 mixtape was highly anticipated. The rapper wanted to continue Tha Carter legacy. The rapper said that he "idolized" Weezy. He meant no disrespect. The feud between Birdman and Lil' Wayne got worse. Weezy's tour bus got shot up by Thugger's crew.
Carly Fiorina announce her bid. The former Hewitt-Packard executive decides to throw her bid in a crowded room. She wanted to be the anti-Hillary candidate. Fiorina a perennial candidate tried for U.S. Senate and got knocked down a peg. Now she's running an ill fated campaign for president.
White as bread Jeb Bush says he's a Hispanic. On a voter registration he plugged his race as Hispanic.
American born al-Qaeda spokesman Adam Gadahn was killed in a U.S. drone strike. Western hostages were killed as well. The president confirms that Gadahn's death was in January but it was confirmed by dental records. Two innocent men who were doing aid for Pakistan were kidnapped from their homes. Warren Weinstein and Giovanni Lo Porto were in a vehicle being driven by aides to Gadahn. The CIA-drone struck the home and vehicle that held the captives. President Barack Obama ordered an immediate investigation into how this tragedy situation happened.
Loretta Lynch gets finally a vote. The first African American woman had no controversial history. But the Republicans wanted to spur the president by holding her vote for an unprecedented 130 days.
Percy Sledge passed away. The iconic song "When A Man Loves A Woman" was song by Percy Sledge. He was suffering from terminal liver cancer. He passed away in his hometown of Baton Rouge, Louisiana.
Bernie Sanders announce his bid. The independent Vermont senator announced his bid to run for president.
Johnny Kemp passed away. Apparently, Kemp had fell on rock and hit his head. He may have had a medical emergency. He apparently drowned in Montego Bay. Jamaica. The singer was performing for the Tom Joyner spring Fantastic Voyage cruise.
May
Marilyn Mosby was thrust into the spotlight when she announced the six officers were facing court dates. The concern troll (and most annoying conservative agitator) Sean Hannity starts bringing on Milwaukee County sheriff David Clarke, Jr. more frequently.
Ben E. King passed away. The R&B legend is best for singing "Stand By Me". The song returned to critical acclaimed in the movie of the same name. The song became one of Billboard's songs of the century. He was a member of the R&B group The Drifters.
Floyd Mayweather And Manny Pacquiao was a dud. The junk food media was so into the "Fight of the Century" between media mogul and undefeated World Boxing Association Mayweather and Filipino politician and reality television star Pacquiao. There were over 134 million people watching the boxing event. Many people watching felt cheated. The event lasted 12 rounds without any real actions. Many considered the fight a huge dud. Mayweather retains his undefeated record.
Cop walk in Rekia Boyd shooting. Dante Servin escaped a murder charge after he fired his service weapon upon a group of Blacks. That slug went right into the head of a young woman. Servin was eventually fired out the cannon after he got off the murder charge. This case took three years. Servin claimed that he had to defend himself from a group of unruly suspects. Of course, Servin was off duty and apparently drunk at the time.
Pam Geller managed to dodge an assassination attempt. She held this "Draw Mohammad" event in Texas. Apparently, two men who were inspired by the Islamic State wanted to do a mass shooting at the event. The two were stopped at the gate by the law. They were killed after they were denied entry to the event. A security guard was injured in the firefight. Geller vows to continue stroking the nerve of Msulims in the United States.
Mike Huckabee announces his bid. This would be his second bid for the nomination. He still comes into this race as a lower-tier candidate. The former Arkansas governor became an agitator on that right wing network for six years. He resigned from the spot to consider a bid for the nomination.
Errol Brown passed away. The Jamaican-born British singer died after fighting cancer. The singer was best known for singing the hit "You Sexy Thing" with his group Hot Chocolate.
Lil' Wayne confirms his relationship with pop singer Christina Milian.
Dorian Johnson, the friend of Michael Brown sues Ferguson. Few days later busted in a nearby suburb for disturbing the peace.
George Zimmerman gets shot at by rival. The world's most hated man was in an ongoing feud with a man who allegedly sparred with in the past. I am guessing this was the jealous ex-boyfriend. The boyfriend who dated a woman that Zimmerman slapped up, This shooting grazed Zimmerman in the face with glass. He pressed charges against the suspect. His antics got on his old buddy's nerves. Sean Hannity, the most annoying conservative agitator ever went on radio to slam Zimmerman for being in the limelight. He warned Zimmerman on his radio program to lay low. He can't bail him out if he keeps messing up.
B.B. King passed away. The famed blues singer's death touched the nation. Many knew that he was for having type-two diabetes. He succumbed to the disease along with an ailing heart. His death sparked an nasty feud between his providers and family members. Some were saying that they deliberately tried to hurt him. King posted on social media earlier saying he had to cancel his three tours because of health problems. He was 89 years old when he passed away. President Barack Obama and First Lady Michelle Obama honored B.B. King at the White House. King would name his guitar Lucille after his first heartbreak.
Bill O'Reilly gets into a nasty fight with his estrange wife. Children say "Papa Bear" is a terrible father. O'Reilly the king of cable news faced a brutal divorce from Maureen McPhilmy. McPhilmy leaked to the junk food media about O'Reilly's lies. The conservative agitator tried to hire a private investigator to look into McPhilmy's new boyfriend. She also told the junk food media that O'Reilly lied about his previous encounters as a regular guy. O'Reilly lied about his international travels. O'Reilly smacked up his wife in front his children. His children also dissed him. They said that he never does anything with them. His own children think their dad has an ego the size of Texas.
Perennial loser Mitt Romney said it's not happening. He won't run for president. But he will do boxing for charity. Evander Holyfield and the perennial loser duke it out in the ring. Romney wouldn't make it through two rounds. Holyfield didn't go easy on the failed presidential candidate.
Right wing troll Charles C. Johnson gets banned from Twitter after he trolls #BlackLivesMatter activist DeRay McKesson. Johnson founded kookspiracy right wing website GotNews. He was hoping to find dirt on McKesson. DeRay McKesson, an openly gay man who became the voice of a new generation of civil rights activists went on Sean Hannity's show to discuss the riots in Baltimore. It became a combative debate between DeRay and Black conservative agitator Kevin Jackson. Jackson labeled him a "race hustler". Johnson wanted to go a step further by trying to release personal information about him. DeRay managed to take down Johnson without even throwing a punch.
Josh Duggar single handily destroyed his family. He was accused of having molested his young siblings. The Duggar family had sought for treatment for Josh. They end up getting advice from a lawman who was hiding child porn. All of Josh's criminal acts were wiped away. Josh had to resign from the American Family Association after allegations arose. Matter of fact, his wife stood by him regardless.
Waco shooting tragedy. A gang of bikers got into a huge brawl in a Texas restaurant. It lead to the Texas state lawmen to break up the fight. There was gun fire. And of course nine bikers were killed in this senseless tragedy. Over 180 members of the biker gang were indicted on involuntary manslaughter and gun racketeering charges.
Louis Johnson of The Brothers Johnson passed away. The famed singer was responsible for the hits "Ain't We Funking Now", "Strawberry Letter No. 23", "I'll Be Good To You". He was a legendary Funk god.
Cop walk in Tony Robinson shooting. The cop who shot Tony Robinson after he got into an altercation. Tony who was unarmed was shot by Matt Kenny, a deputy who had history of bucking suspects. There was no body camera on him. Kenny managed to use the self-defense excuse to help him walk.
George Pataki, Rick Santorum, Bobby Jindal and Martin O'Malley jump into the race. These candidates are snores to say at least. Rick Santorum ran in 2012 and failed to beat perennial loser Mitt Romney. Bobby Jindal, the governor of Louisiana was cursed with a name like Piyush. He was hated in his own state. Jindal's own kids weren't inspired by his campaign run. Jindal also would have faced "birther" questions given the toxic environment sparked by Republicans. George Pataki the former governor of New York has been out of the limelight since 9/11. He is a moderate who couldn't fit in an insurgent inspired candidacy. Martin O'Malley is a liked governor in Maryland. He's not a liked Democrat in the political race. O'Malley faced heat for his then mayoral stance on police interaction with suspects. He looked the other way when Baltimore cops went brutal on residents.
Tracy Morgan sues Walmart. The entertainer still recuperating from severe injures sued Kevin Roper, Walmart and the trucking company hired by the mega store. Roper facing criminal charges that led to Morgan being injured and his friend Jimmy Mac being killed.
Kim Kardashian is pregnant with her second child. The country's most talked about celebrity broke the news on her E! reality series Keeping Up with The Kardashians. She also announced she will now be recognized as Kim Kardashian-West.
French Montana's second in command Chinx was gunned down. He had the hit single "I'm A Coke Boy". The song managed to score on Billboard top hip-hop singles. He was gunned down in Jamaica, Queens, New York. The rapper was co-founder of Coke Boys Music, French Montana's label. Montana is signed through Insterscope with Bad Boy Records and Maybach Music Group's seal of approval.
Beau Biden passed away. The eldest son of Vice President Joe Biden fought a battle he couldn't win. He passed away from terminal cancer. Before his death, Beau was considering a run for the governor's mansion. He was the former Delaware State Attorney General who delivered a passionate speech for his dad. Joe Biden who was widowed at age 29 became one of the longest serving senators before he gave it up to be the second-in-command to Barack Obama. According to hack writer Maureen Dowd, she said that Beau was hoping that his dad wold give it a third try. Vice President Joe Biden was considering a run for the White House.
June
Supreme Court rules in major cases. The case between Hani Khan and Abercrombie & Finch ruled in the favor of Hani. Hani Khan was employed by A&F and its secondary company Hollister. She was fired out the cannon because they didn't approve of her wearing her hijab in the facility. She was forced to do routines in the back. She was given no reason to why she was fired out the cannon. Mike Jeffries and his boyfriend were fired out the cannon after the company reported massive losses in revenue. The Court ruled that no employer shall ever terminate a person based on religion and preference of clothing. A man who rapped about his bitter breakup with a woman in a song. Anthony Elonis was cited for making threats and was sentenced to time in the iron college. He filed an appeal that said that he wasn't planning no attack against the person, he was rapping frustration. Elonis fought the state of Pennsylvania to regain his freedom. After a few appeals, he got it to the Supreme Court. In a 7-2 decision, the court ruled that it was wrong for the federal authorities and state of Pennsylvania to assume that Elonis had the intentions of planning a domestic attack through social media. They knew it was rap lyrics and not an inspired attack. The Affordable Care Act was taken to the court yet again. The Supreme Court was hearing the plaintiffs complain that the state exchanges weren't fair and the law was too complicated. The plaintiffs didn't bring their A-game to the Supreme Court. Chief Justice John Roberts and Anthony Kennedy sides with the liberal wing of the court to rule the law continues on. Of course the biggest decision to hit the court was the ruling on marriage equality. Jim Obergefell fought to have his name on a marriage license. Jim's husband John Arthur died and Ohio refused to acknowledged their marriage. The Obergefell v. Hodges case was a big case. It said that no state in the union shall deny acknowledgement of marriage. That ruling struck down all gay marriage bans across the 50 states and five territories. Jim was joined by several dozen other gay plaintiffs from Kentucky, Michigan, Ohio and Tennessee who were fighting both to be able to marry and to have their marriage recognized in every state in the country.
Rick Perry and Lincoln Chafee jump into the race. Perennial candidate Rick Perry restarts his bid for the presidency. The former Texas governor got him some hipster glasses and tried to act smart. Many people already dismissed him as a loser because of his infamous "oops" moment. Lincoln Chafee is probably one of the most awkward candidates running. He looks like Wallace from the animated comedies Wallace and Gromit. The former Rhode Island governor left the state house deeply unpopular. What makes him so good to run?
Nichelle Nichols had suffered a stroke. The former Star Trek star who played Lt. Nyota Uhura suffered a mild stroke. The news drove fans back to criticizing William Shatner for being ignorant
Two inmates escape from the New York lockup. For three weeks, Richard Matt and David Sweat managed to escape the Clinton Correctional. The inside guy was a woman. The woman Joyce Mitchell helped the men escape. When they made their escape, Mitchell was supposed to be their getaway driver. She chickened out and they took off into the woods. The U.S. marshals were seeking them. They got close to the U.S.-Canadian border. Matt was gunned down after he refused order. Sweat was later found in the trees. Sweat was charged with escape and given an additional 25 years upon his life sentence. Mitchell, a married woman admits to having affairs with the men. She said that she wanted Matt to buck her husband, a correction guard at the iron college. She got nearly a decade in the iron college.
The Mckinney police officer who pulled his gun on unarmed teens generated major controversy. The introduction to Racists Get Fired on Tumblr. Eric Casebolt was filmed by a White teen throwing a Black girl on the ground and putting the cuffs on her. He also was filmed pulling his firearm on two other teens trying to tell him that the girl didn't do nothing wrong. This event was sparked by Sean Toon and his family calling the law on a group of Black teens who crashed a pool party. Toon along with the woman who was filmed shoving a black woman were ridiculed on social media as being the instigators of the whole ordeal. Sean Toon had criminal history. The woman Tracey Carver-Allbritton and Shannon Toon were eventually shamed by the junk food media. The Tumblr website Racists Get Fired became viral after the public went all out to find out who were the people who attacked the teens. The lawman who pulled a firearm on the unarmed pool goers was being shamed too. Casebolt resigned quickly from the force after the U.S. Department of Justice was working on an investigation into his actions. The young person who filmed the whole ordeal was a White teen.
North Charleston cop indicted in the Walter Scott shooting. Michael Slager was indicted on murder charges. He would have gotten away with this if it wasn't for a guy with a camera watching him shoot Walter Scott eight times as he fled. What makes it so bad, Slager tried to plant evidence on Walter.
You can call me "Cait". The famous Olympic runner Bruce Jenner officially transitions into a woman. She appears on the cover of Vanity Fair as Caitlyn Jenner. She would become the voice of the transgender community.
Lester Holt officially becomes the host of NBC Nightly News. He was chosen to host the position after NBC decided that he was the "safe bet" and ratings didn't take too much of a hit. Brian Williams on the other hand was demoted to MSNBC and he will now cover breaking news events on the cable news channel.
Raven Symone joins The View and right off the bat she brings controversy.
Rachel Dolezal become the talk of the nation after she lied about being Black. The Washington State woman who was president of the Western chapter of the NAACP was under fire for being a White woman pretending to be Black. Many of the junk food media sought pictures and past encounters with Dolezal. Some people were confused. Others weren't. Take her parents. They came out of hiding to tell the public that Rachel was being tired of being around White people. She lied to get into Howard University. She dated Black men. She adopted her two Black sons. She also married a Black man and became step mother to his family. The Dolezal family believes that Rachel is bipolar and suffers from identity disorder. Dolezal denies all of that. She would eventually step down as the NAACP president and goes into hiding.
Golden State Warriors beat the Cleveland Cavaliers in the NBA playoffs. Stephen Curry becomes the "Golden Boy". He managed to take down King James. The Cavaliers came from bitter losses to become the Eastern Conference winner. The Warriors who were the underdogs from the jump went on to beat the Cavs in the NBA finals series 4-2.
Jeb Bush jumps into the race. Many people figured that Jeb Bush was the right choice for the Republican. That's until the controversial business mogul Donald Trump decided to join the race.
Donald Trump enters the race. This is his second run for president. He immediately attracts controversy by saying that illegal immigrants and Mexicans are drug dealers, rapists, and smugglers. Trump said, "They're sending people that have lots of problems, and they're bringing those problems with [them]. They're bringing drugs. They're bringing crime. They're rapists. And some, I assume, are good people." Those controversial statements put Trump into the spotlight. He attracted more controversy when he said that John McCain's status as a POW makes him a hero but not the type of hero he supports. McCain demanded an apology. Trump ignored him. It surged him to top tier.
The shooting at Emmanuel AME Church in Charleston, SC. This terrorist came into the church with this notion that Blacks were ruining the nation. He said that he had to kill them. He went forth to murder nine innocent church goers and fled into a vehicle. He was caught a day later in North Carolina. He surrendered without a shot being fired. He was even treated for a burger and fries before he was extradited to South Carolina. The president came to Charleston to do one of the best eulogies in his seven years. President Barack Obama called for gun control and forgiveness.
Heroin becomes a major crisis in the United States. HIV disease up in Indiana. A small rural town became the focus of a national outbreak of the deadly disease.
Nikki Haley faces pressure to remove the Confederate flag from the state grounds. In the beginning, Republicans were reluctant to pull the flag. Under pressure, Haley, Lindsey Graham, Tim Scott, Trey Gowdy and Mark Sanford called for the removal of the flag.
Sean Hannity compares hip-hop music to the Confederate flag. The biggest concern troll on television and radio has decided to become an activist. He said that hip-hop promotes racism, sexism and gun violence.
Chris Christie and John Kasich enter the race. The two Republican governors decided that the time is now to join the already crowded field. The Republican governors won reelection in a landslides. They immediately entered the race in the bottom. They vow to take down insurgents like Donald Trump, Ted Cruz, and Rand Paul.
July
Scott Walker enters the race. The Wisconsin governor survived two elections. The first one was a recall election. He would win reelection with no real controversy. The Koch brothers thought Walker would be the most suitable candidate to run for the White House. He enters the race hoping that he could bring the miracle to Iowa.
Bill Cosby admits to drugging women. At first, Cosby tried his best to keep his court battles sealed from the public. The judge decided the time is now. It revealed that Cosby was indeed drugging women with Quaaludes and champagne. When the news broke, almost every network that had something to do with Cosby disowned him. All his shows were pulled from lineup.
Jim Webb jumps into the Democratic race. Webb who thought the time was now to enter the race started from the bottom. Webb a former U.S. Senator gave up his term because he was frustrated with Congress not getting things done. Webb was critical of Obama's handling of terrorism. He was the only conservative Democrat in the race.
Florida State University sacks player after he five finger rolls a drunk woman in a bar. De'Andre Johnson was in a bar when a women shoved him. He would deck her so hard, she got bloody. He would duck out the backdoor. Johnson was charged with felonious assault and kicked off the team. He would eventually apologize to the woman and his team for his behavior. He also said that he felt the junk food media treated him like he was the monster when she clearly started it. No one bought that excuse.
Subway pitchman Jared Fogle's home was raided by the feds. After one of his business partners was busted for hiding kiddie porn on his laptop, the feds told him that he could face LIFE in federal time out. So he decides to sing like a canary and finger the mastermind as Jared Fogle, the famous spokesperson for Subway restaurants.
Trump fired from NBC and Macy's. After his comments about Hispanics, NBC and Univision decided to end their partnership with Donald Trump. The Miss USA and Miss Universe were eventually dropped from the act.
Keith Olbermann fired from ESPN. After three years on the sports news channel, Olbermann was send flying. Olbermann who is notorious for having hissy fits wasn't getting along with the bosses. He also made some offensive comments about NFL's Roger Goodell during his light tap of NFL stars causing trouble. Many fans urge MSNBC to rehire Olbermann back.
Baltimore police commissioner Anthony Batts fired out the cannon. Too many incidents and Freddie Gray made Stephanie Rawlings-Blake angry. She was getting fed up with the inept leadership in the city police. Batts was immediately fired out the cannon once they paid the Gray family $6.4 million in damages.
Chattanooga shooting. Mohammad Youssef Abdulezzez was a 24 year old terrorist. He was a disturbed individual who lived in pampered life. He had a great job, a great education and family life. He threw all that shit away because of his beliefs. He lit up two armed force recruitment centers in Chattanooga. The terrorist was determined to take out as many as he could. The law would put him down quickly. The conservatives were quick to blame Muslims for this tragedy. Ignoring the fact that he had mental issues and easy access to firearms.
Bree Newsome defies state lawmakers by removing confederate flag. Bree defied the odds by climbing up the pole and taking down the Confederate flag. She became a household name in the BlackLivesMatter movement.
The flag is down. South Carolina lawmakers passed a bill that will take the Confederate flag off the state capitol grounds and have placed in a historical museum. Republican governor Nikki Haley signed it and it went down a week later. The flag coming down pissed off the racist right. They believe that the flag represents Southern pride and heritage. I call it bullshit. The flag represents a losing side of history. There were some Republican and Democratic lawmakers who voted against lowering the flag. The push that would bring down the Confederate flag for good only started after nine black churchgoers, including state Sen. Clementa Pinckney, were gunned down during Bible study at the historic Emanuel African Episcopal Church in Charleston on June 17. Police said the white gunman's motivation was racial hatred.
Misty Copeland breaks barriers. Misty became the first African American woman to be promoted to principal dancer in American Ballet Theatre's 75-year history after being named one of the 100 most influential people in the world by Time the prior month.
President Obama first president to visit federal time out. President Barack Obama went to Oklahoma to do tour of a federal time out facility and speak to some of the inmates (mostly non-violent drug offenders and white collar offenders). He is first sitting president to ever visit a federal time out. This will be a push for criminal justice reform.
El Chapo makes a break. Joaquin "El Chapo" Guzeman Loera busted out of a Mexican time out. He's back on the streets and he's got a plan! This plan is to escape the law. El Chapo managed to escape through the showers through a man-made tunnel. He got on a motorcycle and rode through the tunnel for a mile before escaping through a vacant property. The Mexican government is looking into a handful of interns and workers who may have aided the escape. The Mexican government, Interpol, the FBI, and U.S. Drug Enforcement Agency are actively searching for the elusive drug kingpin. They call Guzeman the Osama bin Laden of the drug game. There's a $20 million Mexican peso bounty on his head. There's a $5 million U.S. dollar bounty on his head. He was injured in a firefight a month after his escape. He is currently in hiding. If the U.S. catches him, he'll he sent to the Florence Hell House (ADX).
An American dentist traveled to Zimbabwe to do game hunting. He deliberately lured a tagged lion named Cecil out of his protected zone. He would shoot and kill the lion. He skinned the lion and took his head. The Zimbabwe government and British conservationists demanded the United States expedite him back to face criminal charges.
U.S. Women's Soccer Team wins World Cup Title and still makes less than the men. The team got a hero's parade in New York. They gotten endorsements from national brands. They have inspired women to get involved in sports. They gotten a call from President Barack Obama. But did you know that for all their efforts, they only make $2 million and they have to split it equally? That means that they could walk home with up to $6,000 up to $30,000 respectively. There are calls for Congress to pass legislation to give women's teams equal pay.
Sandra Bland's death in police custody. A Chicago woman got into a heated encounter with the law. She was taken to the county lockup and a few days later she would found dead. Many in the junk food media believe that Bland death was due to negligence by the lockup crew. This became a national story and sparked the hashtag #sandrabland. Her death also sparked #ifidieinpolicecustody. Sandra was an active member of the Black Lives Matter Movement. In some videos that surfaced, it shows her telling her supporters to raise a voice against police brutality.
Planned Parenthood faces heat for undercover videos. Conservatives are trying to promote a video that surfaced over the weekend. An undercover video shows a Planned Parenthood executive talking about selling aborted baby organs. This isn't the first time anti-choice extremists gone after the prenatal organization. They've tried this stuff numerous times and it gave them nothing. Now Congress is going to investigate Planned Parenthood over these accusations. Of course, Planned Parenthood denies this. They believe that the video is deceptive. Some of the workers were fired out the cannon after the videos surfaced.
Hulk Hogan gets fired out the cannon from the World Wrestling Entertainment organization. Gawker and TMZ decided to leak out Hulk Hogan's personal feelings about Black people. Those tapes were so racist, WWE decide that the Hulkster was no longer a part of their brand. They scrubbed everything from their website. Even Hulk's cartoon was pulled from the WWE website. Hogan apologized for the tapes and threatened a lawsuit against the leakers.
John Houser hits up a Louisiana movie theater. A white terrorist went into the Amy Schumer comedy and lit it up. He ended up shooting two movie goers and injured ten people. The terrorist was eventually bucked by the law. The conservatives deny that this man is a terrorist. But they were quick to label the Chattanooga shooter a terrorist.
Bobbi Kristina Brown passed away after six months in hospice. Declared brain dead from drowning and drug abuse. The funeral sparks a family feud between the Browns and Houstons. Many fault her boyfriend for letting her get involved with drugs.
Republicans are fearing the rise of Donald Trump, Ted Cruz and Benjamin Carson. The Establishment is fearing a brokered convention. Many moderates are concerned that Trump may turn away Republicans who sit on the fence.
Sam DeBose was shot and killed by a University of Cincinnati police officer. Officer was charged with murder. The officer claimed that he stopped Sam for having no front license plate. The officer claimed that his arm was dragged through the window. But when the prosecutor saw that the officer drew weapon after he put the car in gear. He would shoot Sam directly in the face.
Meek Mill picks a fight with Drake. Drake destroys Meek Mill's credibility and popularity. Drake released Charge Up. That song was a tapper. When Meek refused to response to the diss, Drake released Back to Back. That song destroyed Meek Mill. He tried to respond with Wanna Know and it fell flat. Meek Mill was blackballed soon after.
50 Cent declares bankruptcy after he lost a major court battle against the ex-wife of Rick Ross. Becoming washed up wasn't one of the things haunting Curtis Jackson. On his 40th birthday, he had to shelve out $5.8 million to the ex-wife of his arch rival Rick Ross. The Pimp Curly skits were funny to the fans. Not funny to the ex-wife who felt that 50 cashed in on her personal business. He was forced to pay lawyer fees. He broke the fourth wall by saying he's not rich and he's no gangsta. He admits that he's owes up on child support and blew his money on stupidity.
August
WWE wrestling icon Roddy Rowdy Piper passed away. In Wrestling, Roddy Piper was considered the "bad guy". The Canadian born wrestler said that his rise to fame came from his Scottish roots and his good sense of being tough. Roddy Piper also did action movies and voice overs in television shows. He was a legend in the ring. He would pass away from a heart attack. This came a week after his old "nemesis" Hulk Hogan was fired out the cannon from his racist tirade being leaked by Gawker.
The first Republican debate was held in Cleveland. Donald Trump surges in the national polls. Trump ignites a feud with Megyn Kelly. The first debate on the conservative promoting Fox News scored over 24 million viewers. It was probably one of the most watched debates in history. To have Trump, a relatively novice politician on stage proved to be one of the biggest successes in cable news. His popularity surged after the debate. That would be the beginning of Jeb Bush's fall from grace.
Dr. Dre drops long awaited final album. Instead of being titled Detox, it was called Compton. The album was timed for the Straight Outta Compton movie. The movie is a biopic of the lives of Dre, Ice Cube, DJ Yella, MC Ren and Eazy E.
Jon Stewart signs off The Daily Show. He ends the program by telling his supporters that "if you smell bullshit, make sure you point it out!" He passes the baton to Trevor Noah.
Christian Taylor was gunned down by a Texas rookie officer. Christian was a 19 year old student who had a mental issue. The deputy, Brad Miller claimed that he used deadly force because it was "no choice". He was hired to the force in September and was being on training duty when this occurred. So Miller had no experience. According to the surveillance tape, Miller was quick in reaction. Christian wasn't even close to him. He was shot on sight. Miller was eventually fired out the cannon after this. The U.S. Justice Department is investigating the situation.
Black Lives Matter storm the stage at the Netroots Convention and Bernie Sanders campaign. In Seattle, Bernie was about to take the stage and he was quickly interrupted by two activists with the BlackLivesMatter movement. They forced him to end his campaign stop early. Some supporters weren't happy about this. They went to social media to throw racial insults at the women and the activist group.
Mickey Guyton is an up-and-coming African American country singer. Her single You Better When You Left Me became a smash hit on the country music stations.
The 39th President of The United States, Jimmy Carter announced he had cancer. Carter announced that he had cancer at his Sunday School service in Georgia. He said that he will be treated for it.
Michael Sam becomes a washed up celebrity. He was supposed to be the first openly gay NFL player had struggled to fit in. But I guess he was having issues with his boyfriend and it caused him to have a breakdown. Sam would end up playing one game for the Montreal Argonauts in the CFL. Sam would quit the gig and go into hiding. His rise and fall was chronicled here.
Julian Bond passed away. Julian Bond was an iconic force in the civil rights movement. He was marching with the Student Non-Violent Coordinating Committee. He became a chapter president of the NAACP. He was a co-founder of the Southern Poverty Law Center and an advocate of police reform in the wake of the Michael Brown shooting. He served as a lawmaker for the Georgia House of Representatives. He made many appearances on Meet The Press.
Tracy Morgan announces his injuries have improved and he returning to comedy.
Straight Outta Compton breaks expectations. The biopic about the N.W.A. was a huge success. Ice Cube and Dr. Dre co-produced the movie. The movie pulls over $56 million in ticket sales.
Jared Fogle was indicted on child pornography, traveling state lines to have sex with underage girls and tampering with evidence. He was arraigned in federal court. Subway, the company that he's represented for 15 years fired him officially. They ended all ties with him. Subway had took a major nosedive.
Josh Duggar was revealed as one of the clients of the Ashley Madison hacking scandal. The Canadian social dating website was hacked by activists who released the names of all those involved in the website. Some clients committed suicide after their names were released. A priest committed suicide after his name was revealed. Duggar's problems led to the cancellation of 18 Kids and Counting.
Peggy Hubbard became the racist right's newest toy. The former St. Louis area woman became a viral sensation after Ferguson police were investigating the death of a little girl. She went to YouTube to blast the BlackLivesMatter group for not showing concern for the little girl while they were deferring a situation where a 19-year old man (who she called a thug) being shot in the back by the law. The BlackLivesMatter activists blasted Hubbard for selective outrage towards them. They claim that they did protest rallies for the young girl and Hubbard was trying to milk tragedy for personal gains. She was outed as a supporter of ex-cop Darren Wilson. Wilson was the Ferguson cop who shot Michael Brown 10 times.
The tragic shooting of two Roanoke news reporters. Alison Parker and Adam Ward were gunned down by a disgruntled former news anchor. He ambushed the news crew and a city official on live television. The terrorist would leave behind a manifesto saying that he's been struggling to get work. The terrorist blamed Alison for his demise. He said that the news station had harassed him for being gay and Black.
Mercy Borders, the 9/11 "Dust Lady" passed away. She was the iconic woman in the September 11, 2001 picture being covered from dress down to her black boots in white dust. She suffered from depression, a lapse in crack addiction and PTSD. She was always fearing the terrorists would come and get her. She died of heart failure.
Darryl "Chocolate Thunder" Dawkins passed away. Darryl was named the Chocolate Thunder by Stevie Wonder. He was known as one of best dunkers in the league. Dawkins, the first player to go from high school into the first round of the NBA draft, spent parts of 14 seasons in the NBA with Philadelphia, New Jersey, Utah and Detroit. He averaged 12 points and 6.1 rebounds in 726 career regular-season games.NBA Commissioner Adam Silver said Dawkins was "beloved around the league". He will sorely be missed. He passed away from a heart attack.
Conservatives target Black Lives Matter in the wake of police killings. The right wing network Fox has gave Sheriff David Clarke, Stacey Dash, Kevin Jackson, C.L. Bryant and Deneen Borelli the biggest microphone. These Black conservatives were going all out with calling the protesters cop-killers and thugs.
John Felton records the law razzing him. The city of Dayton, Ohio apologized. The officer approaches his vehicle and told him of his infraction. The infraction was a turn signal violation. John knew this was happening. He said that the officer followed him because he had Michigan license plates. The officer returns back and tells him he had a warning for the infraction. Of course, John wasn't pleased about the pull over in the first place. He asked why was the officer following him for that long of a distance before a pull over was engaged. The officer basically said that John "made suspicious eye contact" and he didn't want to argue with him. The officer said that he can reissue a citation for the encounter. Told him to move along or be cited. John like most Americans was shocked about the encounter. Given that he mentioned the tragic situation in Texas with Sandra Bland. He noted that he didn't want to end up like many Black motorists in police custody. So he posted the video to the social media and also reported the officer to his superiors. The Dayton police said the traffic infraction was verified by the video, but "making direct eye contact with an officer is not a basis for a traffic stop." The officer was reprimanded and was ordered retraining after this event.
Zimmerman gets on Twitter to call the president a "baboon" in the wake of the Alison Parker's murder and the killing of law enforcement.
Tom Brady goes to federal court to appeal a four game suspension. A court stenographer drew the pretty face Brady as an ugly man and it attracted junk food media attention.
September
Nicki Minaj and Miley Cyrus engage in a feud. On MTV Video Music Awards, Cyrus brought up the feud between Taylor Swift and Nicki Minaj. Minaj didn't like that one bit. The singers had a minor feud over the top nomination bid for a VMA. So when Minaj won the bid, she threw cold water on Cyrus after accepting that award. "And now back to this bitch that had a lot to say about me the other day in the press—Miley, what's good?" That got a lot of junk food media attention.
Kentucky county clerk Kim Davis comes into the spotlight. She refuses same sex couples marriage licenses. She protests the Supreme Court decision on the grounds it violates her religious beliefs.
Al Sharpton faced a demotion. He, Joy Reid, Toure, Ronan Farrow and Ed Schultz were dropped from MSNBC's lineup. The lineup hired disgraced news reporter Brian Williams to cover a four hour filler for breaking news and special coverage events.
Tennis star James Blake got a face full of concrete after NYPD officers slammed him on the ground.
The feds search for the pimp involved in the disappearances of Ohio women in the city of Chillicothe.
Cincinnati mayor James Cranley fires police commissioner Jeffery Blackwell out the cannon in the wake of the mishaps in the department. That also includes the Sam DuBose controversy.
Rick Perry becomes the first Republican to drop out the race. Them hipster glasses didn't help him much. Perry couldn't escape the kiddie table debate. He was the first candidate to go after Donald Trump and it backfired against him.
Baltimore mayor Stephanie Rawlings-Blake announces she won't seek reelection. She will resign from the leader of the U.S. Conference of Mayors after this year.
Larry Lessig, a Harvard professor enters the Democratic race. He wanted one thing done as president. He wants to take money out of politics. Once he's done that he will resign. He wanted $1 million in a Kickstart campaign to get the ball rolling.
Moses Malone passed away.
Lil' Wayne and Christina Milan officially broke up.
CNN hosts the second Republican debate. The debate was controversial. CNN deliberately wanted Republicans to go after front runner Donald Trump.
Ahmed Mohamed brings a homemade clock to his school and it ended up getting him arrested.
Was there a cover up in the police shooting of Yvette Clark?
Drake announced a collaboration mixtape/album with Atlanta rapper Future. The album What A Time to Be Alive was released with the smash singles Jumpman and Big Rings. Drake and even Future took shots at Meek Mill for talking "jibber jabber".
Phoenix was dealing with a sniper around transcontinental Interstate 10. The city was dealing with a spree shooter who targeted vehicles off the interstate.
Scott Walker becomes the second Republican to bow out. Walker took a nosedive after Trump came in. He thought he could rebound after having made many stops in Iowa. When his campaign rented out vehicles and put his campaign staff on part-time, it was a matter of time before he was to fold. He made his statement in Madison, Wisconsin. He said that Republicans need to elect a real conservative and not the buffoonery of Donald Trump.
Viola Davis became the first African American woman to win a best actress Emmy.
Pope Francis comes to the United States. The American people welcome Pope Francis with open arms. He would visit an iron college and kiss the feet of some of the interns. He also allowed a five year old girl through despite the Secret Service warning him not to. He brought swagger back when he did his prayer mass in Washington, DC, Philadelphia and New York.
Trevor Noah begins his hosting duties on The Daily Show. The South African comedian took the helm of The Daily Show and it took off.
House Speaker John Boehner abruptly resigns from Congress. Boehner negotiating with President Barack Obama was frustrating Republicans. The Republican were plotting a mutiny against him.
House Majority Leader Kevin McCarthy lets the cat out the bag. He said that Republicans are devoted to taking down Hillary Clinton. He said that the Benghazi panel hearings in October were a contribution to her declining polls. The Democrats used this as an offense to take on Republicans wasting taxpayer dollars to destroy Hillary Clinton.
October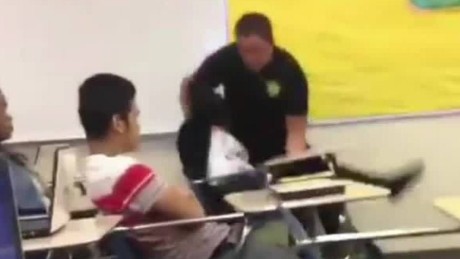 The Million Man March celebrates 20 years.
John Legend and Chrissy Teigan announce they're going to be parents.
Lamar Odom parties a little too rough, While being estranged from celebturd Khloe Kardashian, Lamar goes to the Bunny Ranch and gets drunk and high. He pops in some untested Viagara pills and down he goes. Jim Hoff, the CEO of the Moonlight Bunny Ranch denies setting him up. He said that his clients are welcomed but he was pissed that Odom slipped a pill in. Odom used to rock with the Los Angeles Lakers. He was cut after being tested for cocaine and ignorant behavior. He has four children from his previous encounters. The Kardashian family ran to the hospital cameras in tow.
Jim Webb and Lincoln Chafee disappear in the abyss. They polled miserably. Webb complains that the junk food media won't give him a chance. He leaves the Democratic Party and considers a run for the president as an independent. Chafee on the other hand got shafted by Sean Hannity. Hannity in his usual condescending fashion throws his money out of wallet to mock Chafee's tax plan. That became one of the most talked about things post debate. Chafeee never managed to score any more attention after that. He went to a women's forum to drop out.
Trump tells the Republicans that George W. Bush is on his shit list. September 11th, 2001 is sacred ground for the Bush legacy. Under his watch, this attack happened. Republicans hate when Democrats point out their failures in handling terrorism. They hated Trump when he stepped on the third rail. Jeb Bush says that Trump is a cartoon. Trump says the incompetent Bush leadership lead to Barack Obama being elected as the president.
Hillary Clinton won the battle but Republican vow to win the war. In an 11 hour session, Congress called upon the former secretary of state to cover the Benghazi scandal. Of those 11 hours, the Republicans managed to spend most of them attacking Clinton on baseless allegations. This was seen as a game changer for Clinton's struggling campaign. Rep. Trey Gowdy (R-SC) made a fool of himself when this went down. If it wasn't for Rep. Kevin McCarthy (R-CA) and his big mouth, the hearing would have been successful for the Republicans.
CNN host the first Democratic debate. Hillary Clinton came from a Benghazi hearing with her popularity back in the good. The Republican debate lasted 11 hours and it netted no new revalations. Clinton for the most part got off without being held accountable for the 2012 attack. The candidates did their first debate on CNN. CNN previous Republican debate attracted 20.2 million viewers. They knew the Democratic debate would not fare well. It scored 14.4 million viewers. The Bernie Sanders campaign self-inflicted itself by not going after Clinton on her honesty. Matter of fact, Sanders went to help her by saying "no one cares about your damn emails". It got thunderous applause from the audience and Clinton also gave it thumbs up. The other candidates Martin O'Malley, Lincoln Chafee and Jim Webb struggled to gain ground. But they ended up being sidelined as nobodies in a race full of somebodies. CNN had a stupid moment. They had an empty podium waiting for Vice President Joe Biden if he decided to run for president.
South Carolina deputy flips a teen out of her seat. The deputy was a school resource officer who ordered a teen out of her desk decided to give her a lift. The deputy Ben Fields was caught on film deliberately tossing the girl out her seat and dragging her on the floor. BlackLivesMatter got involved and they managed to get Fields fired out the cannon and banned from the school.
Vice President Joe Biden decides to stay out of the Democratic race. This announcement secured a strong frontrunner status for Hillary Clinton. Biden who was mauling a bid felt that his third chance at running was going to be even worst than the second time. He also was frustrated with Republicans in the Congress stalling President Barack Obama's agenda. He didn't want no part of dealing with Republicans anymore. He also was dealing with the death of Beau Biden, his oldest son.
Playboy announced that they're covering up the magazine. The magazine for years allowed women done the cover topless and in the pages naked.
Bill Cosby's accusers go to the junk food media to tell their side of the story.
Raven-Symone says that she wouldn't hire herself. She believes Black sounding names won't get your ass hired. People pointed out the hypocrisy in "Raven-Symone's" name.
Umpqua Community College massacre. A terrorist opened fire on students at the rural Oregon school. This guy who was distraught over relationships and political angst decided the time is now to take his frustrations on those who wronged him. There were 10 people massacred in this tragedy. President Barack Obama told the junk food media that now is the time to "politicize" gun violence.
Paul Ryan reluctantly becomes the new Speaker of the House. Boehner and establishment Republicans were pleading for the Wisconsin lawmaker to take the gavel.
Republicans gave NBC the boot. This happens to be the after effect of the CNBC debate. It was an epic disaster. The Republicans got their panties in a bunch after CNBC host asked them questions they didn't feel comfortable answering. The Republican debate moderators were not prepared for an insurgent Ted Cruz and Donald Trump. They stole the show and gave the debate 19 million viewers. This also managed to rile up Reince Pribeus. In turn the RNC suspends the debate for February on NBC.
November
The Democratic debate was limited to three and it did go with some fireworks. Martin O'Malley tried to turn the debate into a screamfest. It backfired against him. Bernie Sanders didn't take on Hillary Clinton. His failure to do so, helped Clinton regain the lead.
Kobe Bryant retires. The NBA legend said that this year is his last. The NBA star cites his injuries as one of the reasons to his retirement. Kobe had won five NBA championships with the Los Angeles Lakers. He had became a well love and scorned basketball star. He had a rivalry with Shaquelle O'Neal. He had face a rape charge against him. He also faced a possible divorce from his wife. Bryant managed to beat the odds.
Laquan McDonald shooting by Chicago cop was released by the junk food media. It sparked outrage in the community. Many point to Rahm Emmanuel for a deliberate cover up. The cop Jason Van Dyke was placed in the county lockup after it was revealed that he shot Laquan 16 time as he was fleeing. The Chicago mayor also cannon fired the police commissioner after the video was released.
The Wiz becomes a smash. Over 11 million people watched the live musical giving NBC its largest audience for the year. The success of the musical helped NBC win the night.
CJ Pearson decides to end his crusade against President Barack Obama (for now). The conservative teen renounced the Republicans in the aftermath of Laquan McDonald. Pearson decides to throw his support to Bernie Sanders. Previously he was a supporter of Rand Paul, Marco Rubio and Ted Cruz. Conservatives quickly attack him for being an opportunist and deceiver.
Colorado Springs suffered two mass shootings in the same month. The one that made the news was the Planned Parenthood shooting. A man who was allegedly inspired by the videos of workers at Planned Parenthood saying they sell body parts for Lamborghini vehicles raided a shopping center in the early morning. He would shoot over 2000 rounds at the law. He would end up killing a lawman and two innocent civilians before the law convinced him to surrender. The mass shooter was a White man who had right wing terrorist ties. He was heard uttering "no more baby parts" as he was carted off to the lockup. He will be facing a gas house trial. The other shooter was a 31 year old man who had mental issues. He was broken over losing a job. He would take his firearm outside and start shooting a jogger, two women smoking a cigarette and other individuals before the law put him down. The partisans blamed one another for the actions of both suspects.
The French mass murder tragedy. On November 13th, a group of gunmen would barge upon a stadium, a cafe and a concert hall in Paris. The shooters were alleged Islamic State terrorists who went after soft targets as a response to the French's Muslim laws and their relentless airstrikes on Syria and Iraq. Over 130 people died in this tragedy. The mastermind and some of his accomplices were killed in a raid in Belgium. The raid killed an American woman who was on study abroad. The United States reignited the debate over terrorism.
Charlie Sheen tells the junk food media he's HIV positive. Once billed as the country's highest paid actor, Sheen comes out of hiding to tell Matt Lauer that he was infected by the virus in 2010. The infamous "Winning" saga was a rouse to conceal the fact he was going through a bout of depression. Sheen was fired from Two and a Half Men in 2011 after he got into a feud with Chuck Lorre. Sheen wrapped up Anger Management on FX this year. His former wives, and co-stars have come out in support of his brave decision. But also some of Charlie's beauties are suing him for allegedly having sex with them without protection.
Larry Lessig drops out the race. The Harvard professor who ran on one single issue was banned from the Democratic forum and debate. He managed to use Kickstarter to raise a $1 million so he can launch his campaign bid. He bowed out after he was denied a seat on the second debate.
Fred Thompson passed away. The former Tennessee senator served one term after Al Gore became the U.S. Vice President. Thompson was a popular actor before he would head on to becoming a U.S. Senator. Thompson served one term as a U.S. Senator. He would retire from the senate to become a lawyer. He also returned to acting. He also had a radio gig when Bill O'Reilly resigned from the radio. Thompson was a former 2008 Republican presidential candidate.
Matt Bevin and John Bel Edwards win governor seats. The perennial candidate business executive and activist Bevin defied the odds. He managed to beat perennial candidate Jack Conway, Kentucky attorney general in a off year election. Many Republicans wrote off the race because they feared that Bevin's extremist views on issues could turn off Republicans. His saving grace was the embattled Kentucky county clerk Kim Davis. Her arrest became a national story. She refused to issue marriage licenses to same-sex couples. She served nearly two weeks in the federal time out for going against federal law. When she got released, Ted Cruz, Mike Huckabee and Bevin came to her aid. The popularity of Obama is way low in the Bluegrass State. Bevin's victory shattered many critics predictions. Bevin won a healthy election. Keep it in the South, John Bel Edwards, a state lawmaker took on Sen. David Vitter (R-LA) for the governorship in Louisiana. Bel Edwards and Vitter had their election in September and they failed to score 50% in the election. So in a bitter run-off election, Bel Edwards pulled the most effective ad against the Republican senator. He used his dirty sins. Vitter was a client in the Debra Pelfrey's prostitution service. Vitter was trailing so badly, many Republicans endorsed the Democrat over him. It didn't help that embattled governor Bobby Jindal failed in his presidential bid. It didn't help that Republicans were viewed highly unfavorably in the state. It gave Democrats a sign of hope. Bel Edwards slaughtered Vitter in the run-off election. Vitter decided that he can't take it no more, he announced he will not seek reelection in his senate race. The Republicans are scrambling for a viable candidate.
Quentin Tarantino gets flack after he criticized police brutality. Speaking at a BlackLivesMatter rally, the director said, "When I see murders, I do not stand by... I have to call a murder a murder, and I have to call the murderers the murderers." Tarantino's comments received national media attention and several police groups in the United States pledged to boycott The Hateful Eight and his other films. Police groups also encouraged members to not work at the premiere or provide security for any events surrounding the film. Tarantino said that NYPD union president Patrick Lynch need to shut the fuck up. Tarantino is not backing away from his comments. He stated he's not anti-cop. He's been a rational thinker and he believes this is an epidemic that no one is fixing.
Rachel Dolezal admits she's a White woman. On a taping of The Real, Tamar Braxton and Loni Love gave Dolezal a grilling. They asked if Rachel was willing to admit that she's a White woman. She confessed that she's White. She also confirmed that she's pregnant with her child from her Black boyfriend.
Raven-Symone faces calls for her firing after she spoke on Black sounding names. When the situation turned into a fiasco, Raven-Symone doubled down. Many fans of The View felt that the entertainer went too far. There was a petition to have her removed from The View. It had over 200,000 signatures. ABC said they're not going fire her out the cannon.
Tyga and Kylie Jenner end their relationship. After numerous reports of the Compton-based rapper being caught cheating, the 18-year old celebrity agitator told Tyga to bounce. The rapper was totally devastated over this. Kylie broke it off with him close to his birthday.
Students protest against racism at MIZZOU. There were numerous incidents on the campus of the University of Missouri. The one we covered happened almost five years ago. There were two students who placed cotton balls around the African American cultural center. They were slapped with misdemeanor littering charges. There were threats made by students towards the Black, Hispanic and Muslim attendees on campus. The spark was lit when someone discovered a feces covered Swastika on the door of a campus hall. The students decided to boycott the school. They called for the removal of top leaders and urged diversity in hiring. The students managed to get the president, head chancellor and dean of boards to bounce. There were two White extremists who threatened to commit acts of terror on the campus of MIZZOU. They were quickly caught by the feds.
The feds determined Fox Lake Cop committed suicide in a deliberate attempt to swindle from town he swore to protect. The conservatives still pin it on Black Lives Matter. Joe Gliniewitz was accused of masterminding a scheme. He was under investigation for numerous violations
People's "Sexist Man Alive" cover once again brings to attention the lack of diversity in their decision making. Retired soccer star David Beckham made the list of sexiest men. Me and S. Baldwin have pointed out for the past four years how the magazine has ignored men of color for their covers. The only non-White male actor to appear on that magazine was Denzel Washington and that was over 15 years ago. Some in the junk food media call into question how People Magazine's standards.
Bobby Jindal exits the race. Jindal, by far was the worst candidate to declare his intentions to run for the Republican nomination. During his time running, he was trailing in the single digits. He was sent to the kiddie table along with Jim Gilmore, Rick Perry, Carly Fiorina, Rick Santorum and Lindsey Graham. In the kiddie table debate, Carly Fiorina managed to get a place in the big kids table. Jindal and the others remained in the back. When Perry and later Scott Walker bailed out the presidential race, many speculated that Rand Paul, Mike Huckabee, Chris Christie and Jindal would be the next ones to fold. It hasn't happened for Huckabee, Christie and Paul yet. But for Jindal, it was over. He announced on Fox News that his bid for the presidency is over. He also took a shot at Ted Cruz and Donald Trump for making the party too damn extreme. No one gave two fucks about him and when he exits the governor's mansion in January, he'll be regarded as one of the worst governors in Louisiana history. That stings because most thought Democrat governor Kathleen Blanco did far worse. Jindal even had the worst luck as a candidate. His real name is Piyush. Many Republicans would have questioned his citizenship or claim he's a Muslim. Jindal is a devout Catholic. His family wasn't even inspired by the lackluster campaign. In the announcement video, Jindal's children looked bored and not even concerned about their dad's big news. Jindal who was really unfavorable in the state of Louisiana gave the Democrats an opportunity to win the governorship in a deeply red state.
Jamar Clark shooting in Minneapolis brings out Black Lives Matter and White extremists. Jamar Clark was allegedly gunned down by the law while in their custody. The Minneapolis Police denies that their lawmen did that, but the witnesses state otherwise. The junk food media decides to make the case about Jamar and not the officers who had shoddy history on the force. BlackLivesMatter decided to protest the station where the officers worked. They were met by three White extremists who tried to troll the event. They got into a fight with the protesters. When they ran off, one of the White extremists decided to fire upon those chasing them. Five people were injured. The White extremists posted their encounter on social media and were soon arrested for attempted murder.
December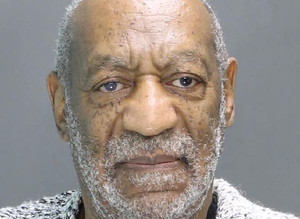 The shooting in San Bernardino. The terrorists Syed Farook and Tashfeen Malik went into the Inland Regional Center in San Bernardino, California, with 14 dead and 18 injured. The terrorists targeted a party for employees of the San Bernardino County Department of Public Health, held in an auditorium with at least 100 people, before fleeing in an SUV. In the wake of tragedies, the Republicans don't want President Barack Obama to "politiicize" a tragedy for gains. But given that the terrorists may have been inspired by the Islamic State, expect Republicans to "politicize" this. They will find ways to pressure military involvement back in Iraq and Syria. They want the American military to stop the Islamic State but offer no direct strategy to taking the extremist group.
Chicago mayor Rahm Emmanuel fires police commissioner Gerry McCarthy out the cannon. Chicago has over 455 homicides this year alone. Spike Lee decides to make a movie based off the inept leadership. He named it Chiraq. Emmanuel is also facing pressure to resign after the Laquan McDonald tape. He also faces criticism over the recent the police shooting of a mother and teen.
Facebook's Mark Zuckerberg donates most of his fortune after he becomes a proud parent.
Lindsey Graham crumbles his campaign. The establishment candidate wanted to be the one who had the balls to take on terrorism. A regular fixture on GOP Sundays didn't gain much in the national polls. He thought he could take on a mighty lion but ended up being a pussy cat in the end. The most memorable of Lindsey Graham's campaign was the fact that Donald Trump gave out Graham's personal phone number to the junk food media. Graham got swarmed with calls and death threats. Graham laughed it off and made a campaign video mocking the whole ordeal. The ordeal didn't help him get out of the slum. He was polling at less than 1 percent.
<0 .3.="" p="">
Star Wars scores the highest grossing sales in the world.
Steve Harvey flubs Miss Universe. The entertainer messed up in announcing the winner of Miss Universe Pageant.The Colombian contestant was already wearing this year's Miss Universe crown when host Steve Harvey returned to announce on live television that he had mistakenly read from a cue card, and that the contestant from the Philippines was actually this year's winner. In the following moments, the crown was removed and placed on the head of a mystified Pia Alonzo Wurtzbach of the Philippines, other contestants rushed to console Ariadna Gutierrez Arevalo of Colombia and a sheepish Harvey felt compelled to apologize on Twitter and to reporters assembled backstage.
Cop walk in Sandra Bland Case. The lockup crew who detained Sandra Bland were cleared of negligence. The death of Sandra Bland became a national story. A woman who was full of life was found dead in her cell. The lockup crew and the deputy who stopped her walked.
Cop walk in Tamir Rice Case. This was one of the biggest frustrations that I had with the court system. Tim Loehmann and Frank Garmack walk after the prosecutor failed to indict them in the 2014 shooting of 12-year old Tamir Rice. He was in a Cleveland park playing with a toy gun. The officers responded to a call of a man with a gun. The operator didn't tell them that it probably was fake. As they arrived, within 2 seconds Tamir was shot in the stomach and arm. He would die of his injuries. The decision gave Black America frustration.
Tyga back with Kylie for now. Tyga cried and begged for Kylie Jenner to take him back. We don't know if they're back together or just friends. Many scoped out the big ring Tyga gave her as a sign of them getting back together.
Ethan Couch got caught up. He decides to duck his P.O. after being caught on camera playing beer pong with his buddies. Couch and his mother would take a trip to the Mexico. He slipped up by ordering a pizza under his father's name. He is currently fighting extradiction back to the United States. His mother Tonya was returned back to the United States. She is facing some serious charges for hiding a federal fugitive.
George Pataki fumbles his campaign. The former New York governor decides to pack it up. He couldn't score on the big floor.
CBS pulls Mike & Molly from the lineup. The sixth season is considered the last season will air in January. The show stars Billy Gardell and Melissa McCarthy. Melissa McCarthy is an in demand actress. She's appeared in five movies this year. She will also gain a role in The Ghostbusters reboot. Also 2 Broke Girls is on the coin flip. The two hit comedies came in late arrival on CBS. The winter premieres often signaling possible cancellation. The shows currently are in syndication. CBS hints that Big Bang Theory could end its run after season 10. It's been renewed for two seasons.
Bill Cosby gets served a court date. Cosby now faces his maker. He now has a court date in January.
So for the time being, I want to say thanks again for reading. We can't be stopped. Let's keep it going into 2016.0>