Democratic National Committee chairwoman got a real mess on her. Democrats are calling for Rep. Debbie Wasserman-Schultz (D-FL) to resign.
The folks over at the Martin O'Malley campaign vow mutiny against the Democratic National Committee chairwoman. There's a rift between the Democrats and it involves limited debates and lack of interest of the second tiers candidates. The Democrats believe the contest is between Hillary Clinton and Sen. Bernie Sanders (I-VT).
Rather they believe the DNC is in the tank for Clinton.
Martin O'Malley, Jim Webb and Lincoln Chafee are upset that the junk food media ignored them.
The DNC's vice chair Rep. Tulsi Gabbard (D-HI) and DNC chairwoman Rep. Debbie Wasserman-Schultz (D-FL) are feuding behind the scenes.
Gabbard is a former Iraqi war veteran who was elected in 2013. She is a conservative Democrat. She is one of 32 members in Congress under 40 years old.
Gabbard was barred from the first debate and it sparked a rift. Wasserman-Schultz is being accused playing favors and some are calling for her to be fired out the cannon.
R.T. Rybak wants the bid. The former mayor of Minneapolis is pissed that Wasserman-Schultz is so gaga for Hillary Clinton, she literally ignores the rest of them. He believes that her support for Clinton overshadows the other candidates.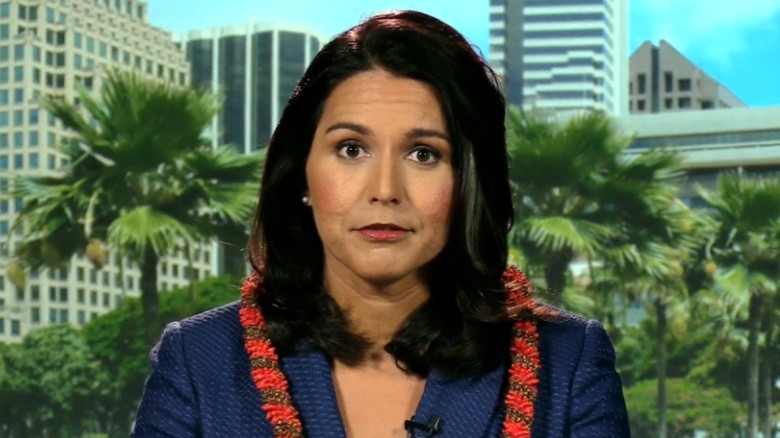 Rep. Tulsi Gabbard (D-HI) is putting the party's business on wax. Gabbard's being banned from the debate sparked a war within the party. Gabbard accuses Wasserman-Schultz of being inept.
The New York Times reported that President Barack Obama wanted him as the DNC chair. That was overruled by the party supporters. Wasserman-Schultz was pissed at the president. She and Gabbard threatened to not support the president during the Six Party's Iranian deal.
On the conservative Craigslist today was this big splash.
Reince Priebus and Debbie Wasserman-Schultz are really inept leaders. They can't control the situation within their party. The extreme wings of both parties are purging the middle out.
The Republicans are dealing with their own crisis in Congress. The abrupt resignation of Rep. John Boehner (R-OH) as a House Speaker caused a real mess over in the House. Republicans are jockeying for the position to be the Speaker.
They're fighting one another over this position as well.
And to make matters worse, the Republicans running are demanding more airtime for the next debates.