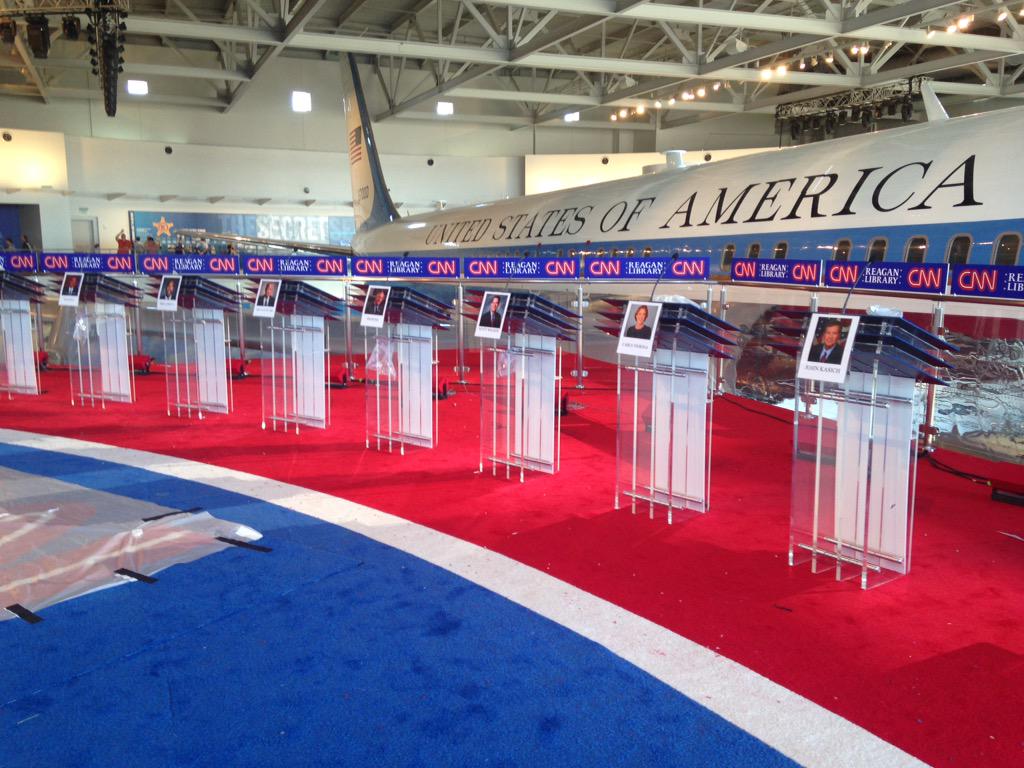 Another debate where Obama and Clinton's names are mentioned more than policies.
The circus is heading to Simi Valley, California. CNN will do round two of the Republican debate. There will be 11 candidates on stage debating the front runner Donald Trump.
The Ronald Reagan Library will host the event. Once again Republicans will deflect issues. They will be counted on the times they've mentioned in policies or saying the same themes. We will determine who gets the most airtime and the least airtime.
We will have an expected back and forth between candidates and Trump. CNN bowed to pressure. They allowed Fiorina on stage after she succeeded in that rival network's minor league debate.
Jeb Bush is losing footing. He will have to regain the momentum. People are already writing Bush off as a viable candidate. He's well funded and principled. But like Hillary Clinton, Bush has to defend the actions of his dad and brother, presidents respectively. Clinton has to defend her husband and former boss's actions. They were presidents, respectively.
Ted Cruz's failed attempts to stop the Iran deal hasn't slowed his standings. He is tied with Carly Fiorina in the national polls. His presence in this race has been many a headache to establishment Republicans. Cruz stands firm in shutting down the government if President Barack Obama supports Planned Parenthood.
Ben Carson hopes to pass Trump in the next poll. Carson's quiet approach may benefit him. Carson best get his foreign relations skills together, he gonna get some questions about foreign policies. He's in second place. Trump leads with 35% of supporters. Carson has 14%, Bush has 8%, Cruz and Fiorina have 7%.
Scott Walker, Rand Paul, Marco Rubio, Mike Huckabee, Chris Christie and John Kasich will join the rest of the candidates on stage. They made the cut.
Bobby Jindal, Lindsey Graham,
Jim Gilmore
, Rick Santorum and George Pataki missed the cut. They will have an opportunity to talk to CNN pressers. Rick Perry bowed out after he failed to make the cut and ran out of cash.
What I expect on Wednesday night's debate will be the usual word vomit
BARACK OBAMA
HILLARY CLINTON
DONALD TRUMP
BILL CLINTON
OBAMACARE
ILLEGAL IMMIGRATION
PLANNED PARENTHOOD
IRAN
NORTH KOREA
RELIGIOUS FREEDOM
ISRAEL
A LEADER NOT AFRAID TO TAKE ACTION
VETERANS
SYRIA
RUSSIA
ISLAMIC STATE
AL QAEDA
AMERICAN EXECPTIONALISM
GOVERNMENT SHUTDOWN
U.S.-MEXICAN BORDER
CHINA
WELFARE REFORM
What I could hear (but I highly doubt it).
Minimum Wage
Gun Crime
Vehicle Safety
Black Lives Matter
Police Reform
Sick Pay And Family Leave
Wealth Gap
LGBT Rights
Women's Rights
Supreme Court
Bernie Sanders
Financial Aid Reform
Free Community College
Labor Rights
Coal Mining Safety
Energy Renewal (i.e. Solar Power, Man-Made and Wind)
Climate Change
Immigration Reform
U.S.-Canadian Border
Currently, the rival network hosted the first debate. It pulled in 24 million viewers. As Trump puts it, if he wasn't running, that network would only obtain 5 million viewers. It was a train wreck.
This debate is a make or break for the candidates.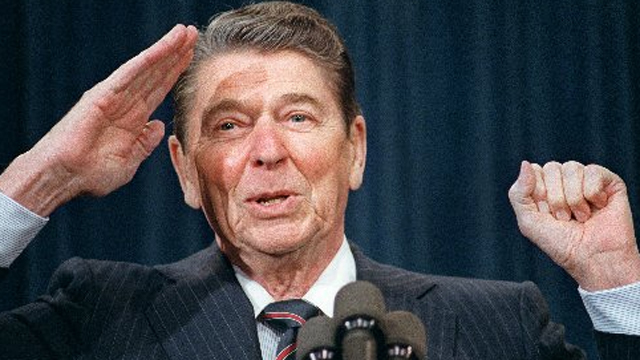 Ronald Reagan is a Republican god.
Rand Paul is trailing in national polls. He is at a measly 2%. His attacks on Trump failed. Trump aimed at Paul for running as a presidential candidate and senator. The state of Kentucky is not thrilled about Paul.
Scott Walker was the leader in Iowa until Trump got into the game. Trump stomped out every lead Walker had in the state. Now Walker stuck at 3% is hoping to make a comeback. He's struggling in fundraising and support.
Chris Christie is still on stage. Despite many Republicans souring on him as the governor of a failed state, Christie often brash tone could make interest. The governor wants a round with Trump. But could this bout with Trump and nemesis Paul doom his chances? Christie is at 4%.
Kasich is the Jon Huntsman of the debate. Huckabee is hoping people remember he still exist. He had an opportunity to give martyr status to Kentucky county clerk Kim Davis. He will likely mention that as well as Paul's failure to support her.
Are you willing to watch the debate?