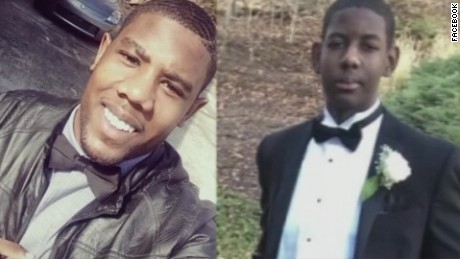 Two brothers tried to murder their parents. The law put them in lockup.
I guess it's going to be awkward at these family reunions. Two suburban Atlanta men are held in the county lockup for attempted murder. The attempted murder of their parents.
Damn, why would you murder the parents? Were you guys loosing the allowance?
Anyway, here's the rundown of the situation. The brothers Cameron and Chris Ervin both got charges out the ass. They attacked their parents after a heated dispute.
Yvonne Ervin called 911 Saturday morning and reported that she and husband Zachary were being attacked in their own home.
The perpetrators, she told police, were their own children. They were giving their parents a five finger knuckle roll alongside a toe jam side order.
"(Yvonne Ervin) stated to our 911 operator that her sons were trying to kill her and her husband," Gwinnett County Police Sgt. Rich Long told CNN.
But quick thinking from both mother and father enabled Yvonne to briefly escape from their sons long enough to call for help.
"(Yvonne Ervin) told the 911 operator that (her husband) had distracted the sons and that she was able to call," said Long. "That was probably the life-saving move from this event."
When police arrived at the Ervin family home in suburban Snellville northeast of Atlanta, "Zachary came out of the garage and collapsed," said Long. "He had a lot of head and body injuries from blunt force trauma and stab wounds on his back." Zachary Ervin was hospitalized in critical condition. Long said he and Yvonne are expected to survive.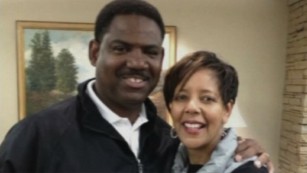 Brothers got angry at parents. They tried to murder them.
Police said the sons -- both of whom lived at home with them, according to CNN affiliate WSB -- were at the house when officers arrived, and the two were immediately arrested.
As brutal as the attack on the parents was, that wasn't the full extent of it, according to police. The sons also plotted to burn the home down, and had "introduced natural gas into the house," Long said.
Christopher (age 22) and Cameron Ervin (age 17) have each been charged with two counts of felony aggravated assault and two felony counts of first degree arson, according to Long. Under Georgia state law, 17-year-olds are considered adults in criminal cases, so both will be tried as adults, said Long, who added that investigators still don't know of any motive.
"There is no official motive at this point, but there has to be something more to this. I'm sure they didn't just wake up and decide to kill their parents yesterday," Long said on Sunday.
WSB reported the brothers were to be appointed defense attorneys Sunday, but it was not immediately clear if that had happened or who the attorneys are. Long said both suspects are expected to be in court at some point this week.
World News Today send our prayers to the Zachary and Yvonne Erwin.