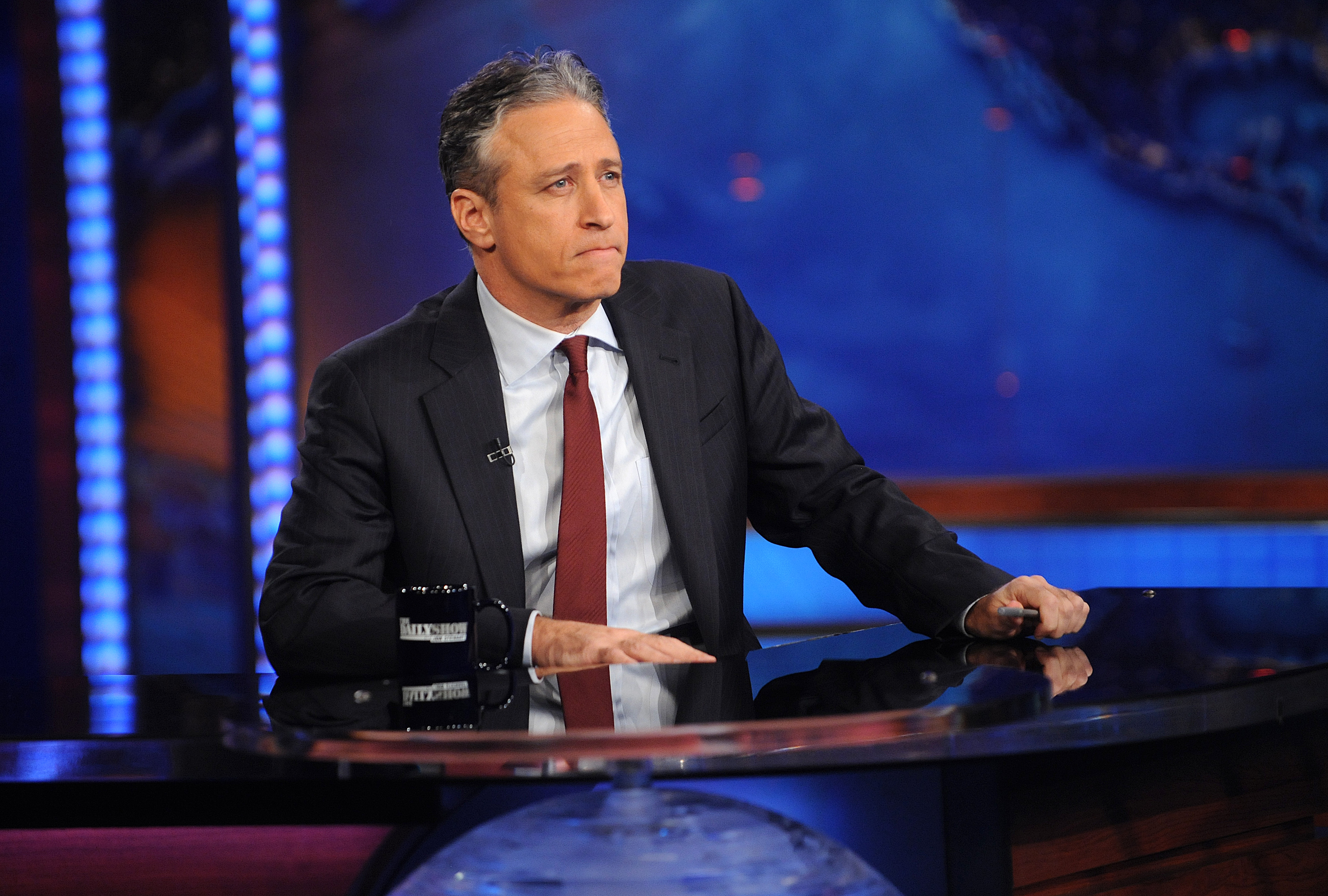 The end of the road for Jon Stewart. The Daily Show finished second to the Republican debate.
Thanks to Jon Stewart for 16 great years hosting The Daily Show on Comedy Central.
He ends his bid as the host of the political satire show. I mean the left is so disappointed he didn't want to stay through the 2016 U.S. Presidential Elections. Especially with Donald Trump running.
Trevor Noah will take the helm in late September. He will bring his A game to an already skeptical audience.
But as with the Stephen Colbert departure, it's going to be hard to accept but we'll move forward.
John Oliver went to host Last Week Tonight on HBO. He made an appearance.
Wyatt Cenac, Samantha Bee, Steve Carell, Jessica Williams, Jason Jones, Kristen Schaal, Larry Wilmore, Aasif Mandvi, Michael Che, Mo Rocca and Craig Kilborn made appearances on the show.
The best of the show was the appearance of Stephen Colbert. Colbert ended the Colbert Report this year to join CBS as the host of The Late Show. He got a big spot to fill now that David Letterman retired. Same standard. Colbert will bring his A game to an audience used to see Dave run the show.
His departure came around the Republican debate. Stewart would have found a whole lot of zen in this debate. Especially with the hosts of that network he called Bullshit Mountain.
Chief Roger said in a parting shot that Jon's efforts didn't stop his network. Matter of fact, Roger said that his impact helped bring more to the network.
Don't worry too much, I am guessing that Jon will turn up somewhere. Don't think retirement is the end of a career.
Well wishes to Jon Stewart and his family.