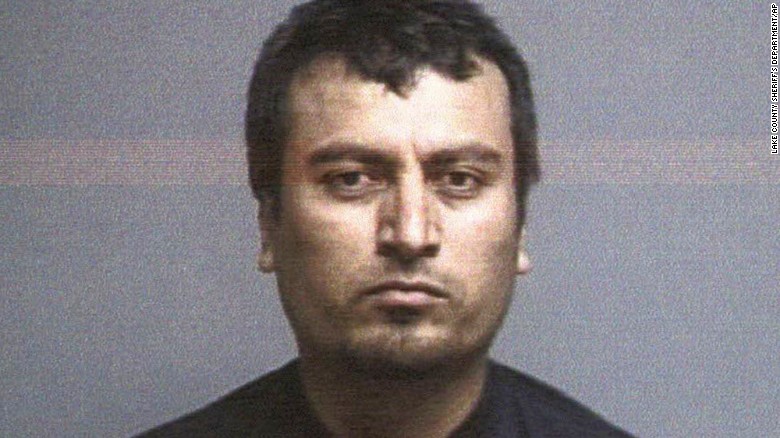 The racist right found its newest boogeyman. Another illegal immigrant who murdered a woman. Donald Trump still riding comfortably in the polls and Republicans are now pushing for stricter laws towards illegal immigration.
That network that scares White folks with stories of Blacks looting liquor stores, immigrants crossing the U.S. border, Muslim prayer rugs, and stories about President Barack Obama is hosting an event on Thursday in Cleveland.
Seventeen candidates running for the Republican nomination.
Junior league.
Rick Santorum - Perennial candidate Officially Last Place
Rick Perry - Perennial candidate Gov. Oops
Jim Gilmore - Perennial candidate Second To Last Place
Carly Fiorina - Perennial candidate iCarly, The Wanna Be Hillary
Mike Huckabee - Perennial candidate Huckleberry Hound
Lindsey Graham - First time Gomer Pyle
George Pataki - First time Dick Dasterdly
Bobby Jindal - First time Piyush Indian Tiger
Big league.
Rand Paul - Son of a perennial candidate and Stallmigo second-in-command
Marco Rubio - Hip-Hop Republican and third flank Stallmigo
Donald Trump - The Apprentice
Scott Walker - The Koch Curd
Jeb Bush - The son and brother of a Bush
Benjamin Carson - The Only Real Black in the Room
John Kasich - Gilligan on Dingleberry Island
Chris Christie - Big Bully
Ted Cruz - Looney Toon and Leader of the Stallmigos
Ten Republicans are going to be on stage. The other seven will be on the stage during an earlier taping.
Donald Trump is ahead of Scott Walker and Jeb Bush. The media and business mogul is running high in the polls. This clown running is the insurgency's newest sensation. He is a straight shooter on issues but many point out that he offered no detail and it's extremely controversial.
It's going against the establishment. The establishment was embarrassed by the antics of Trump, Mike Huckabee and Ted Cruz.
They say this is a historical first. There are 17 active candidates running for the Republican nomination.
Reince Priebus is trying to bring more people into the 90% White party. He doesn't want Republicans to lose this presidential election. He is trying to not step on the third rail and cause a rift. Trump warned the Republicans not to cross him. He threatened to be a spoiler.
This immigration discussion came into play. The issue is now being discussed. The Democrats want to help immigrants become U.S. citizens. They are pushing for comprehensive immigration reform.
Previously the senate passed reform with bipartisan support. But it died in the House.
Now Republicans on this pro-nationalist stance wanted to pass the Kate Steinle law. The law is to put immigrants who commit any form of criminal act in federal time out for five years. The law will also strip funding from cities that Republicans claim are sanctuary cities. The bill died in Congress.
Republicans blamed the Democrats for failure of leadership. It helped them win back Congress. Looks like the Republicans are the ones who are failing in leadership.
Now as Congress is about to leave Washington for their umpteenth vacation, many people are saying that the Republicans are so inept, it's possible the senate could flip back to Democratic control.
Blame game.
But as Republicans scramble for seating, guess what's happening in Ohio. The indictment of an illegal immigrant who murdered a woman. The law had their sights on him. But they blame the Immigration and Customs Enforcement Agency for letting the ball drop.
CNN reports that Juan Razo pleaded not guilty this week to an attempted murder charge stemming from a violence-filled July 27 that also included a woman's killing, an attempted rape and a shootout with officers in Painesville, Ohio.
Okay, for the concern trolls, who are they gonna blame for the tragedy?
A) Barack Obama
B) Mexico
C) Congress
D) Immigration and Customs Enforcement Agency
E) The Suspect
F) All of The Above
If you picked E, then you are correct. The fault of a criminal acts always belongs to the person who committed the crime. It's not the fault of the president, another country, or other entities.
Congress and the president should work together to pass a bipartisan bill to deal with immigration.
The suspect Juan Razo is innocent until proven guilty. He is granted a fair trial among the citizens. He doesn't automatically go to jail and then gets deported. He has an opportunity to face the victims of the criminal act. He also has a right to appeal a decision. Razo does have a right to have an interpreter.
In addition to allegedly shooting and wounding a woman in the arm, police said that Razo, 35, attempted to rape his 14-year-old niece hours before he shot and killed Margaret Kostelnik, a 60-year-old woman who, according to CNN affiliate WEWS, was the secretary for the mayor in nearby Willoughby for nearly three decades.
He will face those charges at a preliminary hearing Monday, the Lake County prosecutor's office said.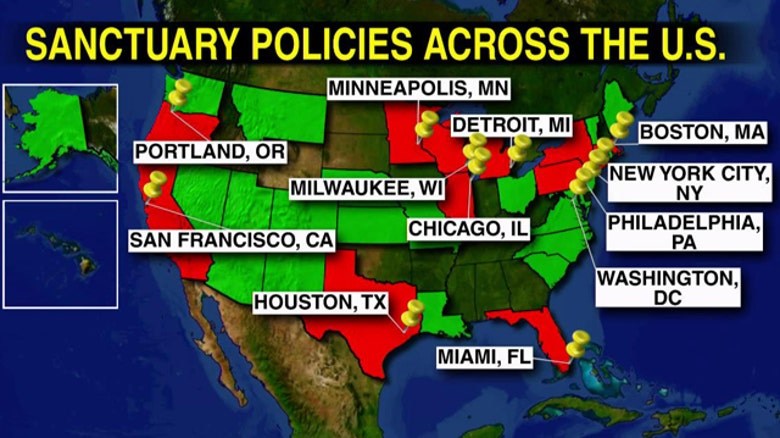 Republicans want to strip funding from cities that help immigrants.
Through an interpreter and his court-appointed defense attorney, Razo admitted at his bail hearing that he had no license, no identification, no passport and that his birth certificate was in Mexico.
"I have somebody who we don't know who he is, why he is in this country, why he is here illegally and why he allegedly committed a murder," fumed Judge Mike Cicconetti.
"I can't set a bond high enough."
HOLA, a Latino outreach organization based in Ohio, said it was "distraught and deeply saddened by the (alleged) violent acts committed by Juan Razo," but it said the real issue was Razo's mental illness, not the status of his green card.
Margaret Kostelnik was an assistant to the mayor of Willoughby.
"Juan Razo was not a random illegal alien. His father is a U.S. citizen who has worked in the fields for 40 years. He filed documents for his children over a decade ago and Juan Razo was a beneficiary with an approved petition who has been 'standing in line' for his green card for over 12 years. Thus, this is not an issue about immigration, rather it is about the problems associated with adults with mental illness."
When two Lake County sheriff's deputies approached Razo on July 7 while responding to a call of a suspicious vehicle parked near a golf course, he "was extremely nervous, sweating profusely, and making every attempt to avoid eye contact," Dunlap said. "When questioned, he provided a false name, was unable to give any type of identification, and he admitted to being in the United States illegally."
But because no crime was committed, and Razo had no criminal record, Dunlap said he lacked the authority to detain him, so he said a deputy called the agency that did: U.S. Customs and Border Protection. That's when Dunlap said Razo became uncooperative.
Satirist blames President Barack Obama for this. He is unaware that immigration reform hasn't been fixed in fifty years.
"As the conversations (between Border agents and Razo) progressed, Razo became less and less communicative, and he would not again admit to the Border Patrol, as he did to the deputies initially, that he was in the United States illegally," Dunlap said Friday. Because he lacked the legal authority to do so, Dunlap said his office "requested the Border Patrol to issue a detainer/hold authorization to keep Razo in custody... (but) Border Patrol would not issue a detainer."
"Without legal authority to further detain Razo, he was released."
But the Department of Homeland Security, which oversees U.S. Customs and Border Protection, said that it was the agency that lacked the authority to detain Razo, and points the finger back at the sheriff.
"Border Patrol agents interviewed this individual via telephone at the request of the Lake County Sheriff's Office ... during that interview, Razo was uncooperative and the agents were unable to determine his immigration status," the statement read. "Without such a determination, the agents had no legal basis to file a detainer to hold the subject. Although the agents offered to meet with the deputies on site and interview the subject in person, the offer was declined and the subject was released."
DHS said that Razo's lack of a record -- and the fact that he had been in the United States so long -- meant he wasn't a top priority.
"The (Obama) Administration has set enforcement priorities to make sure our resources are focused on apprehending and removing convicted criminals, gang members, recent border crossers and the most significant threats to public safety and national security."
Republican frontrunner Donald Trump used Steinle's death to push his campaign's tough stance on immigration, including building a fence along the U.S.-Mexico border. It appears the Razo case would be no different.
"This is a clear indication of why we need a strong wall protecting our border," read a statement CNN affiliate WEWS obtained from campaign spokesman Corey Lewandowski. "Mr. Trump is an outspoken critic of illegal immigrants coming over our borders. That's why it's so important to have a wall that is impenetrable."
HOLA disagreed.
"We are disappointed to see leaders exploiting this tragedy to promote a political agenda," it said.
World News Today send our condolences to the family of Margaret Kostelnik.