South Carolina Democratic state senator Clementa Pickney is one of the victims of a horrible mass shooting.
South Carolina state senator is one of the many killed in a mass murder in Charleston.
This is a breaking update. Nine people were killed in this horrific tragedy.
The Emanuel African Methodist Episcopal Church, the oldest AME church in the South was rocked by a mass massacre. This act of terrorism was done by a man who had no care for the lives of those who wanted the right to congregate in a church.
Charleston city police are searching for a suspect in this horrific tragedy. World News Today send our condolences to those killed in this tragedy.
The incident happened around 9pm. The city police prompted a large response. At least six ambulances were at the church.
The governor of South Carolina, Republican Nikki Haley and the White House were informed about this tonight. Haley releases a press statement on this.
Mass shooting in South Carolina church.
"Michael, Rena, Nalin and I are praying for the victims and families touched by tonight's senseless tragedy at Emanuel AME Church. While we do not yet know all of the details, we do know that we'll never understand what motivates anyone to enter one of our places of worship and take the life of another. Please join us in lifting up the victims and their families with our love and prayers."
The suspect is a White male in his 20s. The man was clean shaven, slender build and wearing a grey sweatshirt, blue jeans and Timberland boots.
This historically black church attracts hundreds of worshippers. The church has one of the largest congregations south of Baltimore.
Clementa Pinckney is the lead pastor. He is an elected Democratic state senator from the Charleston area.
The church was doing Bible study and the alleged shooter starting firing on worshipers.
Early a young man was apprehended, but he was later released. People from the scene posted on the social media that the man apprehended isn't involved.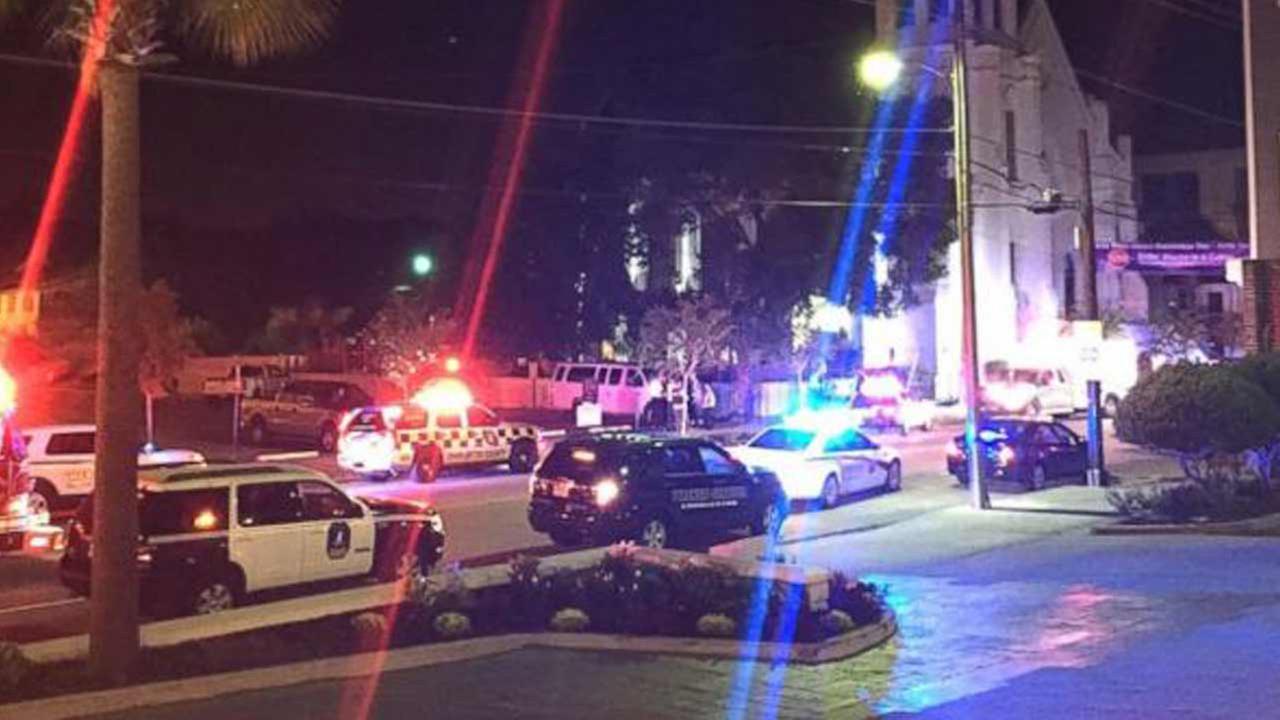 Tragedy in South Carolina.
The police confirmed that the shooter is at large. This will require the FBI and South Carolina's A.I.M. involvement.
Charleston Mayor Joe Riley confirmed in a statement there have been fatalities.
"We're still gathering information so it's not the time yet for details," he said. "I will say that this is an unspeakable and heartbreaking tragedy in this most historic church, an evil and hateful person took the lives of citizens who had come to worship and pray together."
Riley said city police were being assisted by sheriff's deputies, the State Law Enforcement Division and the FBI.
A bomb threat reportedly called in to a nearby hotel prompted authorities to close Meeting Street to traffic.
Republican contenders Jeb Bush and Sen. Lindsey Graham (R-SC) have issued statements on the tragedy. The White House will release a statement shortly.
And before we jump into the blame game. We first want to say that the shooter (or shooters) are responsible for this. The junk food media often wants to look into the partisan views of a criminal.
Say if the criminal is a White guy. Liberals want to assume that the guy is a die-hard conservative who relishes in guns. The shooter has hatred towards progressive views, race, gender, sexuality, religious beliefs and social beliefs.
Conservatives want to assume that the guy is a liberal. If it's a Black, Hispanic, Muslim or White guy, they will automatically blame President Barack Obama. Conservatives tell stories of what they could have done if they were armed, complain about the media jumping to conclusions, and say that the suspect is a liberal activist.
A.I.M. is active in manhunt.
We can't confirm if the suspect is a White extremist! But some are declaring this to be a hate crime.