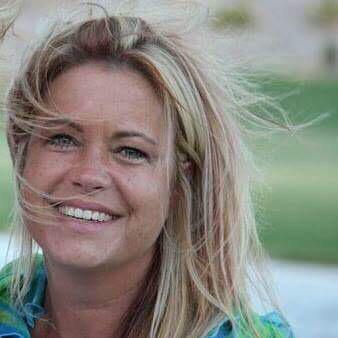 The social media outed the woman who instigated the whole ordeal in McKinney, Texas.
Our friends over at Addicting Info may have found the person who called the law on teens who were at the Craig's Ranch North Community Pool.
Our social media friends have been fixated on the blame game. Some blame the teens who were detained. Some blamed the teen who filmed it. Some blamed the ex-cop who slammed a teen girl to the ground. Some blame the police department for allowing this to get out of control.
Everyone got a fair round of shaming and death threats. But some managed to escape the round of attacks, until now.
Meet the women who may have started the whole event by calling a group of teens a bunch of "section 8" housing thugs.
Hence Thug is the new NIGGER.
Shannon Barber-Toon was outed as the other woman who instigated a fight.
For the time being, CoreLogic put the brakes on Tracey Carver-Allbritton. CoreLogic is a subsidiary of Bank of America. The social media has been on fire. The social media have outed the woman who was caught fighting a 19 year old teen in the beginning videos.
"CoreLogic does not condone violence, discrimination or harassment and takes conduct that is inconsistent with our values and expectations very seriously," the firm wrote in a statement reported by Dallas Morning News. "As a result of these pending allegations, we have placed the employee in question on administrative leave while further investigations take place."
Sean Toon was the guy who called 911. The social media outed him as an instigator in this controversy.
They accuse her of being the racial instigator. They also accuse a couple of being instigators as well.
Sean Toon and his wife Shannon were the ones who called 911 on the teens. He was the guy who stood in front of the pool with the sign saying he supports the cop.
He also is accused by the media of being an ex-con and notorious animal torturer.
Some real stuff.
I have found this website that may have unearthed more inflammatory rhetoric from Carver Allbritton.
A Tumblr blog called "
Racist Get Fired
" has found more controversial social media postings.
They didn't waste time trying to find the person who may have played a role in this controversial incident.
Any comments on it?
Send me and S. Baldwin your thoughts.
Special thanks to The Advise Show.