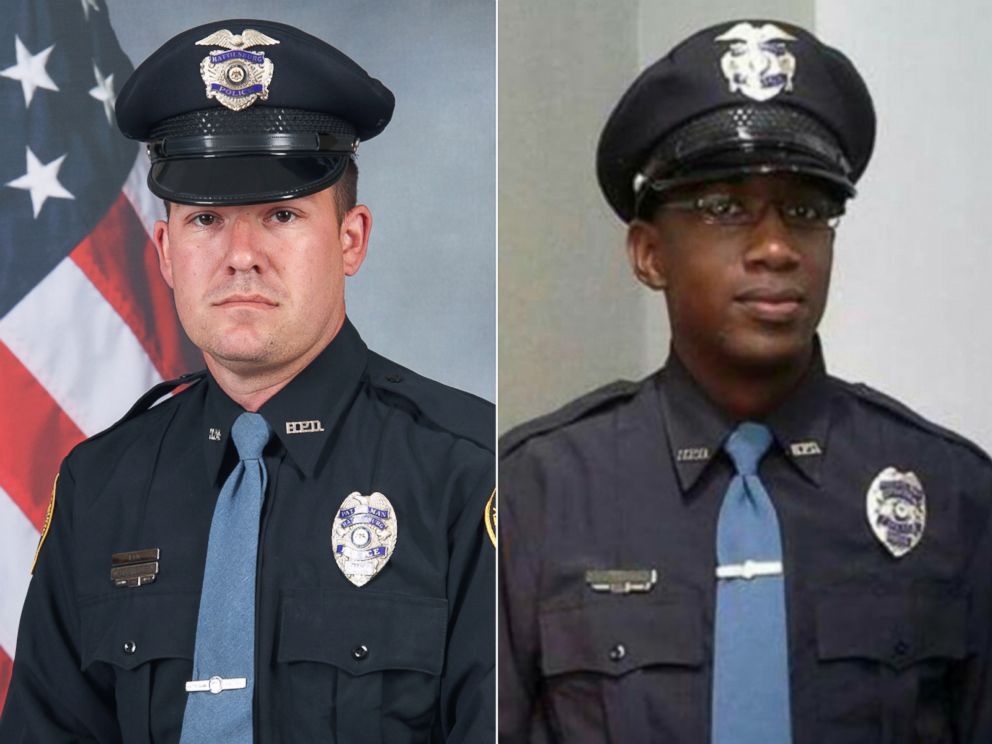 Of course, we blame the shooter.
But in the blame game, the agitators would find some reason to attack the president. When American citizens are gunned down by callous individuals, the president comments on it. The president is passionate about the issues in America. He has a right to say whatever he wants. But for the agitators, no matter what he says, the agitators will dissect it and make it into some political blame game.
Today, we have a tragedy.
In the city of Hattiesburg, Mississippi, the community is in mourning. Two officers were gunned down by callous murderers. The routine pull over on Saturday became a deadly situation.
A veteran officer and a first year officer were gunned down after one of the passengers open fire on them. Benjamin Deen, 34, and Liquori Tate, 24 were the victims of this tragedy.
We here at World News Today send our condolences to the families of Hattiesburg officers Benjamin Deen and Liquori Tate and NYPD officer Brian Moore.
The Jackson Clarion-Ledger reports that the suspects were quickly caught. They are facing charges for capital murder and obstruction of justice.
Marvin Banks, Joanie Calloway, and Curtis Banks were put in county lockup. Cornelius Clark was also busted in this crime.
Authorities arrested Curtis Banks, 26, and Marvin Banks, 29, and Joanie Calloway, 22, early Sunday morning. They were taken to Troop J of the Mississippi Highway Patrol, where they were to be questioned by the Mississippi Bureau of Investigation.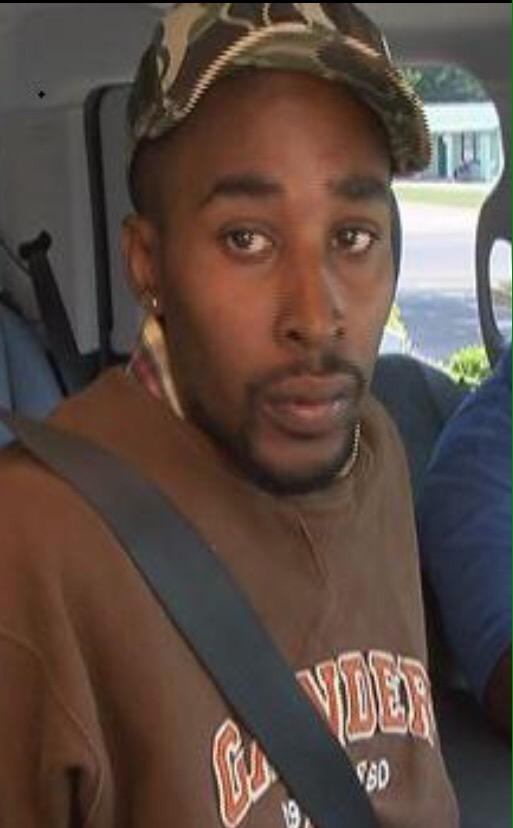 Cornelius Clark in lockup.
Cornelius Clark, age unavailable, was arrested Sunday afternoon and charged with obstruction of justice, Mississippi Bureau of Investigation spokesman Warren Strain said.
Marvin Banks and Calloway have been charged with two counts each of capital murder, and Curtis Banks is charged with two counts of accessory after the fact to capital murder.
Marvis Banks was convicted of possession of stolen property in Forrest County in 2010, according to Mississippi Department of Corrections records. He was sentenced in November 2010 to one year and one day to serve, with four years of probation.
His probation was revoked, and he started a three-year sentence that ended in June 2012, when he was freed from custody on earned release supervision. That ended in May 2014.
Both Marvin and Curtis Banks were charged with the sale of crack cocaine in July 2013, according to Forrest County arrest records.
At this point, authorities are not discussing the motive. They said interviews with the suspects are ongoing. Toxicology tests are also pending.
Residents were very upset over this. Hattiesburg haven't seen a law enforcement officer killing in over 30 years.
"Never in my life have I experienced or seen anything like this except on TV, and to be in the midst of it, it's shocking and heartbreaking," Tamika Mills said. "As we were coming down Fourth Street, we noticed a bunch of lights. As we came on through, (Pearnell Roberts) told me to turn around because she saw somebody laying on the ground.
They heard the shooting and checked on the situation. They called 9-1-1.
"So I backed up. That's when we noticed the officer was down. We just saw that one, but in the course of me being on the phone with 9-1-1, I turned and I saw another officer across the street rolling on the ground. (Roberts) ran across the street to check on him. He wasn't all the way alert but he asked her, 'Am I dying? I know I'm dying. Just hand me my walkie-talkie.'"
This community is sadden by this. We are determined to bring those to justice. The words of Hattiesburg mayor Johnny DuPree are felt across the nation.
Hattiesburg Mayor Johnny DuPree spoke from the hospital after the shooting, asking for prayers and telling the public that the suspects would be found.
"The men and women who go out every day to protect us, the men and woman who go out every day to make sure that we're safe, they were turned on (Saturday) night," DuPree said during a brief news conference outside the hospital. "But the person or persons who did this are not safe in the City of Hattiesburg."
Multiple law enforcement agencies swarmed to the scene between Gordon Street and East Fourth Street, crisscrossing throughout the fringes of downtown.
Strain said the three are being held in different locations outside of Forrest County, which is routine in a situation like this.
Gov. Phil Bryant, a former law enforcement officer himself, commented on the deaths on Sunday morning.
"Deborah and I join all Mississippians this morning in mourning the death of our two police officers in Hattiesburg. This should remind us to thank all law enforcement for their unwavering service to protect and serve. May God keep them all in the hollow of his hand."
It is the first slaying of a Hattiesburg officer since Jackie Dole Sherrill was killed on New Year's Eve in 1984.
So Joanie Calloway, Cornelius Clark, Marvin and Curtis Banks were charged with capital murder and obstruction of justice. Mind you that the shooter and those associated are innocent until proven guilty.
In criminal law, even though the person who fired on law enforcement was the sole shooter, those who didn't stop the shooter, hid the shooter in the wake of a manhunt and aided the shooter's injuries instead of the victims are considered murderers. That's why there's three others involved.
They didn't stop the shooter. They aided the shooter. They treated the shooter's injuries and hid evidence. That's obstruction of justice. That's murder in the eyes of law enforcement.
But in the wake of two officers being killed, who are they really going to blame for the death of the lawmen?
Two Words: BARACK OBAMA.
You know in the wake of the Freddie Gray murder by law enforcement, the partisan agitators have sought to discredit the BlackLivesMatter movement. The agitators must find some tangent issue in America to discredit Freddie Gray, Michael Brown, Trayvon Martin and Tamir Rice.
Today, they find the death of two officers in Mississippi.
Fast food worker was fired out the cannon after she posted on her social media about the controversy. She praised the killers.
Nobody is calling for the killing of cops. Those in law enforcement must endure a daily routine where their lives are on the line 24/7. I don't condone the killing of law enforcement.
Never mind, a Subway restaurant worker from Laurel, Mississippi posted on the social media about it. She was happy that they were killed. She was let go after that posting. Some of her co-workers tipped off the bosses. And while she's entitled to her opinion, the junk food media will use this an excuse to discredit the peaceful protesters who call for justice against police brutality and more police training for those using firearms.
But we also need reasonable gun control as well. To prevent this from happening we need to look into how individuals obtain illegal firearms. We must shut the door on unregistered firearms.
Nobody is immune from the firearm.
Understand that the bullet has no eyes. It will always hit a target.
We point the fingers only at the shooter.