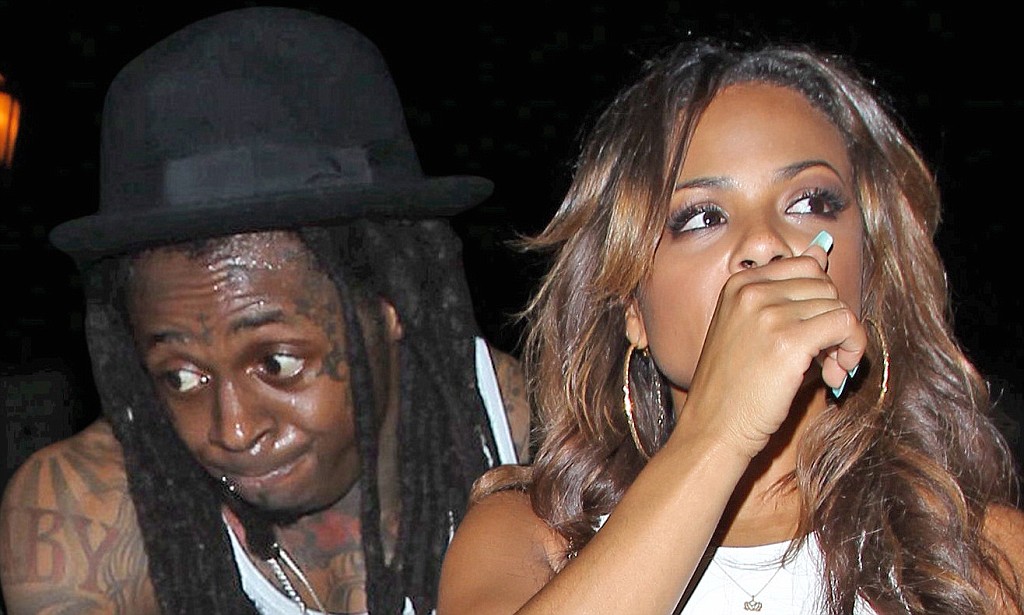 Tha Carter went Rogue
The Young Money leader signed, sealed and delivered another confirmed romance. His newest act to the label is an old act from the Def Jam days. And it's a big huge mess. Because his baby mama and a long time collaborator have both express shock to it.
Christina Milian, is a
famed
pop singer. She confirms that she's dating the 32-year old rapper. They've been together since late 2014.
They were spotted at the boxing dud of the year. And it gave the junk food media something to talk about.
When are they getting married?
Is she pregnant?
Did you know that she is dating Nivea's baby daddy?
Nivea and The Dream aren't keen on this. They both confirmed that they're hating on it. Because of the family situation. The Dream married Nivea and had children with her. They broke up and Nivea got with Weezy for a minute. Nivea would give birth to his fourth child. The Dream would later marry Christina Milian and they had a child together. She and him broke up and now she's dating Weezy.
Weezy and Dream are the fathers of her children.
His previous children come from Lauren London, Sarah Vivian and his ex-wife Antonia Wright (known as Toya).
Weezy F. Baby is feuding with Cash Money Records after his album Tha Carter V got put in the garbage disposal. He's threatening a lawsuit over his publishing and royalties.
Ironic that Lil' Wayne is dating rap producer The-Dream's former baby mamas. He knocked Christina Milian and Nivea up. The Dream has two with Nivea and one with Milian.
Wayne knocked Nivea up and will likely knock Milian up. Wayne has four children.
So what's your take on Lil' Wayne dating Christina Milian?