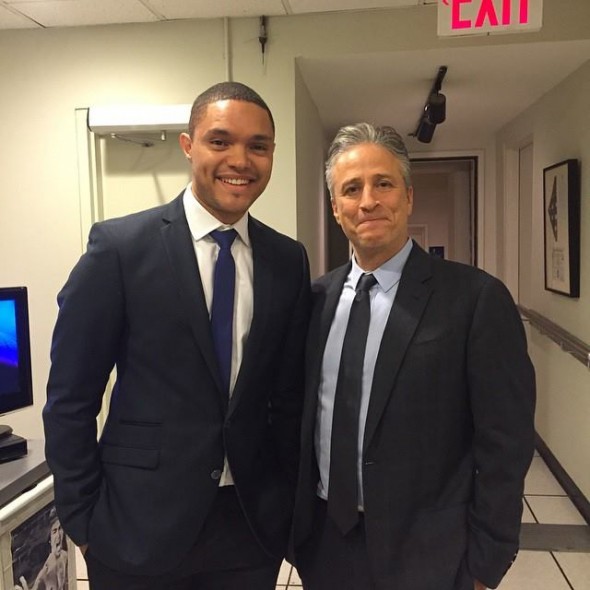 The right complains about Comedy Central's Trevor Noah. He was chosen to be the new host of The Daily Show. Jon Stewart is leaving the show after 16 years hosting it.
Moments after Comedy Central announced Trevor Noah as the new host of The Daily Show, many on the racist right and the irrational left are calling the comedian/actor an anti-Semite and racist.
For what reason?
Because he tweets some jokes that some agitators never got. The agitators zeroed in on jokes that were posted to Noah's 2 million followers on Twitter. Some pointed out a few offensive jokes about women, Israel and the Jews. Some criticized his stance on America.
Comedy Central is standing by Noah.
I mean the social media is catnip to agitators and the business community. Many people are often scrutinized for their online behavior. It's unfortunate that the social media can make or break someone.
Noah is a South African comedian who joined The Daily Show late last year. He was the international correspondent. Many conservatives zeroed in on his routine when he discussed the "Spot The Africa". They claim that the joke was comparing the U.S. to the South African apartheid.
Noah, remarked the "Hands Up Don't Shoot" meme that conservatives are roundly denouncing.
When he was chosen as the new host, the media started to vet him.
Soon the agitators from Newsbusters, The Daily Nothing, and the conservative Craigslist have put his face on their pages. Of course, their readers and followers have often remarked about it in the "nicest" way.
The word vomit from conservatives is predictable. Insert a racial slur, a racial stereotype, claim liberal this, Obama that. Add a ton of condescending remarks about comedians and Hollywood. Throw in mentions of Africa, Muslims, Netanyahu and the Islamic State and sure enough, we a party going on right there in the comment section.
Noah will do fine. Fuck the haters.
If they don't understand the comedy, that's their problem. But if you're a comedian who talks about issues and spin it into comedy, you're going to be provocative and it's going to be truthful.
I mean if you criticize Israel, should you be labeled an anti-Semite for it?