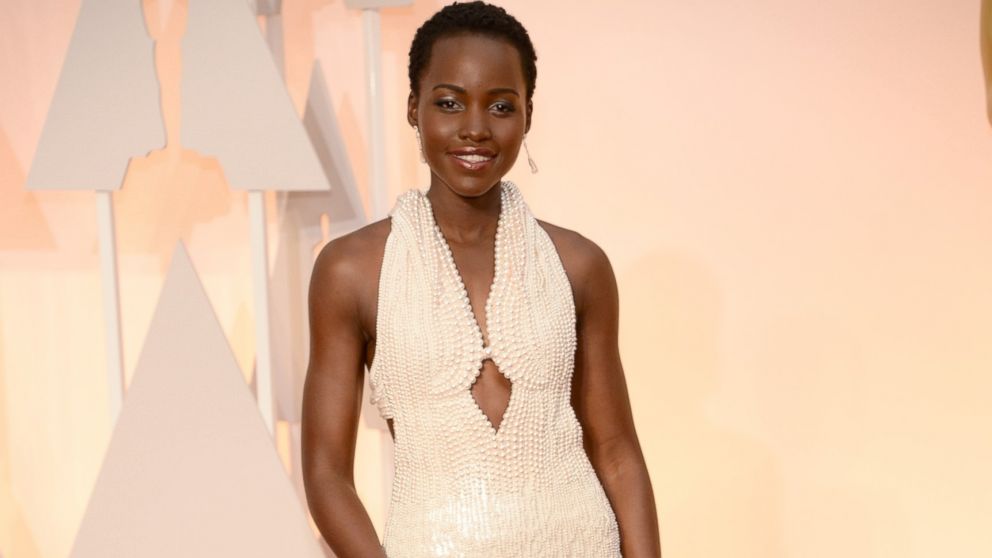 Beauty does cost a $150,000. Lupita Nyong'o dress got lifted from her hotel room.
Uh, no.. NO, NO, NO!
What the......well you know!
A famed actress who won an Oscar for best female role got a very expensive dress lifted from her while she was partying with other celebs.
$150,000 pearl-adorned dress Lupita Nyong'o wore to this year's Academy Awards has been stolen. Deputies responded to a West Hollywood hotel late yesterday after the custom Calvin Klein Collection by Francisco Costa dress was reported missing from the actress's hotel room, said sheriff's Sgt. Richard Bowman. Representatives for the actress reported the theft, and detectives suspect the garment was stolen sometime between 8 and 9pm yesterday.
Detectives were at the hotel today looking for clues, including whether surveillance footage would reveal what happened to the gown. Nyong'o won an Oscar in 2014 for her role in Twelve Years a Slave and was a presenter at Sunday's ceremony. Her publicists said today they would not comment on the theft. Nyong'o, 31, has become a darling of Hollywood's red carpets in the past two years, with commentators and fans praising her fashion choices.
I guess tonight, it was found. The thief had second thoughts. The thief claims the dress was "fake".
Reuters report that the $150,000 Oscar gown worn by actress Lupita Nyong'o that was stolen two days ago was returned on Friday by the thief, who tipped off celebrity news site TMZ.com after finding out that the pearls on the dress were fake.
TMZ said the thief took the Calvin Klein dress from Nyong'o's hotel room on Wednesday after finding the door ajar. The Kenyan actress had worn the dress adorned with 6,000 pearls to Sunday's Academy Awards in one of the most commented looks of the night.
The thief and others removed two pearls from the dress and took them to the Garment District in downtown Los Angeles where they were told they were not real, according to TMZ.
The thief then took the dress back to the London West Hollywood hotel and told TMZ it was in a garment bag inside a trash bag in a bathroom.
TMZ then tipped off the Los Angeles County Sheriff's Department in West Hollywood, which was investigating the theft. The website shows grainy footage of an unidentified person opening the bag and finding a white dress.