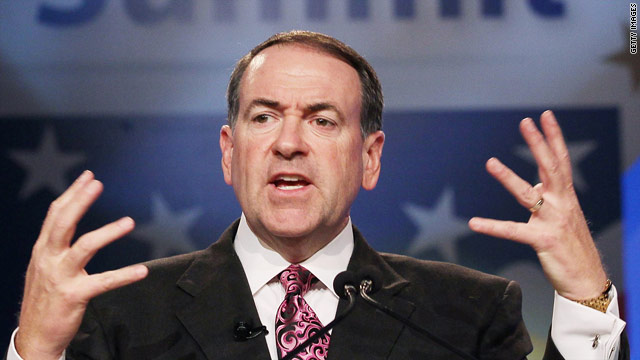 Huckabee is going to do it again!
The former agitator on Loserville may jump into the 2016 clown car. Mike Huckabee ran for president back in 2008 and was a credible candidate. Now he's thinking about doing it again.
Huckabee, a former governor from Arkansas became the unlikely winner of the 2008 Iowa Caucus where he swept through the perennial losers Mitt Romney and Senator John McCain (R-AZ).
Huckabee was probably one of the better Republicans.
Anyway, Mr. Libido is about to explore his chances seeing that Jeb Bush is really considering his chances at running for president. Bush resigned from all his organizations and has sought advice on how to create a presidential exploratory committee.
Until January 3, 2015, Huckabee hosted the eponymous his talk show called Huckabee, before ending the show in order to investigate the possibility of a 2016 presidential candidacy.
From April 2012 through December 2013, he hosted a daily radio program, The Mike Huckabee Show, on weekday afternoons for Cumulus Media Networks.
Huckabee is the author of several best-selling books, an ordained Southern Baptist minister, musician and a public speaker. He is also an ABC Radio political commentator.
Don't get me wrong, I like the guy.
Unfortunately, he's just another dope. He's speaks from the ass and not from the heart.