Former Aftermath Entertainment rapper Hayes murdered Canadian model/actress Stephanie Moseley before killing himself. We here at Journal de la Reyna send our condolences to the family of Stephanie Moseley.
LAPD determined that this event was a domestic violence dispute. This rapper was pissed that his wife may have cheated on him with a famous singer. It's allegedly that the actress may have hung out with R&B singer Trey Songz, and it drove the rapper crazy. Hayes has ties to boxer/media mogul Floyd Mayweather.
Investigators concluded that Hayes shot his wife while sleeping before he took himself out. This event happened in the early Monday morning at the Palazzo East in a LAPD news release Wednesday evening.
"Investigators have determined that Hayes killed his wife Stephanie in their home and then took his own life," the news release stated.
Earl Hayes was a rapper who worked with Floyd Mayweather. Mayweather semi-retired from his boxing career to focus on entertainment. Mayweather is a rapper and media mogul.
Hayes, 34, was a musician and friend of professional boxer Floyd Mayweather Jr. Moseley was a dancer who starred in the show "Hit the Floor" on VH1.
Mayweather's camp communicated with Hayes shortly before the deaths, law enforcement sources told the Los Angeles Times.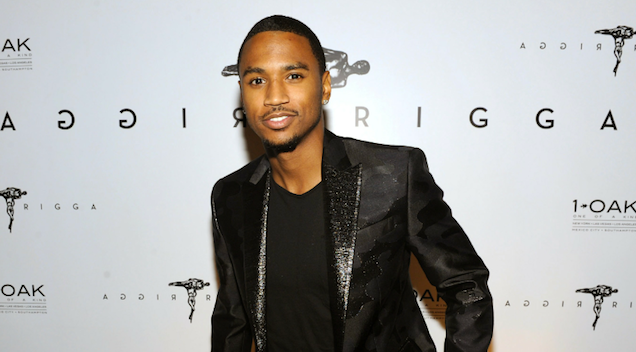 Trey Songz really did invent sex. He's being accused by friends of Earl Hayes as the reason to why he committed murder on his estranged wife.
Friends and family members who arrived at the apartment complex Monday said the couple had been having marital problems.
Police at the scene of the shooting, which prompted a SWAT response, initially said the case was believed to be a murder-suicide.
After the bodies were found inside the couple's home, police spoke to witnesses who corroborated that belief, Wednesday's news release stated.
The Unit capo and Money Team capo stirred the pot. 50 Cent and Floyd Mayweather stated that Stephanie Moseley cheated on Earl Hayes with R&B singer Trey Songz.
Mayweather and his former friend 50 Cent may have agitated the event. They claimed that the Mosley may have cheated on Hayes with R&B singer Trey Songz.
"He was crushed and never got over it," a source close to Hayes told TMZ.
Apparently the infidelity with the singer was one of many that he accused her of having, and was the cause for a separation between the couple two years ago.
Songz has not responded to the rumors, but did post a message of prayer for the actress/back-up dancer soon after news broke that she and Hayes were found dead inside an L.A. apartment. "R.I.P babygirl. Once an angel on earth, now watching over us from Heaven. You'll b missed but never forgotten. Love," he tweeted.
Hayes worked with Timbaland, Dr. Dre, 50 Cent and was signed to Interscope for a brief moment.
_____________________