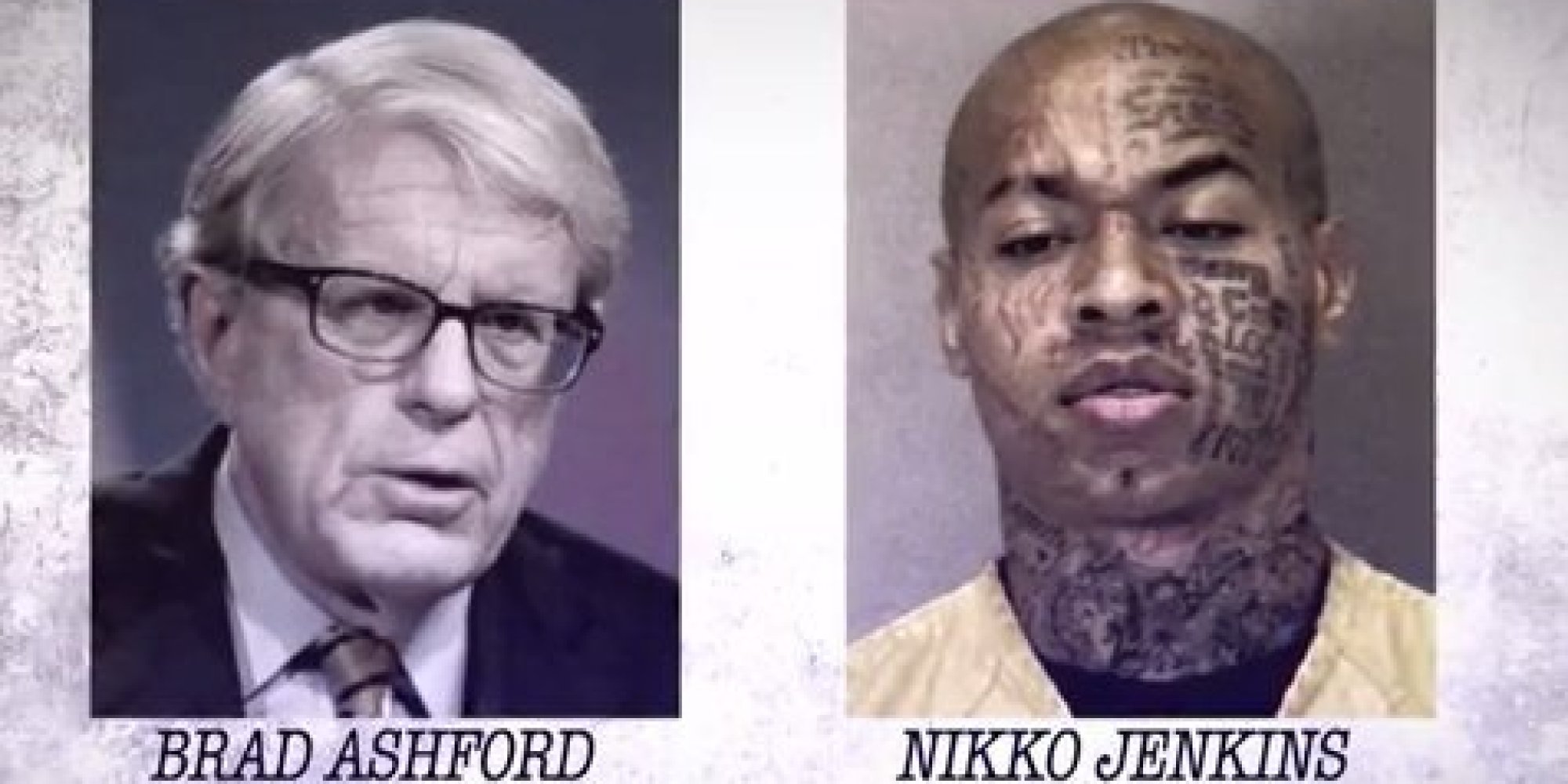 Oh, the scary old guy next to the scary Black guy. The Republicans will do everything in their power to defeat President Barack Obama and the Democratic Party. This ad features a Nebraska state senator pictured next to an Omaha area serial killer.
The National Republican Congressional Committee released a television ad in Nebraska's 2nd Congressional District on Friday that ties the Democratic candidate to a convicted felon.
I would say that our friends on the right aren't ashamed. They don't give a fuck about Black people.
After all convincing those scared folks that a contender is "soft" on crime, is one of the oldest tricks in the Republican playbook.
Wondering if Loserville is running those ads on that annoying conservative agitator's program?
The Huffington Post and major news outlets are reporting that this controversy is the latest attempt in driving the WHITE PEOPLE'S PARTY to victory. They will use every dirty trick to beat President Barack Obama. And today this one.
A "BLACK" CONVICTED FELON IS BEING USED IN THIS REPUBLICAN ATTACK AD!
The Republicans are hoping that Lee Terry could pull an advantage. By using "Willie Horton" in an political ad, the racist right will be able to win a seat that's highly contested.
The ad hits state Sen. Brad Ashford (D), who is posing a strong challenge to Rep. Lee Terry (R-Neb.), for supporting the state's "good time" law, which is more than two decades old. The law gives prisoners a day off their sentence for every day they spend behind bars without violating prison rules. Nikko Jenkins, the subject of the ad, served just half of his 21-year prison sentence even though he reportedly displayed episodes of violent behavior while incarcerated. He is accused of killing four people in a 10-day span after his early release in 2013.
Congressman Lee Terry (R-NE).
"The head of the Omaha police union says Nikko Jenkins is the posterchild for why the 'good time' law is a farce," the NRCC ad's narrator says. "Brad Ashford supported the 'good time' law and still supports it, allowing criminals like Nikko Jenkins to be released early."
The ad ends with Jenkins' mugshot displayed next to a picture of Ashford.
The NRCC's ad was immediately compared Friday to the infamous "Willie Horton" spot Republicans ran against Democratic presidential candidate Michael Dukakis in 1988. It linked the former Massachusetts governor to Horton, who went on a violent spree while on a weekend furlough from prison. That ad was criticized for its racial implications.
In a preview to the new ad, Terry held a press conference last week linking Ashford to the murders, arguing that the Democrat had opposed modifications to the law.
NRCC spokesman Tyler Q. Houlton said last week that the GOP is not worried about Terry's campaign, but rather felt compelled to highlight Ashford's legislative record.
"This is why we are helping Lee Terry and helping the voters get to know who Brad Ashford is because as soon as they see all this stuff and realize what this guy stands for, there's no way they're going to vote for him," Houlton said.
The Democratic Congressional Campaign Committee called on the NRCC to take the ad off the air after it was released, accusing Republicans of "playing up racial stereotypes" and "fear-mongering" in order to save Terry. The race between the two candidates has been unexpectedly competitive, in a district former Republican presidential nominee Mitt Romney won by 7 points in 2012. In television ads, Democrats have been reminding voters of Terry's comments last year when he defended accepting his paycheck during the GOP-induced government shutdown.
On Friday, Ashford's campaign compared the latest ad to another spot Terry's campaign released that links the Democrat to beheadings by the Islamic State, or ISIS.
"Between Congressman Terry's fear mongering on beheadings yesterday and this latest ad today, it's clear that Congressman Terry is fearing for his political life and will say and do anything to keep his $174,000 salary," Ashford's campaign manager, Kurt Gonska, said in a statement Friday. "He's not ready for voters to send him into retirement and back to his 'nice house.'"
Democrats see the district as a rare opportunity to oust a Republican congressional incumbent, given that Terry won his re-election in 2012 by just 2 points.