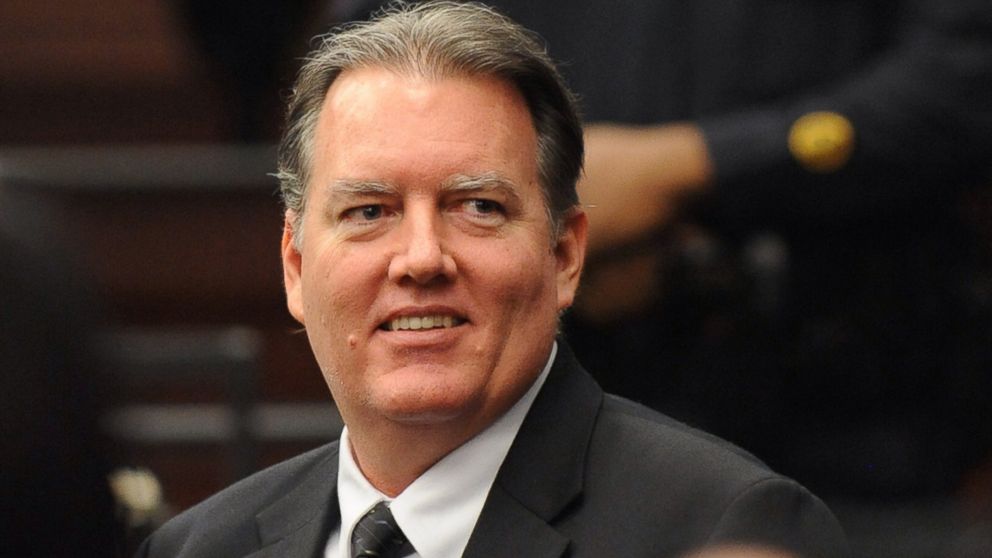 This asshole could have just got the license plate and called police. No this asshole decided to launch an attack on a bunch of young Black teens. He shoots and kills Jordan Davis in a road rage dispute. This fool got found guilty finally for murder in the first degree.
The controversial case in the state of stupidity finally nailed this rotten bastard to the wall. The murder of Jordan Davis cried echos of Trayvon Martin. The 17 year old was shot and killed by this foolish asshole named Michael Dunn after a heated argument.
Dunn was initially charged and convicted with second degree murder. He was given 60 in the iron college for this crime. Dunn appealed this and now guess what?
Dunn got the served.
The jury reached its verdict today after more than five hours of deliberations.
Now he can face the added 45 years to his 60. Meaning life in the iron college with no chance at parole.
Poor soul can finally rest.
Fun stuff for a man who some claim is an arrogant jerk who hates that "thug music".
Prosecutors say Michael Dunn shot with intent to kill when he fired 10 times into an SUV carrying 17-year-old Jordan Davis and three of his friends in November 2012. Dunn testified that he thought his life was in danger. He was convicted previously of three counts of attempted second-degree murder in February and already faces at least 60 years in prison. The jury in the first trial deadlocked on the first-degree murder count, which led prosecutors to retry him in this case.
Dunn, who is white, had described the music to his fiancee as "thug music." He claimed he acted in self-defense. After four days deliberations, the 12 jurors found Dunn guilty of three counts of attempted second-degree murder and a count of firing into an occupied car.