Hannah Graham is missing. The law is looking into a man who was last seen with her.
The junk food media is going to Virginia in the search of a missing college student.
We here at Journal de la Reyna hope for a safe return for Hannah Graham.
Hannah is a 18 year old University of Virginia student who went missing last week. The FBI and Charlottesville police are intensifying the search for her. They also are looking into a 32 year old man from the area. According to the witnesses he was the last person to see her. His acquaintance with the young woman has driven him to be the "person of interest" in the disappearance of her.
Jesse Matthew is a 32 year old Black male who is considered a suspect in the disappearance of Hannah. Matthew at first was willing to allow the law interview him, but all of sudden had a change of tune.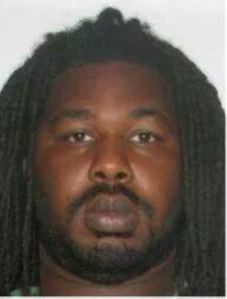 Jesse Matthew is a person of interest.
Charlottesville chief Tim Longo said during a Sunday afternoon press conference. Matthew, is wanted on two counts of reckless driving after Virginia State Police saw him speed away from Charlottesville police headquarters Saturday.
Longo said Matthew walked into the station and asked for a lawyer late Saturday afternoon. After he spoke with a lawyer, Longo said Matthew left the station, got into a vehicle with another person and sped off.
State and federal investigators followed the vehicle, but had to give up the pursuit because the vehicle was traveling too fast.
"State and federal authorities who were overtly monitoring his movement saw him get into a car and leave a location to Albemarle County at a high rate of speed, driving in a matter that was reckless and placed others in danger," Chief Longo said.
Accordingly, Virginia State Police charged Matthew with two counts of reckless driving, a Class 1 misdemeanor, and an arrest warrant was issued.
Longo said he would not speculate on why Matthew sped off, but said investigators are "aggressively pursuing his location."
Longo also pointed out that while at the police station, Matthew did not give investigators any additional information about his interaction with Graham at the Tempo bar and restaurant.
"I believe Jesse Matthew was the last person she was seen with before she vanished off the face of the earth," Longo said. "It's been a week and we can't find her. It's been a week and someone has got to know something."
That said, the police chief reminded the community, "Don't get tunnel vision just because we have a name."
Again, that person of interest is not a suspect. It is a witness that may offer insight to a crime. That may change if they can prove that evidence found could link Matthew to the disappearance.
However, police would not comment Sunday on whether Matthew and Graham were captured on surveillance video getting into Matthew's car.
"I think he can help us find Hannah Graham," Longo reiterated. "We want to talk to him about his interaction with a sweet young girl we cannot find."
Hannah's grieving parents John and Susan Graham are hoping that Matthew could help. They're outraged that he would not talk about the last night he saw the 18 year old woman.
Matthew is described as a black male with dreadlocks, six feet two inches tall and weighing about 270 pounds.
Graham's disappearance has sent a ripple of fear through the quiet college town of Charlottesville.
Students have said they've begun walking in pairs at night and are paying closer attention to their surroundings. More than 1,000 volunteers also participated in a weekend search for Hannah Graham, according to authorities.
Graham's parents appeared at a Sunday news conference where her father, John Graham, appealed for anyone with information to call a police tip line.
"This is every parent's worst nightmare," John Graham said. "We need to find out what happened to Hannah and make sure it happens to no one else."
According to family members and police, Graham is an alpine skier and plays the alto saxophone.
Organizers of a candlelight vigil last week at the university handed out her favorite candy, Starburst.
Longo said he learned from visiting with Graham's parents that the graduate of West Potomac High School earned straight A's six years in a row.
The racist right loves Black on White crime stories. They may have hit the jackpot with this controversy. The victim is White and the suspect is Black. Enough said, cue the outrage from the racist right.
They are so worked on calling Black men "natural born criminals". After all Black men are dating White women. That is a growing trend. I am certain that the racist right isn't too pleased over the fact that a White woman is smooching on a Black man. They already assume that the guy killed the woman.
Of course they'll blame President Barack Obama, Trayvon Martin, Michael Brown and every other victim of gun crime that happens to be Black.
The junk food media always (and I mean always) focuses on the
missing pretty White woman
. They figured that if she's a pretty blonde White girl between the ages of 14 to 25, its a ratings grabbing event.
Obviously the ambulance chasers are often rushing with cameras in tow. They obsess over the suspect history and draw conclusions to what happened without knowing the facts. They perceive guilt over innocence. They create this narrative that every event in America has to always have a damsel in distress and a hero to come to her aid. I mean some women know how to fight off an attacker. If the suspect was injured in an encounter, you would notice wounds.
One thing is clear, this guy is on the run and he's got something to hide. Hopeful we can find Hannah safe and sound.