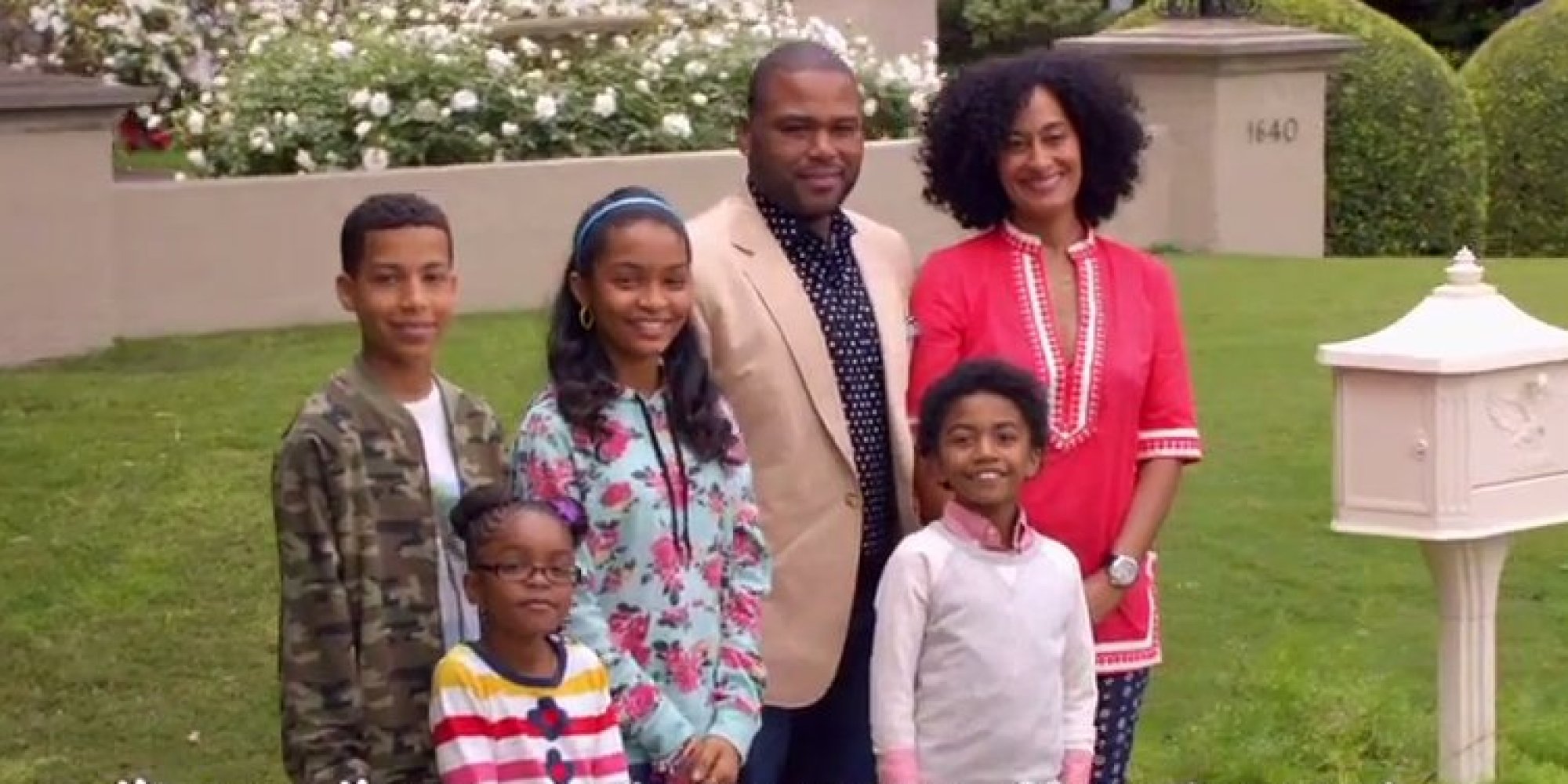 Anthony Anderson and Tracy Ellis Ross star in the new comedy Black-ish.
Anthony Anderson, Laurence Fishburne and Tracy Ellis Ross are the stars of the ABC series Black-ish!
Wednesday nights are going to get funny with the famed comedian staring in this satirical take on the Black American dream. It tells the tale of a successful Black advertising executive with his surgeon wife, four children and his old school father living in the Los Angeles,
The experiences of being a Black family living in luxury has driven Anderson's character to question his family's Blackness.
ABC picked up the pilot to series for the 2014–15 television season.
Entertainment Weekly reports that Black-ish had 10.8 million viewers and a 3.3 rating among adults 18-49 at 9:30 p.m. The big mitigating factor here is the size of its lead-in from Modern Family (10.9 million and a 3.7)—last year's Super Fun Night, for instance, opened to a 3.2 in this slot and quickly faded. Yet ABC points out Black-ish had the highest-ever retention of Modern Family viewers for a regular comedy debut in this slot.
Opening acts The Middle (7.4 million, 2.1) and The Goldbergs (7 million, 2.3) performed well, while 10 p.m.'s Nashville season 3 opener (5.6 million, 1.5) was down 25 percent from last year. ABC is particularly happy with The Goldbergs, since this is a new timeslot for the show on a different night—yet its rating was the 1980s-set comedy's second-best ever.
Over on CBS, Survivor (9.6 million, 2.7) had some upbeat news: The 90-minute premiere was up a tick from last year. (While the ultra-veteran impresses in the ratings every year, it's not often Survivor returns higher.) The 90-minute finale of Big Brother (7 million, 2.6) was likewise strong.
Did you watch the first episode?
How did you like it?
The American sitcom is following Emmy-nominated Modern Family. The ABC block of comedy returns Tuesday, Wednesday and Friday.
Adam Goldberg's sophomore comedy The Goldbergs returns for season two. The Middle comes back for season five. Last Man Standing, the sitcom that appeals to conservatives returns on Friday. It's the only sitcom on the death slot that still pulls good with viewers.
Also there's a new show call Cristela. It stars Cristela Alonzo and it will feature a Mexican American family, ABC put the show on the death slot.