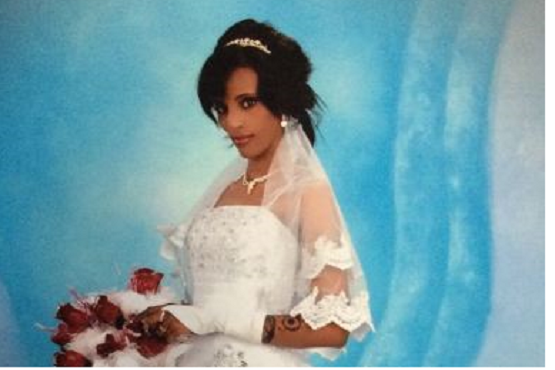 Sudanese woman beats a deadly rap.
Sudan is in a state of civil war. There's apparently a woman who was going to be sentenced to death after she tried a dose of Christianity in a staunchly conservative Sunni nation.
She managed to beat a serious rap. Some consider nations will sentence individuals to death if they commit any form of religious blasphemy.
According to CNN, Meriam Ibrahim was released after Sudanese court ruled that her sentence was invalid.
"I am a Christian," Meriam Yehya Ibrahim told the judge at her sentencing hearing in May, "and I will remain a Christian."
An appeals court in Sudan ruled that a lower court's judgment against the 27-year-old was faulty, her lawyer, Mohaned Mustafa El-Nour, said Monday. He declined to elaborate.
An international controversy erupted over Ibraham's conviction in May by a Sudanese court on charges of apostasy, or the renunciation of faith, and adultery. Ibrahim was eight months pregnant when was sentenced to suffer 100 lashes and then be hanged.
"I'm so frustrated. I don't know what to do," her husband, Daniel Wani told CNN in May. "I'm just praying." Wani, uses a wheelchair and "totally depends on her for all details of his life," Ibrahim's lawyer said.
Ibrahim was reunited with her husband after getting out of custody, her lawyer said Monday.
Ibrahim gave birth to a girl in a prison last month, two weeks after she was sentenced. She was in the women's prison with her 20-month-old son, but Sudanese officials said the toddler was free to leave at any time, according to her lawyer.
The criminal complaint filed by a brother, a Muslim, said her family was shocked to find out Ibrahim had married a Christian, U.S. citizen Daniel Wani, after she was missing for several years, according to her lawyer. A Muslim woman's marriage to a Christian man is not considered legal in Sudan, thus the adultery charge.
The apostasy charge came because Ibrahim proclaimed herself to be Christian, not Muslim. Her mother, an Ethiopian Orthodox, was abandoned by her Sudanese Muslim father when Ibrahim was just 6 and she was raised as a Christian, she said.
Meriam Ibrahim with her husband.
Sudanese Parliament speaker Fatih Izz Al-Deen defended the conviction last month, insisting that claims that Ibrahim was raised as non-Muslim are untrue. She was raised in an Islamic environment, Al-Deen said.
The lower court had warned Ibrahim to renounce her Christianity by May 15, but she held firm to her beliefs while her lawyer appealed the conviction and sentence.
Her sentence had drawn international condemnation from rights groups and foreign embassies in Khartoum, including those of the United States, United Kingdom and Canada.