After today, the Target store in Trotwood, Ohio will officially close.
It's ironic that I happened to travel through the ghost town today. The local Target store today was boarding up its doors and it was taking down its sign. People were still inside shopping and some were exiting.
Target announced in December that they were closing up the store. Many residents were furious that the last national retail/grocer store is bailing out on the city.
That "ghost town" is Trotwood, Ohio, an inner suburb of Dayton has a terrible legacy. The city annexed most of the rural Madison Township in 1997 and became a city. When that occurred, the Ohio State Route 49 realigned from the formerly busy Salem Avenue to the outskirts of west Dayton.
Trotwood had a whole lot of anchor stores and businesses around the Salem Mall. Then all of sudden, the anchor stores to the mall close up shop and gradually it lead to the downfall of the once thriving community.
Now Trotwood and Middletown, Ohio are some of the cities scheduled to lose Target stores.
After desperate pleas from residents and city leaders, the megastore is closing up shop at least in these communities. They claim that sales at the Target stores were low and the best thing for the company to do is close up shop. Of course you can visit Huber Heights, Sugarcreek Township, Miami Township, Beavercreek and Springfield's locations. If you have to travel by bus, I guess it's an hour and half ride.
For a drive it's about 35 -60 minutes to each location respectively. Losing Target signals that most of the companies in the area are looking to drop Dayton for investments.
This is a major restructuring for the company. Last year the company suffered some negative publicity after it was revealed that hackers got into the company's website and stole credit card information from shoppers.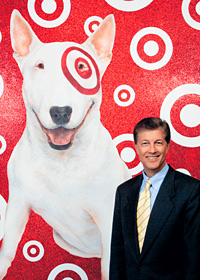 Target fires CEO.
Target was investigating a major data breach "potentially involving millions of customer credit and debit card records." The report quickly spread across news channels. On December 19, Target confirmed the incident via a press release, revealing that the hack took place between November 27 and December 15, 2013.
Target warned that up to 40 million consumer credit and debit cards may have been compromised. Hackers gained access to customer names, card numbers, expiration dates, and CVV security codes of the cards issued by financial institutions. On December 27 Target disclosed that debit card PIN data had also been stolen, albeit in encrypted form, reversing an earlier stance that PIN data was not part of the breach. Target noted that the accessed PIN numbers were encrypted using Triple DES and has stated the PINs remain "safe and secure" due to the encryption.
On January 10, 2014, Target disclosed that the names, mailing addresses, phone numbers or email addresses of up to 70 million additional people had also been stolen, bringing the possible number of customers affected up to 110 million.
Now all of sudden, the company is planning on releasing its CEO/president Gregg Steinhafel.
He has been the company's president since 1999, and has been with the company since 1979.

He became Chief Executive Officer in 2008.

He resigned on May 5th, 2014 due to the fallout from a massive consumer data breach in December 2013.

He will take a severance package $55 million on his way out.

Target's public stock took a nosedive after the announcement came forth.