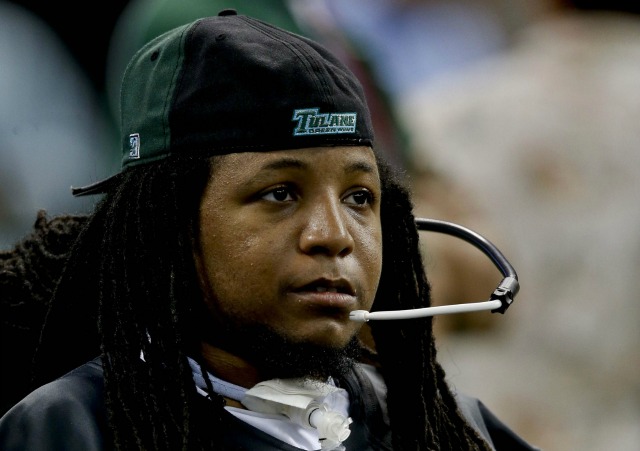 Devon Walker is now a New Orleans Saint.
Paralyzed athlete Devon Walker got an opportunity to be a NFL player. In a symbolic move, the former safety from Tulane University was honored to be a part of the NFC South team.
Newser reports Devon Walker had a pretty big day yesterday, graduating Tulane University within hours of landing an NFL contract with the New Orleans Saints. Adding to Walker's feat: He's wheelchair bound and uses a ventilator, after having been paralyzed from the neck down in a 2012 on-field collision. That devastating accident doesn't appear to have slowed the former safety down much: As ESPN reports, Walker has fashioned himself into an inspiration and leader for Tulane's Green Wave.
"I didn't have to do any pregame speeches at home because he did them all," says Tulane coach Curtis Johnson, a former Saints coach. "He policed the locker room. This kid deserves it all. He's very inspirational. Man, I love the kid." Saints coach Sean Payton says Walker has been "an inspiration to our region, to our community, New Orleans, the Tulane family, and it's carried over to us on the Saints." Walker, a Louisiana native, is no less effusive, saying, "I've been a Saint since before I was walking. Just to be a part of this team, just to be around the players is more than I could have hoped."