The NBA "banned" Donald Sterling for life after it was revealed he made some controversial statements about Blacks.
Me and S. Baldwin have covered the Donald Sterling scandal. The NBA owner has been exposed as another racist jackass. To make note, he's a Republican.
Sterling's campaign contributions from more than 20 years ago. He spread a total of $4,000 among three Democrats, including former New Jersey Sen. Bill Bradley, Vermont Sen. Patrick Leahy, and California Gov. Gray Davis. According to public records, he has given no money to any candidate since.
One thing I want to clear the air with is the political affiliation nonsense. Earlier I've posted that the racist right was already embarrassed over the Cliven Bundy remarks. They've welcomed the right wing militia rancher with open arms.
He ended up saying some not so nice things about "US NEGROS".
Now the conservatives were hoping they were going to deflect their idiocy towards that LA Clippers owner. They were saying that Sterling's measly donations in the 1990s automatically made him a lifelong Democrat.
That Guy Who Throws Shit On The Wall is a total fool. He got embarrassed again after he jumped the gun on the Donald Sterling scandal.
The racist right went to town with it. The Bow Tie Manchild, National Screwview, That Guy Who Throws Shit To The Wall, King Hippo, That Guy Who Helped Obama Win, Chalk E Becker and Loudmouth Bill Cunningham all have pointed that the LA Clippers owner is a Democrat.
King Hippo even quirked that Sterling got in trouble because he didn't donate enough of the cash to Obama.
Now all of a sudden, Mother Jones, Talking Points Memo, The Washington Post and Politifact smashes the talking point putting the agitators back in the holes. It was revealed that Sterling was a registered Republican since 1998.
Ouch. Another stupid talking point going down the drain.
The conservative agitator deleted his tweet after he was debunked.
Now here's where the real action happened. The new NBA commissioner laid the hammer on Sterling.
A lifetime ban from the NBA. No access to the LA Clippers during practice, training, or games. The ban prohibits Sterling from attending any NBA games, entering any Clippers facility, or participating in any business decisions for the Clippers or the NBA.
The punishment was one of the most severe ever imposed on a professional sports owner. Moreover, Silver stated that he would move to force Sterling to sell the team, which would require the consent of three-quarters, or 22, of the other 29 league owners.
The University of California, Los Angeles announced that it was rejecting a $3 million gift from Sterling.
NBA Commissioner Adam Silver announced a lifetime suspension and a $2.5 million fine for the owner of the Los Angeles Clippers on Tuesday during a press conference that will be remembered as a landmark moment in league history. The punishment was levied just days after audio recordings of Sterling making racist comments were released by TMZ and Deadspin.
"Effective immediately, I am banning Mr. Sterling for life from any association with the Clippers organization or the NBA," Silver said during a press conference in New York on Tuesday afternoon. "Mr. Sterling may not attend any NBA games or practices. He may not be present at any Clippers facility. He may not participate in any business or player personnel decisions."
In the recorded conversations that even garnered a rebuke from President Barack Obama, Sterling could be heard telling a woman, V. Stiviano, not to bring black friends to Clippers games or to post photos of herself with black people, including NBA legend Magic Johnson, on her Instagram account.
The NBA Players Association applauded the action taken by Silver but made it clear that it would not be satisfied until Sterling sells the franchise.
"As players, we're very happy with the decision, but we're not content yet," NBPA vice president Roger Mason Jr. said in response to the NBA announcement. "We want immediate action. We want a timetable from the owners on when this vote is going to happen. We feel confident that with Adam Silver's urging, and we've heard from a lot of the owners around the league, we think this is something that can be handled quickly."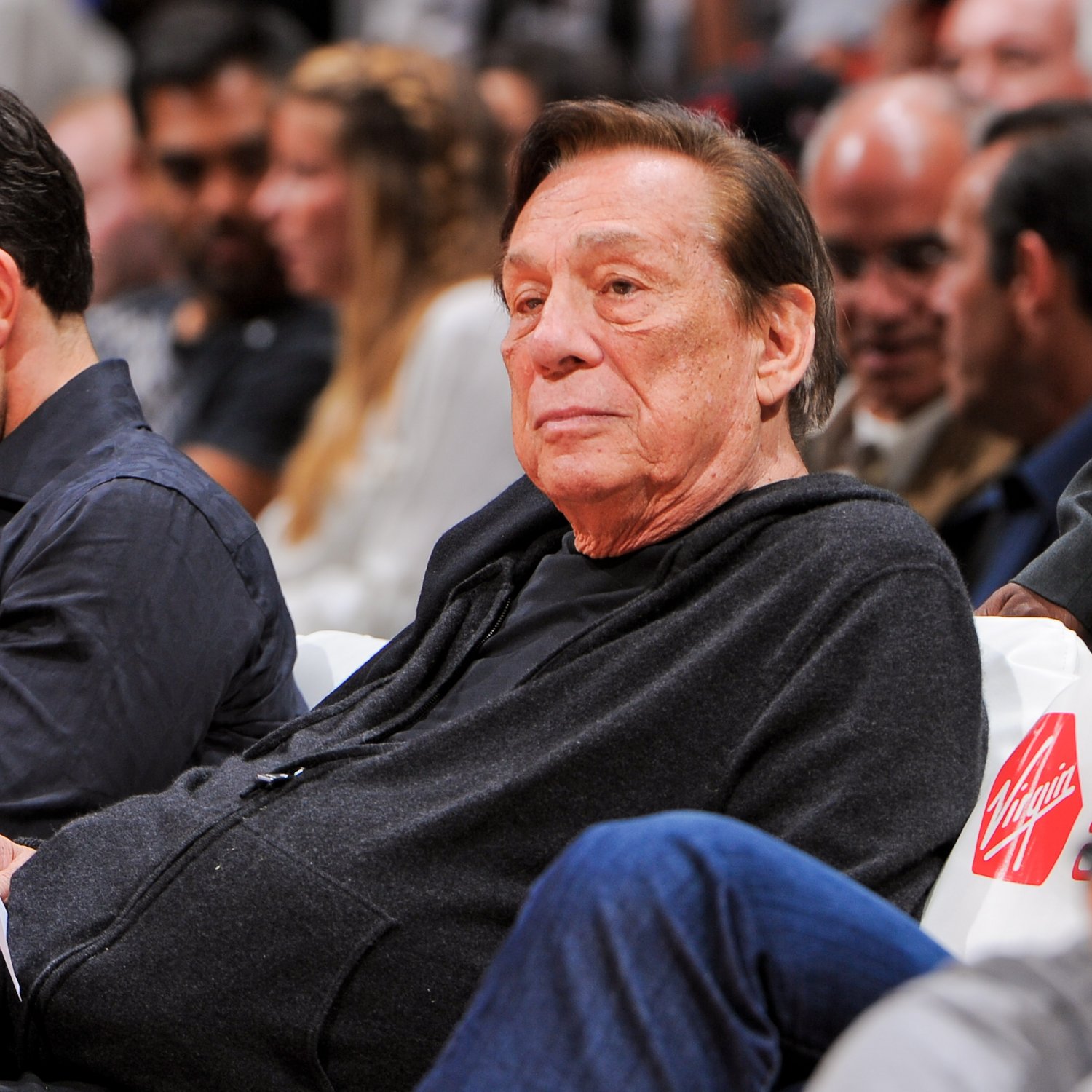 Game Over....
The Los Angeles chapter of the National Association for the Advancement of Colored People (NAACP) cancelled its plans for the following month to award Sterling for a second time with its lifetime achievement award.
President Barack Obama characterized the recording of Sterling as "incredibly offensive racist statements". Obama then stated, "When ignorant folks want to advertise their ignorance, you don't really have to do anything, you just let them talk."
Chumash Casino, the Clippers' most visible sponsor the prior four seasons, ended their relationship with the team, as did sponsors CarMax and Virgin America. Other sponsors and advertisers suspended their relationship with the Clippers while continuing to monitor the situation.